Details
Last Activity:
May 14, 2023
See Less
Friends (79)
About Me
The human form. Beauty, grace, fluid line leading to fluid line. Sensuous, emotive, distant closeness surrounding all of us like a circle. We cover it, yet work diligently to make it attractive. We worship it, but in silence, in private, afraid of our thoughts should they show on the outside.
The human figure is the most amazing of the creator's works. I capture this awesome inspiring movement of flesh and bone in a way that no photograph can. In the world of three dimensions, light and shadow enhance and dance and play off the surface; you can walk around and appreciate a new aspect – a new sigh – with every angle. It is beauty in captured motion, more than a still frame; depth, texture, contrast.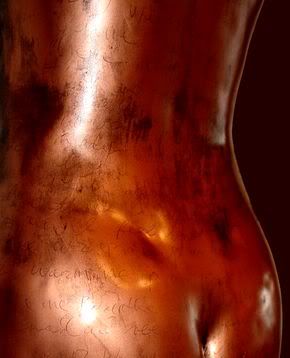 My journey is to create works of art from this most amazing of living things.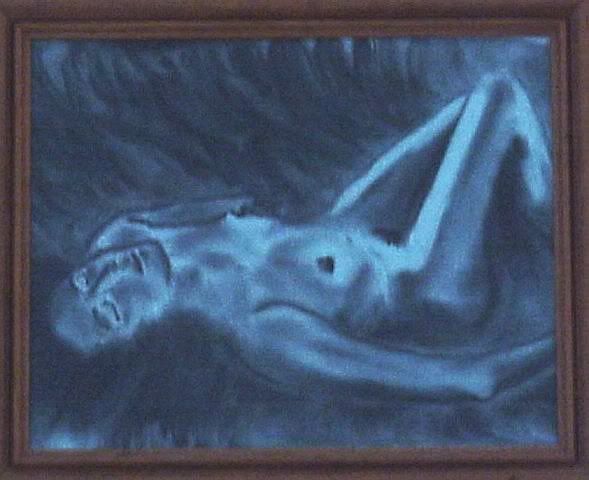 Seven years ago I found myself in Strasbourg, France, waiting to bury my father. The night before the funeral, at my Aunt's home, I picked up a book on sculpture by Auguste Rodin; I was wholly moved. I began to explore art, embrace the French countryside and culture, and take on my birth-name (Jean-Paul) as my artist eponymous.
I have had formal training in figurative sculpture, pastels, and life drawing through the Fine Arts Center in Colorado Springs, Colorado. In May 2005, my very first piece, "Somatique Ascension," sold at a fundraising auction in Boulder, Colorado. Inspired by this immediate acknowledgement of the art of Lifecasting, I decided to devote my free time to practicing this form of figurative sculpture.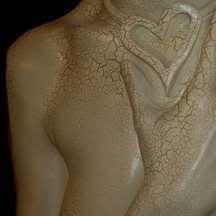 My creative life appears to be in a state of chaos. It is from this chaos that the joy of a finished piece emerging gives me the most pleasure. I really love Lifecasting as a method of representing the human form as it has so many qualities: the realism of photography, the dimensional nature of sculpture, and the abstract derived from shape, finish, and setting.
Thanks for stopping by!
Jean-Paul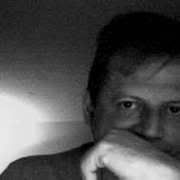 Verified Credits (0)
Worked with yourbodyasart? Share your experience and become verified!
Add Credits
Credit Notes
Bystander show, Flash Gallery, Lakewood CO April/May 2011
100 on 100 art show, Funky Buddha, Denver April/May 2011
Art Walk, 411 Gallery, Truth or Consequences, NM, May 2010
Body as Art show, Gallery G, Denver, June/July 2009
P.E.A.R. Show, Studio 12, February 2009, Denver
SPIN Magazine, sculpture "Breathe Me" in the home of musical artist SIA.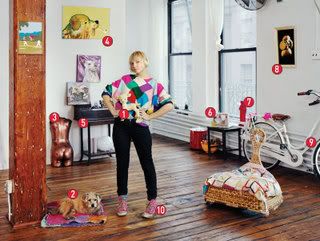 Bare Inspiration show, Main St. Gallery, June 2008. Littleton, Colorado
CHANGE, an art show honoring Sexual Assault Awareness Month, April 2008, Colorado Springs
Absolute Art, April 2008, Oriental Theater, Denver
Community Treks AIDS Awareness Fundraiser, April 2008, Denver
Kazzaz Gallery, February 2008, Denver
Birds of a Feather, February 2008, Oriental Theater, Denver
Divine Intervention, August 2007, Oriental Theater, Denver
Mixed Bag Festival, Oriental Theater Denver, March 2007
Featured Artist, Elemental Ink, Denver, March 2007
This is Love / This ain't Love, NOW Art Space Denver, February 2007
Human Organics art show and auction, Ft. Collins, August 2006
Indecent Exposure art show, Denver, August 2006
Thunder in the Mountains, Denver, July 2006
The 6th annual Scatterd Arts Collective show, Denver, June 2006
The ART Show, Orange Cat Studios, Denver, April 2006
Featured artist, Vain Salon, Denver, February 2006
The Un-Holiday art show, Satellite Art Space, Denver, December 2005
Boulder County Aids Project Art Auction, May 2005