Details
Last Activity:
Jan 02, 2014
Experience:
Very Experienced
Compensation:
Depends on Assignment
See Less
Friends (1191)
About Me
I have been really bad about checking in on this site as of late. If you want to get a hold of me right away, please mosey on over to my Facebook page. I tend to respond to messages and comments rather quickly there:
Squeak's Facebook Page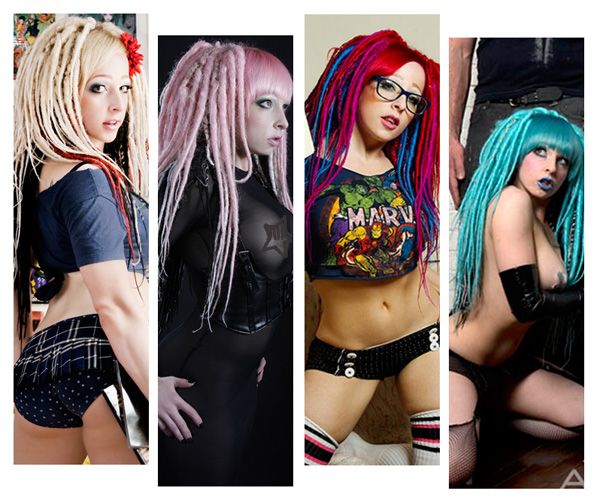 I have so often found that some of the most surprising and creative work can come from photographers who are just starting out.
Therefore, rather than only doing paid shoots I have decided to take on TFP (or TF*) shoots on occasion. My schedule can get rather hectic so I am limited these free shoots to one per month for the time being. Please, don't be shy, feel free to contact me if you are interested!
If you are a new alternative model, aspiring MUA, or just curious about subcultural fashion, be sure to check out my site:
Keep track of where I am, what I'm doing, and see all my new pics before anyone else does by following me on Twitter...

Oh...and--->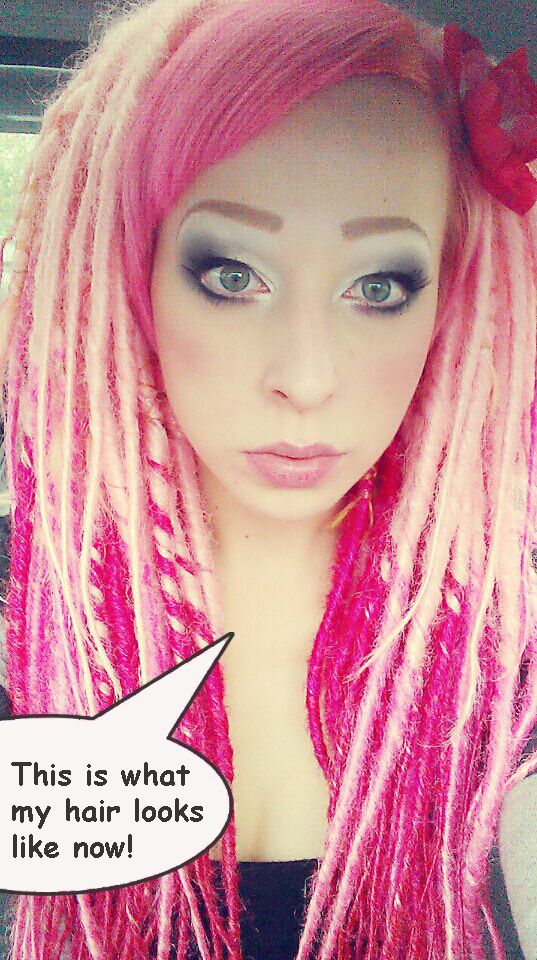 [Model]:
I absolutely love Japanese street fashion. It is a look that hasn't quite caught on in the US yet but I'm trying to give it a push. Right now I am also developing my own "Street Geek Chic" style; a sort of combination between street fashion and high fashion with many elements of geekiness mixed in.
I also tend to mix in a lot of SteamPunk elements in my wardrobe. And I'm a huge fan of costumes. (both historical and typical Cosplay characters)
I am very open-minded and very easy to work with. If you seek a certain kind of "look" or "aesthetic appeal" then I am willing to work to help you achieve that. I am a huge fan of props so if you give me adequate time...I can pull together some fun and interesting things to use in the shoot.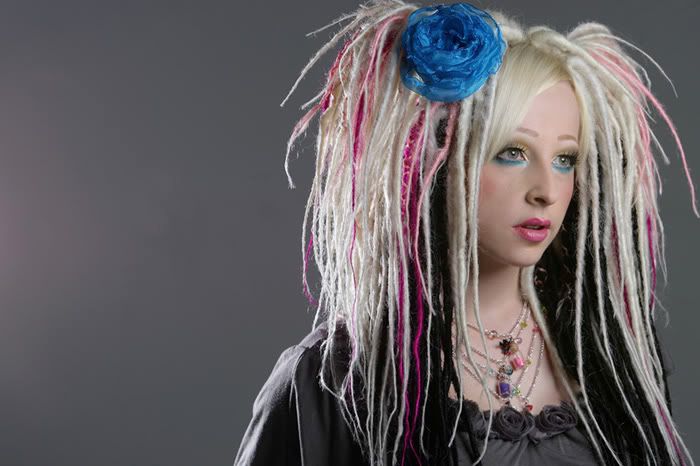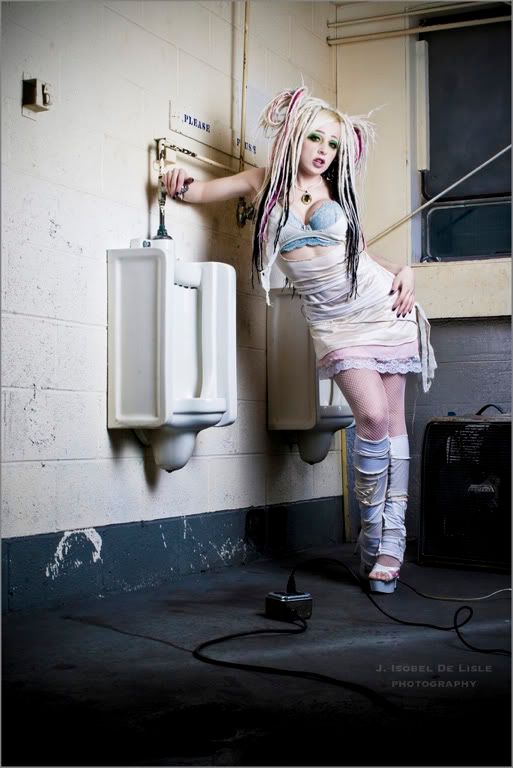 [Other Talents]
I have a lot of acting and performing experience. I have appeared in two MTV videos (listed below) and done commercial work (Pep boys) as well as videos for Suicide Girls.
I am an accomplished aerialist and now work as a teacher with Awakenings Fitness. My aerial dance experience ranges from the pole to lyra (aerial hoop) to silks (and aerial hammock). I frequently perform in demos, at conventions, and for fashion shows.
[Make-up Artist]
I am also a make-up artist and frequently do jobs for photographers in my area. If you would like to see some examples of work that I have done, please do not hesitate to ask.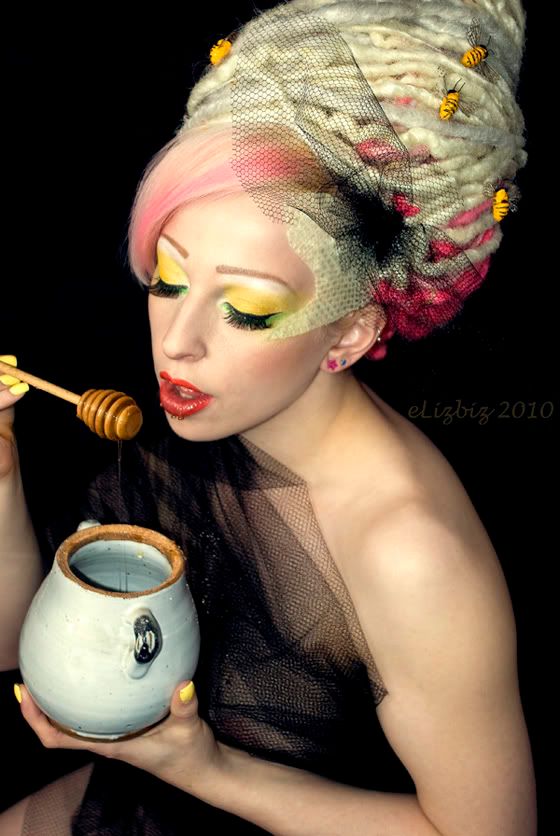 Verified Credits (0)
Worked with SqueakMachine? Share your experience and become verified!
Add Credits
Credit Notes
Some models have a list a mile long of various photographers, MUAs, and models they have worked with. My list is way too long to post on here and I don't think anyone reads through those things anyway. If you want to see more of my portfolio work, you can find some here and also on my website:
Portfolio Gallery
I frequently forget many of my own credits. If I have modeled for your shop, clothing line, hair salon, or whatever and forgotten to list you, please contact me and let me know! Sorry...I don't keep up with this like I should!
Under Main Line Models:
- Pep Boys TV commercial
- various catalog modeling
- Nexxus runway shows
- portfolio modeling
Freelance:
- runway model and performer for Reflections Fashion Show 2010
- model for Sibyl Vain Clothing
- model/promotion for NeonBlue Clothing (
http://www.neonblue.co.uk/
)
- model for Delicious Corsets (
http://deliciousboutique.com/
)
- model for Too Fast Clothing (
http://www.toofastonline.com/
)
- model for PureSin Jewelry (
http://www.etsy.com/shop/puresin
)
- magazine/ad model for BLue - hair studio (
http://www.bluehairstudio.com
)
- model for Sugar Vanity jewelry (
http://sugarvanity.com
)
- Book - Culture de Tragedie (photographer section- Steve Prue)
- Book - Suicide Girls: Beauty Redefined
- Book - Extreme Culture - (cover and 4 pages inside) released by ZMedia/Greg Passmore
- model for Le Chateau Exotique (
http://www.fetishwear.com
)
- Fliers and other media for Vampire Freak's event promotion
- Japanese magazine - Kera 2005 and 2006
- Cover of CheckSound magazine issue 11 Jan 2009
- Japanese magazine - Burst 2006
- Suicide Girls - site and promo
- MTV video - Griz "Hardcore"
- MTV video - Mudvayne "Determined"
- feature in upcoming book by David Raywood
- stock image modeling (Getty Images)
- featured model on Wizard Magazines website
- featured and top 10 category model on Deviant Art
- OMP Showcase model- Glamour and Nude Glamour categories
- appearance on the G4 channel's Attack of the Show
- San Diego Comic Con model 2006
- Model for all "Heart Attack" comics, TV interviews, and promotion
- feature aerial dance performer
Other:
- 93X Rocks! - Hot Chick of the Day - Feb. 24th 2010
- 93X Rocks! - Hot Chick of the Day - Oct. 29th 2010
- Hot Chick of the Day also on the following radio station websites: KGGO.com, TheEdge1059.com, Katt.com, 97Rock.com, 991theWhale.com, wbbl.com, 96-9theeagle.com, 1023thewolf.com, and 104thehawk.com
- Suicide Geekette of the Day April 4th 2010
- Interview with fiXE Magazine March 2010
- article on HauteMacabre (
http://hautemacabre.com/2010/09/squeak-machine/
)
- Winner of T-Shirt Hell's "T-Shirt Whore of the Month" 2007
- owner/creator of fashion website
http://www.squeakmachine.com
- filmed interview on the Fanatic Press DVD volume 2
- filmed interview with TokyoPop TV (available only in Japan)