Details
Last Activity:
Jun 17, 2013
Hair Length:
Shoulder Length
See Less
Friends (259)
Lists (5)
couples shots I love!
7 Photos
thinking outside the box
1 Photos
Thats awsomeness
5 Photos
wish I could do this
12 Photos
See Less
About Me
<strong> Hello everyone! My name is Shenoah, I have been modeling now for over four years and I enjoy every minute of it! I'm looking to be in print mostly but I also enjoy promotions, I'm definetly a people person
If you have a buisness proposition or any questions feel free to message me. I prefer paid shoots ( who doesn't) but I also understand that in this economy it's very hard for a photographer and a model to both get paid so if the shoot tickles my fancy then I'm more than happy to do it tfcd. Thanks for stopping by and I hope we can work together in the near future!
Quote of the Hour</strong>
<em>"Dreams are journeys
that take one far from
familiar shores, strengthening
the heart, empowering the soul."</em>
-*~*` PAY `*~*-
Casual: $25
Swimwear: $50
Lingerie: $75
Implied Nude: $100
-*~*-` TFCD `-*~*-
I will do TFCD if the concept will add
more substance to my port but I <strong>WILL
NOT</strong> do implied nudes or lingerie for TFCD
*Paid shoots do take proirity over TFCD*
-*- ESCORT POLICY -*-
An escort is not always needed, but if you
flat out tell me I CAN'T bring an escort along,
I will flat out tell you I'M NOT working with
you. Be flexible or be an ass, your choice
*Photochimera*
`*~*`-- TRAVEL --`*~*`
I WILL travel!
BUT travel or gas must be paid and
if stay is required, that as well must
be paid.
<strong>I ESPECIALLY will take along an escort
if travel is involved</strong>
<em>*(you are not responsible for any fees
that may arise in bringing an escort
i.e -extra ticket or extra room)</em>
*Tiger Lee*
*..&.:.&..* Tatoos and Piercings *..&.:.&..*
I have one tattoo on my hip/ass
I have five piercings; three in one ear
two in the other
~*~*`l`*~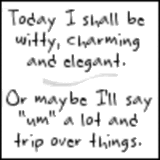 ~*`l`*~*~
Verified Credits (0)
Worked with Shenoah? Share your experience and become verified!
Add Credits