Details
Last Activity:
Feb 06, 2023
Experience:
Very Experienced
Compensation:
Paid Assignments Only
See Less
Friends (606)
Lists (1)
More of wwwJeanneSanDiegocom
9 Photos
See Less
About Me
With over 12 years of experience in the beauty industry- Jeanne San Diego delivers a high quality finish in all aspects of her creative work. Specializing in portfolio collections, bridal looks and personal makeovers, Jeanne's artistic flair is conveyed exceptionally well in her make-up techniques and hair styling. Inevitably, these fortes have landed her proclaimed jobs in special events, TV, films, Magazine print, advertising as well as various fashion shows. Merging together her much talked about talent to her clients needs, the result is always a uniquely fresh and exciting guise.
Hair Stylist Profile MM# 665188
Makeup Classes are also available at
http://www.makeupartistworkshops.com
All serious inquiries please email:
[email protected]
Thank you,
Jeanne San Diego
http://www.jeannesandiego.com
FYI: San Diego is my last name and yes I do accept paid work in San Diego
Instagram:jeannesandiego
Twitter:SxyGraffiti
FaceBook:
http://www.facebook.com/jeanne.sandiego
Go Team USA!!!
click picture to see more..
with Misty May-Treanor & Kerri Walsh!!!
||||||||||||||||||||||||||||||||||||||||||||||||||||||||||||
Lil Miss Swagger by the talented and beautiful Cymphonique (Daughter of Master P)
Make up by: Jeanne San Diego
http://www.youtube.com/watch?feature=player_profilepage&v=1r3a--u2-f4
Jeremiah clothing
Hair & Make Up by: Jeanne San Diego
www.totalbeauty.com
HOW TO DO A QUICK EASY UP DO OR MESSY LOOSE BUN:
http://www.totalbeauty.com/video/?pid=O4KKH7FAC6Lo6_Fdh5CeTA3pI49HS_g7
CREATE A ''ROCK STAR SMOKEY EYE SHADOW:
http://www.totalbeauty.com/video/?pid=tdqvB7t_yff3Ef2wVlxxO9yTrHMI89vk
"SEXY LOOSE BUN" HOW-TO VIDEO:
http://www.totalbeauty.com/video/?pid=LEaQPifsdxGZlnjmzi5yoX8hobspCR9T
HAVE DRY LIPS? FOLLOW THESE SIMPLE STEPS:
http://www.totalbeauty.com/video/?pid=h6XxwpSrGo_o5TvMhO4JRpls4R4c6JW_
PRETTY HANDS IN A FLASH. DO A MINI MANICURE AT HOME. HERE'S HOW:
http://www.totalbeauty.com/video/?pid=EwXopDUw_ND7w9ebgdSf7KFEA4lAL2HM
Roneil Chavez Photography
Model:Alli Jhang
Model:Jade Corinne
Photography:Sean Armenta
Elisa Lipton
http://www.marksacrophotography.com
Doug Savant of Desperate Housewives & Melrose Place
Unsinn Image Photography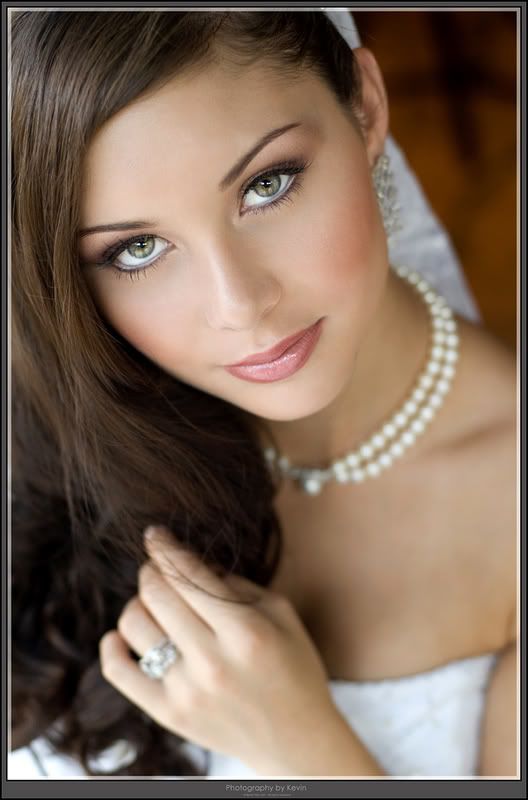 Jade Corinne
Photography by Kevin
**********************************************
Verified Credits (2)
Worked with Jeanne San Diego? Share your experience and become verified!
Add Credits
"Jeanne is the best muah I worked with. I also worked with many of her students and they all are great. She is very professional, talented and very nice person. When we work together the makeup and hair are on point. My printed portfolio contains many of her work and It makes me noticeable. I can't thank enough Jeanne for opportunity of our collaboration" Read less
"A wonderful makeup artist - on time, creates beautiful looks, & is easy to work with!" Read less
See Less
See All Verified Credits (2)
Credit Notes
Beauty Editor @ Zooey Magazine (2013-present)
Estetica Italia Nov-Dec 2012
Modern Salon Magazine
Indonesian Journal
http://www.GoJane.com
(look books/Hair Nov 2012-present)
California Stylist (August 2012)
Hot Hair's How Magazine (July- August 2012)
NAHA 2012 Winner for Make Up Artist of the Year category
A Design Make Up Artist for IMATS, Pasadena 2012
El Norte Mexican Newspaper Summer 2012
Fiona Gubelmann -Wilfred (hair)
http://Www.apparelnews.net
(hair only)
RAW Artist city Semi Finalist for Make-up Artist of the year 2011
http://Www.geobeats.com
(makeup tutorial)
http://Www.ftv.com
New York Time Square (Le Deux Swimwear)
Designer:www.Desipah.com
Designer:www.JessicaBarkley.com
http://vimeo.com/29316448
Designer:CivilSocietyClothing.com
Francia Raisa (hair)
Nichole Galacia (hair) Maxim
Angela Kinsey -hair (The Office)
M Magazine Cover 7 Feature- Elisabeth Rohm with daughter Easton Jan/ Feb 2011
San Diego Magazine Sept 2010 Issue (cover + 5 pg. spread)
Bai Ling editorial for Buzzine.com
"Forever Young" Pepsi commercial
http://vimeo.com/37871711
Gary Dourdan (CSI)
Michael Bunnin & Jamie Kaler (My Boys)
Susie Castillo (Miss USA 2009 & MTV VJ)
Elizabeth Rohm from Law & Order for Us Weekly June 2010
Up coming Music video produced by MASTER P (title to be released soon)
Laurent Olivier Hand Made Hair Accessories lookbook & web content
Cookie Lee Jewelry Fall/Winter 2009 catalog
Cookie Lee Jewelry Spring/Summer 2009 catalog
Remake of "Thriller" music video
http://www.youtube.com/watch?v=Qgt50jY-2RI
or
http://www.youtube.com/watch?v=AcJk08PiW48&feature=youtube_gdata_player
Dark Horse Lookbook
http://www.darkhorseworld.com
Skechers 2009 CAMPAIGN
COSMO GIRL PROM 2009
YOUR PROM SPRING 09
SEVENTEEN PROM 2009
Viet Life Magazine
Relate Magazine
http://www.totalbeauty.com
Jeremiah Clothing Spring 2009 & 2010 Lookbook (
http://www.jeremiahclothing.com
)
http://www.youtube.com/watch?feature=player_profilepage&v=1r3a--u2-f4
AT&T Mobility Magazine: Misty May & Kerry Walsh, 2008 Womens Olympic Volleyball Team
Director of Photography - Bully's Magazine
L4L Handbags
http://www.Lust4Luxe.com
Wet & Wild Cosmetics Halloween '08 & '09 Campaign
Giovanni Dresses
http://www.TheMintCollection.com
Beauty & the Geek: Jillian Bouer
AT&T Blue Room: Misty May & Kerry Walsh
2008 Womens Olympic Volleyball Team
http://attblueroom.com/sports/teamusa/tipsandtraining/athletes/mediaplayer.php?cid=181924&content_id=178382&dcm_channel_nm=Kerri%20Walsh&tabs=tips
944 OC Magazine
Haute Couture Magazine
Lifestyle 101 Magazine
Linda Novia Bridal Magazine
http://www.lindanovia.net
Clipper Girls
Crete Guard Calendar 2008 Shoot Key Makeup & Hair
http://www.danceagogo.com
DVD Cover and content for Andrea Lin Dance Tape
http://youtube.com/watch?v=jeFrrcN44go
LIVE Collection by Oscar Fernandez
Jewelry collection by:
http://www.saladesign.com
ABBL Swimwear by Liz
Poise Int'l Beverly Hills
Classic Musical Opera - Karim at Jasmin .com
LA 18 w/Janelle So
Body Shots Fashion Show 2006
"Donut Time" w/Doug Savant
"Fashion Manila in Hollywood"- Celebrity Centre Garden, Hollywood
South Border feat: Anna Fegi Concert Key MUA
Fiesta n Apo Concert- Knotts' Berry Farm,LA
Kapamilya Summer Caravan- Rose Bowl,Pasadena
Royal Myx Concert, Ebell Theater, LA
Eat Bulaga, Pala Casino
Tia Mowry of Sister Sisters for
http://www.BCFxGame.com
Joanna Canton (actress)
Janelle So ( TV Host Ch. 18)
Bebe Pham - Vietnamese Actress
Doug Savant of Desperate Housewife
International Recording Artist - Se7en
http://www.youtube.com/officialse7en
Kerry Walsh and Misty May (Dancing with the Stars)
PHOTOGRAPHERS:
Roneil Chavez (MM134737)
Mark Sacro (MM 307104)
Kurt Lindner (MM 406916)
Phillip Ritchie Photography (MM43582)
Kay Ondara (MM 305211)
Orlando Perez (MM 245)
Tony Franco (MM 24983)
Felix Photography (MM 137757)
Photography by Kevin (MM 28149)
Studio A Photography (MM 140827)
Frank Wise (MM 147846)
Ezra Spurrier (MM 25940)
Unsinn Image--www.unsinnimage.com (MM 7503)
TJ Bechard (MM 1731741)
Wardrobe Stylists:
Leilani Lacson (MM 376299)
http://www.pecosacecela.com
Pegah Sasani (MM 467911)
http://www.davidmroyer.com
David M Royer (MM 187854)
Christine Guilmette (MM 225536)
Stephanie (MM 49575)