Details
Last Activity:
Jan 17, 2018
Experience:
Very Experienced
See Less
Friends (288)
Lists (2)
Wish it were shot at my studio
4 Photos
See Less
About Me
NOTE: At this time SPA is only shooting on location professional/talent headshots and NAHA campaigns until our new studio is finished.
My name is When, also known as ART of WHEN. Yes, When is my name as in WHO? WHAT? WHERE? WHEN?, but it's a proper noun. Please don't call me Art.... Art is what we create together.
I am an art director, producer, event planner, photographer and once model and actress. I head up a fantastic team of creative people at SPA Studio. If you are looking to build your portfolio look me up.
Seattle Photography Associates Studio (SPA Studio) is a commercial production studio. Our main focus is beauty, catalog, fashion and product. All of the people in our Model Mayhem friends list are people we have worked with at the studio. If you would like to be added come join a dynamic, fun and pro-active group of supportive folks we are always looking to meet new people to work with.
UPCOMING FASHION-HAIR CAMPAIGNS NOW CASTING:
'MID CENTURY'
Date undetermined
Long hair required.
Photographer; Spencer Leamer
Hairdresser; Jesse Skittrall
MUA; Ali Boyd
Wardrobe and Art Direction; ART of WHEN
'VINTAGE WOODEN BOAT EDITORIAL'
Date undetermined.
Being shot on the beautiful Cedarwave Cruises historical 1909 floating lodge LOTUS in Lake Union.
http://www.cedarwave.com/fleet/MV-Lotus.php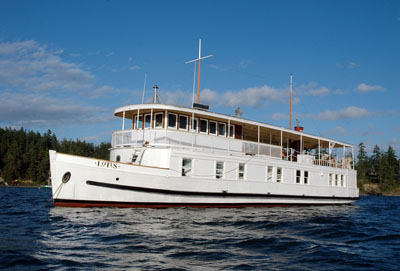 NOTE:
SPA Studio will be back at a new studio location Fall 2015 in Marysville, WA.
Until the new studio is completed we will only be shooting in studio new face test at a temporary location in Marysville. The websites, studio email and phones will not be functional until the new location opens. Calling all SPAdians to report in for work-days.
You can reach When at a new number 360-363-4947, or at the SPA Studio FB page.
FACEBOOK
****************************************************************
TESTING WITH SPA STUDIO
AT THIS TIME TESTING:
Seattle local agency represented models interested in book development.
Male character talent models.
Male and female new face models for upcoming editorial, lifestyle, beauty and hair shoots.
NEW FACE & TALENT TEST
SPA Studio always considering fresh new faces to work with. We conduct new talent/face test shoots the first Tuesday night of the month from 6 pm - 11 pm. THIS IS NOT A TEST FOR THE MUA - Models are responsible for a $50. kit fee paid at the time of booking the test. We DO NOT book untested models for projects, tear shoots or client shoots. We test models for commercial, beauty, fashion, plus, petite, character, male, and occassionally children. Underage models must be accompanied by a parent and they must remain on set the entire shoot.
Upcoming new face test dates:
Booking test shoots for Spring 2015. Contact When for into.
MAKE UP ARTIST TEST
Muas who are intrested in working with SPA Studio are required to test with our team. Mua tests are conducted almost every Wedneday evening at SPA Studio. Make up artists must demonstrate sanitary practices, corrective camera ready make up skills and possess a professional kit. Testing is done through a hands on model test session that consists of progression of multiple models of 3 looks of spa, beauty and evening. A seperate test for consideration for concept and fashion/editorial is by special arragement.
MUA STUDENTS
We work with students of the WESTERN WASHINGTON MAKEUP ACADEMY. You can contact our lead MUA Sheila Birashk (in top friends below) regarding upcoming classes.
HAIR DRESSER STUDENTS
We work with students from the State of Washington ETTA (Empowering Training Trust Alliance) program through SWANK STYLE STUDIO in Everett, WA under salon owner Jesse Skittrall. You can contact Jesse regarding this beauty industry mentoring program.
****************************************************************
MODEL BOOK SHOOT
Comprehensive 2 day multi photographer model book. Book shoots are scheduled for a consecutive Saturday and Sunday.
****************************************************************
SALON & BEAUTY INDUSTRY SERVICES
HAIRDRESSER NAHA CAMPAIGN
Shoot your 3-4 model campaign with a published production team. In house mua, assistance with wardrobe and production.
IN SALON hairdresser education before and after shoots on Tuesday, Thurday, Saturday.
SALON TEAM shoots in studio or at salon location only booked on Sundays, or Mondays when booked at least 2 wks in advance.
Verified Credits (0)
Worked with SeattlePhotoAssociates? Share your experience and become verified!
Add Credits
Credit Notes
MASTER PHOTOGRAPHER REFERENCES:
Art Ketchum
http://artketchum.com
Babak
http://babak.ca
Joe Edelman
http://joeedelman.com
Don Giannatti
http://dongiannatti.com
Mark Wallace
http://snapstudio.com
Syl Arena
http://pixsylated.com
~~***~~
CLIENT CAMPAIGNS AFTER '08
South Lake Union Guide '08
Leisure Cruises '08
Kadus Campaign Fall/Winter '09
Gig Harbor Inn Fall '09
Kadus Campaign Spring/Summer '10
National Board of Certified Hair Colorists '10 Summit Campaign
North American Hairdresser Awards Campaign with Absolut Hair Salon '10
KIN Global Launch North American with Solamonte Salon Group '10
Salon Services Magazine September/October '09
Salon Services Magazine November/December '10
Salon Services Magazine January/February '10
Salon Services Magazine March/April '10
Salon Services Magazine May/June '10
Excellence Salon Products
~~***~~
BENEFITS AND CHARITY EVENTS
Kitty Valentine Burlesque Revue for PAWS '07
Seattle Busker Festival '07, 08, '10
Seattle American Diabetes Association '07 & '09
WA Elks Therapy Program '08
Friendship Adventures Valentine Dance w/ Seafair Pirates '09
Dystonia "Who is Jenn Marie" '09
Fort Lewis Military Deployment Ball '09
Margi David Couture Carnival - Seattle Farestart '09
Microsoft SoccerSaves, Microsoft '09, '10
Global Music Project Spring Fashion, Art & Music '10
Absolut Hair Fundraiser for Cancer Survivors '10
SMUGMUG Starlight Foundation '10
~~***~~
SPA / ART of WHEN Sponsored and Organized Events after '07
Diversity Portfolio Networking Photo Shoot Mixer 9/07
Punk, Rock & Goth Networking Photo Shoot 10/07
Mid Holiday Network Photo Shoot Mixer 11/07
Bling Bling - Ring in the New Year Networking Photo Shoot Mixer 12/07
Model Retouch Workshop 1/08
Cool Blues & Red Hot Jazz Network Photo Shoot Mixer 2/08
March Mad Hatter Photo Shoot Mixer 3/08
How to Get the Portfolio Shot 3/08
THE BASICS Photographer Workshop 3/08
Beauty and Glamour Networking Photo Shoot Mixer 5/08
Italian Cars and Lingerie Photography Workshop and Mixer 6/08
Leather Lace & Serpents Photo Shoot Mixer 7/08
Shoot Out at the Grassy Knoll 8/08
Ring Flash O Rama Networking Photo Shoot 8/08
Gel - In Networking Photo Shoot 9/08
I'm Ready for My Close Up Mr. DeMille Networking Photo Shoot 9/08
Special F-X Networking Photo Shoot 9/08
Tasteful Boudoir Workshop 9/08
Punk, Rock and Retro Networking Photo Shoot Mixer 9/08
Haunted Studio Networking Photo Shoot Mixer 10/08
Autumn Allure and Elegance Portfolio Shoot 10/08
Glam, Bam, Thank You Mame 10/08
Editing, Photoshop and Techniques 11/08
Emotive Figure Studio Workshop 11/08
GALVANIZED! 11/08
Wild Turkey Shoot 11/08
Blonde Beauties 12/08
To Russia With Love 2/09
Runway Workshop 3/09
LUX5 Runway Show - EMP with Ursula Mayes Spring '09
The Fabulous ART KETCHUM Model Photography Workshop 2009
Gig Harbour Model Photographer Retreat 09
Don Giannatti Lighting Essentials Seattle Summer. '08 2-day workshop
Don Giannatti Lighting Essentials Seattle Winter. '09 2-day workshop
Don Giannatti Lighting Essentials Seattle Summer '09 2-day workshop
Don Giannatti Lighting Essentials Seattle Winter '10 2-day workshop
Don Giannatti Beyond Lighting Essentials Winter '10 2-day workshop
JT Smith Workshop 12/08 2-day workshop
Dean From VH-1 The shot Work shop at Spa Studio's 1/09
Shooting for the Industry Workshop w/Thorsten Ott 4/16
James Alan Salon Book shoot August '09
Lorinda's Salon Book shoot Sept.'09
SPA Beauty Challenge Fall 09'
Art Ketchum 10/09 2-day workshop
SPA NAHA Beauty Shoot Winter '10
BABAK NAHA Workshop 2/10
Victorian Beauty and Fashion CREATIVE COLLABORATIVE '10
Fashion Collars CREATIVE COLLABORATIVE '10
Asian Inspiration CREATIVE COLLABORATIVE '10
Mermaids, Nymphs, Elves, Fairies and Sprites CREATIVE COLLABORATIVE '10
Syl Arena SPEEDLIGHTER INTENSIVE Workshop '10
Joe Edelman 2 Day BEAUTY INDUSTRY Photographer Workshop August '10
Joe Edelman 2 Day MODEL PORTFOLIO Photographer Workshop November '10
~~***~~
Runway Shows
Haunte Trash Fashion Show / New York Fashion Academy/Restore 4/08
Hot Summer Days Kirkland Salon 88 Fashion Show Spring 08
Seattle Battle of the Runway (panel judge)
LUX5 - EMP Luxury Lifestyle Runway Event w/ Ursula Meyes Winter 2009
April Showers May Flower Spring 2009
Couture Carnival w/ Margi Davis Salon & Seattle Weekly Spring 2009
Seattle Top Model Showcase (panel judge)
Isaiah Whitmore June 2011
~~***~~
MUA's:
Shelia Birashk #558056
Michaela Taylor
Andrea Trautmann #1449898
Celia Rose #639045
Fresh Face Stace Quach
Pam Greico
Janice Pak
Michelle Pellecer
Heather Thorson
Lucia Gingolani
Meehshel
Arianne Blumenthal
Pink Beauty
Winged Creations
Freakishly Beautiful
Michelle Mai
Cara Aeschliman
Carmen Paine
Sable Lee
~~***~~
Hairstylists:
Jessee Skitrall #:63350*
BB
Andrea Trautmann #1449898*
Nicolette Runyun
Rachelle Chambers
Dawn Mallory*
Jaimie Ulrich
Kathy Barker
Jonathan Wells
Deviathan #702665
MeriEsther Luce #:1044020
Ryan Newbrough #:892137
Jennyfer Goodwin #534195
Keli Ramaker
Casey
Xaboko Scott
Dez Campbell
Who What Where WHEN #1217065
Danny Vega/Vega Salon
The Staff of James Alan Salon
The Staff of Absolut Hair Salon
The Staff of Lorinda's Salon
The Staff of Margi Davis Salon
The Staff of Kirkland Salon 88
The Staff of Gretchen Scott Salon
~~***~~
Designers/Wardrobe/Stylists/Boutiques:
Corizon by Sigumnd Designs Fall 08
Boring Sidney, Milliner
Kimmi Designs #693208
Issac - Art Institute of Seattle
A Moment in Time Bridal
Tweed Fashions (boutique)
Isaiah Whitmore
BlissEmpire (designer) #902666
The Finerie (boutique)
Eunice Poon (designer)
Rene Couture (designer)
Monster Art & Clothing (boutique)
SkunkFunk (designer)
Wai Ching (designer)
Logan C. Neitzel #864864
Lara Ballenger (Designer NY Fashion Academy)
Meghan Kerns (Designer NY Fashion Academy)
Oscar Milano Mai #175014 (Designer)
Helen Hawthorne (designer)
Boring Sidney, Milliner
CottonCandie #891026
Kelsey Troberg #1083083
Kimmi Designs #474376
Lunaversol Jewelry #1035253
~~***~~
SOME of the Models I've worked with after '08:
AGENCY/TALENT MANAGEMENT
AGENCY: HEFFNER MODEL MANAGEMENT
Marissa E Hill- 1648329
Melissa Countryman
Marissa E Hill- 1648329
Michelle Green #395346
Leah Ferrel #407224
Michelle Jones
Rose Renee #1071209
Devon Shigaki #803594
Paisha Coffey #725372
Julia Chernetsky #1020562
AGENCY: SMG
Bri Larsen #230359
Elena Maria #442664
Anton S #704790
Mike Rose
Denisse Davis #1042453
Kimberly Galagos #1141156
AGENCY: BIG FISH
Scott Swan
AGENCY: MODE MODELS
James Flu #856506
Eriq Haritonov
AGENCY: WILHELMINA
Crystal Gregg #591951
REPRESENTED TALENT:
David Traux #421054
Jake Lockett
Erik Christenson #384013
SAMMY the DWARF
Alana Osborne
Aubreyanna Marie #1087222
Valerie Boggs #1030674*
Danielle Lynn King #1104339
April Quedao #900012
Natalie Wells #870433
Rachel Elizebeth Murray #744807
Kacee Means #877494
Ursula Mayes #548636(Suit case model #5 On Deal or no Deal)
SPA STUDIO BABIES (our favorite reliable unsigned models)
Lacee Dawn #1296676
Andrea Castillo #1225900
Amberlee Warren #757223*
Ember Johnson #774945*
Kim N R #1152122
Erin Star #542511
Rose Ann #722262
Amberlee #757223
L.A. Kalin #746042
Jennie #10773
Kayla Kake Lanier #891060
Samuel Tribble #689958
Jenson Y #818542
Hanffy #771752
Ember Johnson #774945
Elizabeth Alice #1165996
Joel Connelly #710216
KimsKool #1152122
Flower Power #1043336
HaileyCaparella #1240732
Hilary Devi #871013*
Kim N R #1152122
Erin Star #542511
Rino #102596
Molino aka Blacque Knight #706893
Crystal Delia #408237
Abbey Road #706361
Missy Fishie #797309
Tara Marie #677580
Angel Rose #627879
Kristen #623206
Belle #321472
Audrey Kristine #404398
Katy Mercedes #696600
Tara Kelly #531928
Danielle
Sue
Isabelle
Crystal
Melinda Sue #288305
Rosalyn #504935
Jason
Wendita
Hannies #690594
Dawnique #373019
*Koree #602804
Carly Holtizinger
Joy McGire #520264
Sarah Rhea #763871
Piece/Musician/Artist
Ruby
Mark Anthony #833599
Youngsil Ke #811513
Clinton Baum #185320
Amanda
Kayla Annalise #724824
Reyna/Nautica Kane
Kiran Panesar #752359
Priscilla Eva #522991
Chelsey Morrison #87015
Lisa Dawn Wesley #618674
Amy Sav #675960
Israh/Shareen #878413
Kanani Flores #785259
Ylyana Shesunova
Kara Drinkard #837174
Heather Balderson #825944
Keanna Garner #774743
Brittney #874948
Rodelyn Acosta #867900
Hanffy #771752
Alexander Lacasse #902677
Autumn Vance #7299048
Chelsea Belflower #765903
Sasha May #817265
Aiko Christine #786250
Jennifer Pierce #463897
Lindsey Marr #293347
Becky/Circus Performer
Melissa/Circus Performer #705057
Randi Ann #1019020
Brandy
Morgan Ensign #1047166
Shauna Lavek #21176
Nitasha #617857
Elena X #873345
Anna Oprea #457526
Susan Kang #854685
Sara Williams #564288
Annya
Leinie Hattabaugh
Lola Regollo #1104381
Mckenzie Madison #1083032
Zhanna Tolstaya
Lindsay ( New York Fashion,Seahawk Cheerleader)
Heidi ( New York Fashion,Seahawk Cheerleader)
Molly (New York Fashion)
Amy (New York Fashion)
Kiki (New York Fashion)
Joan ( New York Fashion)
Tameka B #711078
Melissa 1 #1004529
Nyema #795366
Joanna Pickup #884288
*Ylyana Sheshunova
Courtney Hernandez #868965
Amanda Lynn #887328
Jennifer McKnight
Gabriela #1072634
Johnathan P Jagneaux #432244
*Brandi #188442
M0whaaa #535686
Luciana McCadden @1230080
Dani
Sixxxugly #905377
Ariana M. Wing #1046825
Taylor Kathleen #1174770
Courtney Rene #1163697
Natasha Ash #1166260
Verionica 1250092
Vikkki #837370
Issie #1007879
Heather Halo #748778
Lindsey Thomle #1075701
Baya J 1258497
Taylor
Paul 1
Paul 2
Alana
Johauna
Taylor Lewis
Cheyanne
Madison Muchamp
Taylor Kathleen
Nicole Murry
......and many, many more. Sorry, I just couldn't keep track.
NOTICE:
Models PLEASE do not assume that everyone who name drops SPA Studio is legit - always CHECK with us to be sure. If you have a question or would like a referal for a specific photographer, model or creative just drop a line. We can not outright endorse anyone outside of our administrative core, but we will be happy to report if they have a positive track record and if they are an active member in good standing with SPA. We do screen and remove photographers from our registry who do not follow our code of ethics.
Photos in our profile are the work and copyright of the various photographers who are members or photographers who have attended our events and workshops.