Details
Last Activity:
Nov 24, 2019
Experience:
Very Experienced
Compensation:
Depends on Assignment
See Less
Lists (5)
Models I want to work with
19 Photos
MUA I want to work with
2 Photos
Photographers I want to work with
7 Photos
See Less
About Me
CASTING FOR MALE MODELS
Most recent work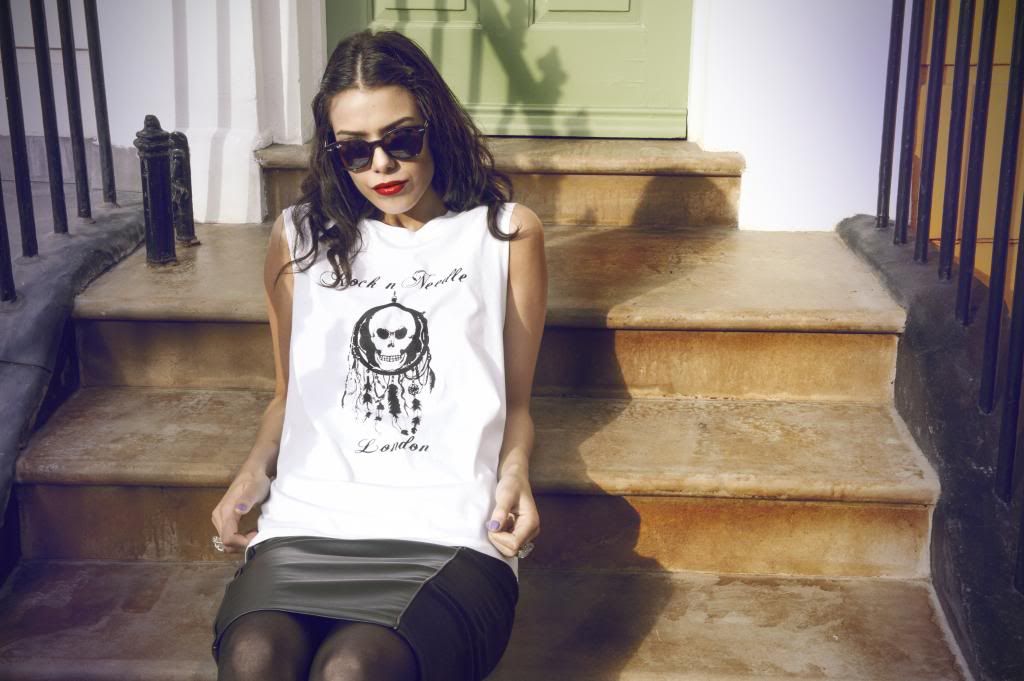 Hi! Thanks for checking out my page.
I'm a London based fashion stylist, I studied at the London Fashion Retail Academy (Styling, Visual Merchandising) and over the past few years have styled a vast amount of photo shoot, hosted fashion shows and worked with a variety of clients including X-Factor finalists, Big Brother contestants and Made in Chelsea.
I run my own fashion label (Rock 'n' Needle) however I am keen to further develop my portfolio and would love the opportunity to style other photo shoots. I have a great eye for fashion and attention to detail, also I'm a fully qualified make up artist so I know what works with different looks and styles.
My work has been featured in Vogue, Drapers and Elle and various blogs/online magazines. I was named in Drapers Top 100 Rising Stars in 2010 and 2012 and I won Young Learner of the Year for Wales in 2009.
I'm hard working, reliable and easy to work with :)
Verified Credits (0)
Worked with Kelly_Goss? Share your experience and become verified!
Add Credits
Credit Notes
Events
Rock 'n' Needle Website Party/Fashion Show at WhiskyMist 2013
Rock 'n' Needle Fashion Show at Chinawhite 2012
Rock 'n' Needle at PURE London 2011
Rock 'n' Needle Fashion Show at Chinawhite 2011
Rock 'n' Needle Fashion Showcase Vendome, Mayfair -http://vimeo.com/17843753
The L'Oreal Fashion Showcase, Wales
Clothes Show Live London 2010
London University of the Arts Fashion Show at The Waterfront London
Clothes Show Live London 2009
Facshion Exhibition 2008
Intro Art, M1NT Club Mayfair 2007
Swansea College Fashion Show 2007
Tv
BBC 4 "The Bottom Line" with Evan Davis of Dragons Den
'Made in Chelsea' on E4
Channel 4 Fashion Segment- Coming soon
Fashion TV Nolcha Fashion Week Party
Photographers:
Courtney Hugh Campbell: 3167997
Polydor: 2432847
Mo Styles Photography: 3012434
Ryan Bater:1382186
Marta Fandres:1413006
Steve Bath photography:329942
Franks photography1: 498670
cjphotography :538193
Shahid Maliki: 302522
SteveJonesImages: 260295
Andy Espin: 469460
Indi L: 796582
http://www.macphotography.co.uk
Amy Jai from Vanity Magazine
Jessica Rigley Photography
projoesnaps (
http://www.tillate.com
)
Ruth Rose Photography :1599923
Lucie Eleanor: 713359
Dani Riot: 1826748
KISS: 1767747
Jay Dee:
http://www.blackwatch-photography.com/
Simons Photography:
http://www.simonsphotography.co.uk/
Luke Dixon Photography:
http://www.lukepatrickdixon.com/
Dennis Sterne Photography
Richard Woods Photography:
http://www.konceptphotos.co.uk/
SilverImages: #1473228
Lewis Hughes-Evans :#1637547
Hair and Make Up
Sergio Alvarez: 3306456
Victoria Morris: 2968287
Becca Ross : 2553296
lucy spary: 2179908
Sophia Lauren: 3001445
Holly Spedding:668521
Topshop Hair Bar- Sarah Louise/Kelly
Satsuki Make up
Michaela Frankova:1091008
http://www.bellusfemina.co.uk/
Toni & Guy Nottingham
alex venour:1896775
Ruth MUA:1775519
Cassandra Bilston:1790342
Make up by hollyvince:1897944
http://svenbayerbach.co.uk/
Ekaterina Alimova:1211025
Sabina MUA :705687
Sonia Ullah - 1212089
Lisa Robson - 886779
Adam Bennett Hair Styling
Chey Malcolm Beauty:
http://www.starnow.co.uk/CheyMalcolm
Jessica Hunte: 2238916
Vivienne Beautology
Zoey Olechnowicz: #1837825
Carley Burke: #1845767
Sienna MUA: #1331258
Lucy Heath: # 2149540
Models
Maddi123: 3053593
Stephaine Jay: 3218414
Ariel Cronin:
http://www.starnow.co.uk/arielcronin
Fiona Meacham: 1989036
Lu V:
http://www.starnow.co.uk/Lucylucia
Amanita Mascara:894633
JoannaLilly:1436727
NYane:1453233
Alveena : 348864
Joshyyy: 476169
Sirensong:98781
Sonia Yasmin Ali: 441438
Tsubaki:389215
Shelina:665522
Phoenix_:539250
Neha_Prashar:599321
Shy Dee:562097
Symara:651641
Magzie:578136
Miki Jotalee:635706
Hannah Mariska:501249
Helen Dawson:696525
Ana Maria A:1045152
Charlene Dang:713852
Charis Uppal:850081
Krisika:1070319
Annchirisu:767147
Ann-French:166538
Gill Murray:1652119
Viera S:1083703
Christie Lara:1357867
Joanne Newall:1628720
Sophie Lonsdale-Ross:1585003
http://www.rebeccageldard.co.uk
http://www.sumayaanwar.moonfruit.com
Josh Hendriks:507525
Anastasia: 1495951
Natasha Howard -
http://www.starnow.co.uk/Tashsprite21
Jane Anderson: 2114811
Emma Peters: #1338956
Alice Christian: #1491415
Andrew J: #2395889
Irena: #231416
Gabo: #2243204
Victoria Emslie: #2334247
Freddie Florence:#2346038
Craig David Hills #1691538
Harriadnie Beau Phipps:
http://www.harriadniebeau.com/
Stylists
Celebrity/ Fashion Stylist Natalie Styles-
http://www.wardrobe-stylist.co.uk/
Simone Sylvester: 1328971 -
http://www.simonesylvester.co.uk/
Becky Cowing Styling
Helens Wardrobe:
http://www.helens-wardrobe.com/
Musicians, Celebrities, Other
Esther Campbell - Belle Amie- X-Factor
Sophia Wardman - Belle Amie - X-Factor
Rebecca Creighton -Belle Amie - X- Factor
The Black Eyed Peas - Rock 'n' Needle Fashion Show at Chinawhite
Gabriella Ellis - E4 Made in Chelsea
DJ Ironik - Rock 'n' Needle Fashion Show