Details
Last Activity:
Mar 28, 2013
Compensation:
Depends on Assignment
See Less
Friends (665)
Lists (4)
Fav Face Paintins
17 Photos
Great Wardrobe Styling
18 Photos
More Nybor Action
4 Photos
Nybor's list of killer photos
34 Photos
See Less
About Me
-Update- **Currently living in Fort Drum NY, visiting the Baltimore MD area as often as I can.** I am excepting shoots again, but only in small amounts for the time being. I should be back in the game soon. Thank you for your interest and understanding. 8)
[Banner picture taken by MDI Studios LLC; Banner created by Model T]
Hey there!
So I've been modeling on the side for a few years now. I'm very interested in it, it's a lot of fun for me! Although I am very serious about it and am very professional when it comes down to things.
I love doing artistic shoots and love working with new people and comparing ideas and concepts. I would also like to add even though alternative modeling is my favorite, I am very versatile. So I am open to a lot more then just specifically that field. I do have a few tattoos and piercings, and I do not have a problem with removing the piercings or covering the tattoos.
I am excepting LIMITED TFP/TFCD as of right now. But my rates are reasonable, message me for more details. It is possible that I will take trade in select wardrobe or cosmetics. If you can contribute towards travel expenses (being if it is a lil bit of a hike for me) that would be more than awesome!
I should also add that I am not down with nude shoots. However, I am not entirely opposed to swimsuit, lingerie or implied shoots. Also, I will not do any of that subject manner as a first time deal. If I haven't worked with you yet, please do not message me for them. Also having said that I will always bring a escort for every first time shoot.
I am also a make up artist, I do most of my own hair and make up for my shoots.
My MUA profile: MM # 415488
...and...
My Art profile! MM # 873237
So hit me up if you are interested in working with me. 8)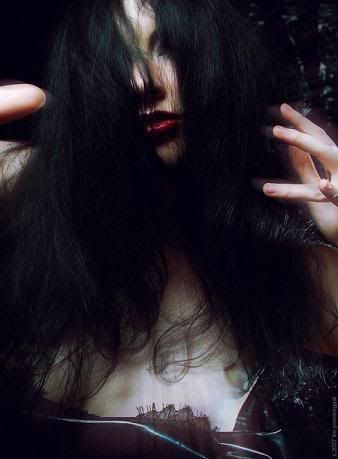 [Picture above taken by Tim Prendergast MM # 477362]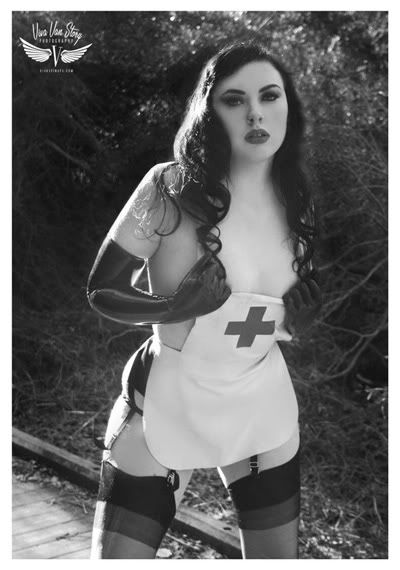 [Picture above taken by Viva Van Story MM # 179]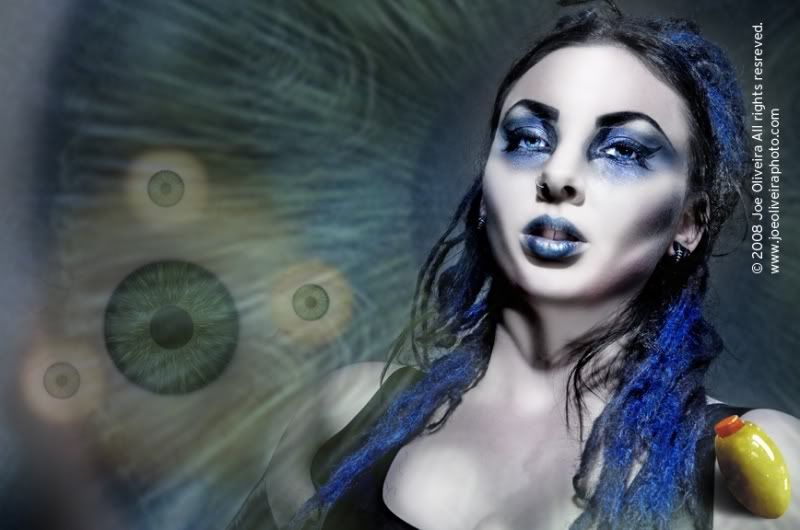 [Joe Oliveira MM # 215599]
Verified Credits (0)
Worked with Nybor? Share your experience and become verified!
Add Credits
Credit Notes
Photographers:
(In order that I've worked with)
Sideshow Bob (not on MM)
Larry Bradby MM # 1505
John Holmes MM # 36904
Galchiana (not on MM)
Angel Morales MM # 492675
Shu Vua MM # 284678
Johnny B MM # 119618
MDI Studios LLC MM # 327847
Red Sky MM # 81733
Digital Asylum MM # 358132 #1719633
PK Brazil MM # 209837
RC Images MM # 459512
Pixelism MM # 456512
Vespa Desire MM # 437138
Tim Prendergast MM # 477362
ADL/Blind Eye MM #463287 #1707868
Greg Pascarelli MM # 387827
Heretic MM # 89081
Casablanca Lightwerks MM # 558235
Viva Van Story MM # 179
Arvin MM # 294864
Randy Grimm MM # 659358
Joe Oliveira MM # 215599
Studio CMC MM # 300105
Hillwoman2 MM # 51800
LuminousImpression/Jimmy C MM # 98591
Willis Bretz MM# 392788
Dogbone Alt-Process MM # 83821
Xilstudio MM # 25157
MViewArt MM # 478926
George Skepton Photo MM # 373385
ALT Creative Studios MM # 1215384
Chris Capizzi MM # 1188353
AnJ Photography MM # 897762
Make up artists/stylists:
(In order that I've worked with)
AD Artistry MM # 379142
AD Couture MM # 410960
Mlle Anna DeMeo MM # 779337
Keyska (not on MM)
Robin Lee Harmon MM # 155013
Models:
(In order I've worked with)
AnNa:Droid MM # 788895
Keyska MM # 761910
Kristy Victoria MM # 394154
Muse Of Mab MM # 448442
LynxKarma MM # 227327
Cassandra MM # 344187
Draven MM # 522531
Natasha240 MM #652907
Katia B MM # 189635
Amelia Dolore MM # 194014
Vi (currently not on MM)
Jessicka Time Bomb MM # 302786
Built 4 Sin MM # 814193
Movies:
The Hunted:
http://www.youtube.com/watch?v=JgOGp4tFw48
http://www.adleckemby.com/nybor.html
or
http://www.adleckemby.com/thehunted.wmv
Books:
The beauty and the Beast, Josh Winton Digital Asylum:
http://www.blurb.com/books/1504428
Companies I've modeled for:
Truly Fallen Designs:
http://www.trulyfallen.com
or
http://www.myspace.com/darkkisses
Kitty Cat Black:
http://www.kittycatblack.com/
The Baroness (NYC) - Red White and Blue Latex Patriotism for Capitol Punishment's fashion show in Washington DC
http://www.Baroness.com
Scarlet Bliss Latex:
http://www.ScarletBliss.com
Events:
Go Go Dancer @ Tronik - Washington, DC - 2006
Go Go Dancer @ Freaks United - [for Terrorfakt and Chemlab] Washington, DC - 2006
Runway Model @ Capitol Punishment - [for The Baroness] - Washington, DC - October 2008
Awards:
FT Leonard Wood Winning Pinup Girl Summer 2007
Other places to find me:
http://www.Myspace.com/vampyrevixen
http://www.Vampirefreaks.com/nybor_destructicorn
http://www.Johnnybphoto.net
http://www.mdistudios.com
http://www.adleckemby.com
http://www.studiocmc.com
http://www.luminousimpression.com