Details
Last Activity:
Sep 23, 2012
Compensation:
Depends on Assignment
See Less
Friends (1934)
Lists (2)
Monica's list of pics I just like because I like 'em
94 Photos
See Less
About Me
:D Hello and thanks for stopping by to check out my MM profile!
I know it is a bit long, but please take the time to read it ... I took the time to write it! LOL!
NOTE:
Please do not contact me about PORN ... the answer will always be Absolutely NO, NO, NO!!! And Heck NO !!! And it is the fastest way to get yourself blocked from contacting me. Thanks for understanding.
© 2010 Daniel Andres Photography
WOW! Amazing shoot with Daniel. If you felt a heat wave in Miami ... it was from this!!! Ladies, you have to shoot with Daniel!!!! He is worth anything you gotta do to shoot with him!
© 2010 Jim Maxwell Photography
OMG!!! Jim is the king of Espanola Way. What a great photographer and beautiful location!
© 2010 Ed Couture
Such amazing work ... Worth the benjamins ladies. Do what you gots tah to shoot with Ed ... crawl if ya have to ... I did ... see I crawled all the way to this spot:
maps.google.com/maps?q=36.153051,-115.436489 !!!! LOL
© 2010 KG Toops Photography
Worked with Kyle from Tampa while in Miami. Very HAWT pics for a fitness magazine ... stay tuned for more info. Amazing photographer ladies ... get on over to Tampa!!!
© 2010 Karl Yamashita
OMG!!! Spectacular photographer. This is a sell your kidney to shoot with photog!!!
© 2009 Michael Vincent
***As seen in American Curves #58 ... Yeah
Justin Price!
!!!
© 2009 Justin Price
Well basically, I am looking to meet and work with professional individuals that will help me gain exposure and experience.
My time is very limited, so please understand that any shoots I will be doing in the future I must feel will have a big impact on my portfolio and/or career. I am looking to continue working with photographers who produce amazing quality images and who can move me forward in this crazy little game
or who will potentially get me published in mainstream magazines such as FHM, Maxim, Lowriders, etc, or help further my getting paid by making my port better so I receive steady work as spokemodel, etc. If I am unable to shoot with you, it isn't personal, I just have a very limited amount of time available!
Currently looking for:
Paid work, Print work, Endorsements, Magazine submissions, Catalog work, Calendar work, Promotional/spokesperson work
Contact me for Rates!
Let's shoot:
Bikini >> Lingerie...sexy not graphic >> B/W artistic shots >> Playboy layout...very sexy not pornographic >> Implied...Nothing graphic
***No tats, piercings, etc. Clean, wholesome, yet sexy image!***
I can also be seen here:
MonisaOnline
.
My Space
.
Monica Goe on PaidModels
.
***FYI
All images are the property of the photographer and/or the model in whole, in part, or in any other form . Unauthorized use is prohibited. All rights reserved © 2005-2010. PUBLIC NOTICE: 
 All images on this site, this page, and other pages herein are direct COPYRIGHT of Monica Goe and the photographers listed with credits. None of the photographs contained within this site are within public domain nor are they royalty free photographs. None of the photographs contained within may be reproduced, copied, transmitted, altered put in your book as reference...or projected in any way alone, or with other images, by use of computer or other electronic means, without a prior written agreement or permission.


Ok, ok, ok, so a little about me:

I am originally from Colombia, South America. I lived in Phoenix, Arizona for 4 years and loved it here. And now I live in Fab Las Vegas!!!

I would love to expand my modeling here and I am seeking to be published and develop my own website. I enjoy exercise, weights, aerobics, walking, jogging, movies, eating healthy. Modeling is a great passion for me and something I enjoy. I have experience in Colombia with print, fashion, runway, catalog, bikini, lingerie, etc.

I am professional and will act accordingly and expect the same in return. I take OUR time and shoot seriously, and will give 110% of my effort to ensure we produce beautiful and amazing images. I believe in working hard yet still having fun.
I am very outgoing, energetic, funny, polite and most importantly professional. I think I have a lot to offer because I always come prepared; mind, body and soul.

As far as comfort level goes, I don't pose Nude! Unless Playboy is knocking at my door! LOL! Sorry!

I am also NOT interested in pornography, bondage, sex scenes, etc. This just doesn't fit my style, desires, personality, or character; and I don't find it respectful to my marriage. [i]Please don't waste your time or mine by asking if I will do this, it is just simply not going to happen. I appreciate your understanding.
Implied, sexy, burn it up caliente !!! ... yes, yes, yes! Maybe under the right circumstances non graphic playboy style work. --- If you have something in mind, just ask me; the worst I will say is "no thank you!"
I am available for fashion, some glamour, sport/fitness, print/editorial, lingerie, bikini/swimwear, catalog, calendar, etc. So, anybody who is looking to shoot with me; photographers / female or male models, I am interested in shoots that will benefit us both. Send me a message here and I will get back to you as soon as possible.
I would like to work with photographers who can help me grow as a model. I am very easy to work with, I am not afraid of trying different ideas, and I love being in front of your camera!
When contacting me for bookings please include the following info:
-Description of the project including: intended use of photos, concept.
-Date, time, duration
-Exact location
-Whether mua/hair/styling are provided
-Wardrobe provided or expected to be brought by me
-Compensation offered (tear sheet, hrly pay and/or flat rate, etc)
-What the materials will be used for
-Travel expenses that are paid/not paid
-Copy of the release
All requests that are vague, or otherwise unprofessional will not be answered.
**** Please do not ask me for my phone number. The above needs to be provided if you are interested in working with me. If the assignment is something I like and agree to do - then my number will be given. Or if I am interested in working with you I will give my number. Sorry! Its just the way I do things :)Thanks****
****I reserve the right to bring an escort if needed/wanted. They won't pose any distraction whatsoever and can wait out of the way or be an assistant to the photographer! This is not a statement that means I absolutely will bring an escort ... just depends on my comfort level with the area and situation ... and to be honest ... on if I feel I will get lost or not!
I keep my work and my personal life very seperate. I am not looking to date anyone from MM or any where else ... please act accordingly and respectful. Thanks!
So, I hope you enjoy your stay here at my profile! Feel free to leave a tag, comment, or list me! I do appreciate the comments and the love. If I don't answer you quickly or at all, please do not be offended. I just have limited time and can't always keep up. I try my best to answer and be polite, but it can be overwhelming at times! I truly do love ya right back and appreciate your kind words and comments!
Take care and God bless! MUAH!
~Monica
As of July 2009 ish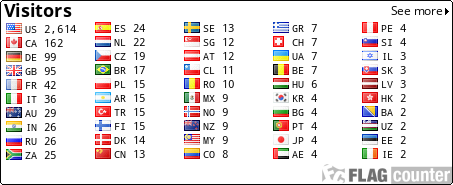 Verified Credits (0)
Worked with Monica Goe? Share your experience and become verified!
Add Credits
Credit Notes
Crown Performance Products 2011 Calendar
"Last Kiss" Photo in American Curves March 2010 - Issue #58
Fiu Fiu online catalog
Look Swimwear Round 4 bikini contest - Winner round 4
RUKUS MAG online
Tactical Girls 2010 Calendar
G. Gordon Liddy 2010 Stacked and Packed Calendar

Promotions:
Cool Signs
Task Holsters
Jose Cuervo
Don Julio
Grey Goose Vodka
Bacardi
Dos Lunas Tequila
Hpnotiq
Don Julio Tequila
Tequila Cazadores
Johnnie Walker
Buchanan's
Smirnoff Ice: Mango and Passion Fruit

to name a few ...