Details
Last Activity:
Jan 18, 2023
Experience:
Very Experienced
Compensation:
Depends on Assignment
See Less
Friends (1167)
Lists (5)
Dynamic Beauty Shots
1 Photos
Me, Moi, Mon (Noelle Joy on MM)
12 Photos
Noelle Joy's list of killer photos
3 Photos
Noelle's list of rockin' hair and make-up
4 Photos
stunning twosome shots
14 Photos
See Less
About Me
"In a forest pitch-dark
glowed the tiniest spark
it burst into flames
like me, like me"
-Bjork
Modeling is my creative outlet. I am very experienced in shooting swimsuit, calendar, lingerie and glamour photos but I am looking to get into the more commercial side of the business. TFP will be considered on a
very limited
basis as it has to be beneficial to both portfolios. I put alot of time and energy into my shoots and I have tons of ideas.....plus I am a lot of fun!
!!Notice!!
Exciting news! I just relocated to the Philadelphia area! If you are a photog, mua, stylist, agent or model that has any useful info for me about the Philly scene, please feel free to contact me
Yay, networking!
Philly photographers, let me know if you want to set something up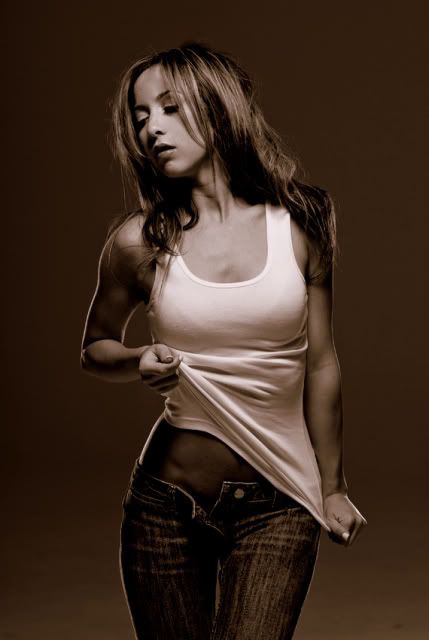 **20 FACTS**
......and maybe a little more. as needed
1. Please don't contact me for TF work unless you are proposing a specific concept or idea you want to bring to life. Remember that TF has to benefit
BOTH
of our portfolios and I tend to only do this type of work if the idea is profoundly unique. I already have TONS of swimsuit and lingerie images so don't write me and ask me to shoot in a bikini for free. Probably not going to happen. Unless you are ridiculously amazing.
1 1/2. I
love
my life. And you will never, ever change that
2. Just because I am primarily a glamour/swimsuit model doesn't mean that I am stuck in that genre. I am
so
much more than that. I can pull off a slew of looks and can re-invent myself with every photoshoot. It is insane how different I can look with creative styling.
I LOVE FASHION
and I adore shooting it. Amazing clothes and make-up and I can be transformed into your wildest fantasy lol. If you don't believe me, check out my fashion/editorial portfolio. First slot in my top friends on my main page.
3. Most photographers comment on how different my personality is from what they first imagined. I'm extremely humble, down-to-earth, willing to learn and not stuck-up at all. Not your typical bitchy, in your face glamour model so don't hold me to that standard. I'm a little clumsy, a little nerdy and need to be reminded that I'm beautiful on occasion. I will surprise you
4. I believe that being photogenic and being beautiful are two totally separate things.
5. I am not stupid so don't treat me like a dumb model. I am educated, well-read and have a very complex imagination. My B.A. is from Hofstra University and I will be attending graduate school in the next year.
6. Do not try to date me from this site. I will destroy you.
7. I will not shoot nude with you unless your name is Harold Glit or Hugh Hefner. So don't ask. I'll ignore you or lash out if you're a perv.
8. I do have my own standard rates but I am not so cocky that I will not work with you and your budget. I'm willing to negotiate so don't hesitate to ask.
9. Girls, feel free to contact me regarding references on any photographers I have worked with. I have no problem with it and would expect the same in return. I will be brutally honest. Always here to help a sistah out!
10. I have a list of photographers, models and mua's that I
HIGHLY
recommend upon request. Ask me anytime.
11.
Age
is only a number. I'm 28. I post a different number on my portfolio because I found that some industry people initially look at that number and move on right away. If you take the time to read my portfolio then you will know! Not all models have to be 19. I believe that a level of unique insight, class, world experience and professionalism come with my maturity. I am petite and still get carded everywhere I go, so yes, age is
only
a number.
12. Kristen Weaver is
bad-ass
. Shoot with her.
13. For those of you who have inquired about my diet regimen, you're asking the
wrong
person. I eat whatever the hell I want and work out in sporadic bursts. Not consistent so don't use me as an example. Good genetics rock
If you want to get on my good side, bring me a cupcake.
UPDATE
: I have recently become obsessed with Tastykake Butterscotch Krimpets and they are now replacing my previous cupcake fixation. yes. yes.
14.
Nothing
about me is enhanced or phony in any way. Natural beauty intrigues me.
15. I appreciate extraordinary models, male or female. I'm
NOT
here to steal your boyfriend. Never have and never will. Just because I leave a comment on his page/photo or vice versa doesn't mean we're sleeping together or want to.
Grow up.
16. Ugh. I hate stripper shoes but I will wear them if I have to and you're paying me.
17. I can do my own make-up. And well. However, I am limited on what I can do professionally so if you want to do something super creative, dramatic or dated then we'll need a mua. I know some great ones.
18.
Thank you
to all the photographers and styling teams that have contributed to my past and current portfolio. I am extremely appreciative for all the hard work and insightful visions that were brought to life in my images. Love you all.
18 1/2. Good things come in small packages
19.
I'm awesome.
20. I
LOVE
when people steal my ideas and concepts
And I mean it! It's actually very flattering. I must be doing something right then.........
CHECK OUT MY NEW FASHION/EDITORIAL PORTFOLIO!!!!
http://www.modelmayhem.com/member.php?id=632114
Photographers:
*Headhunter Studio(3)
*Power Girls Inc.-John Christian
*Images with Impact-Bruce Borgan(3)
*Chris Knight Photography
*Chris Rank Photography
*Kristen Weaver Photography(3)
*BPhotographic
*Joe Traina Photography
*Charles Williams Photography
*Stare Magazine-Antonio Gallippi(4)
*Up Close Photography(2)
*Vincent Pierce Photography
*Matt Robinson Photography
*JAS Productions
*Rabeiro Photography
*Jay Suder Photography
*Fred Love Photography
*Native Ocean Photography
*Chipshotz Photography
*Rich Cutrone Photography
*Turi Studios(2)
*Harold Glit Photography(3)
*Hamptons Glamour Photography(2)
*Ronin Photography(2)
*Luis R Photography
*Ken Norcross Photography(3)
*JBPhoto New York
*LBB Photo
*Gregory Smith Photography
*Walker1812 Photography
*Betsy Hansen Photography
*Kalen Photography
*Daniel Oz Photography(3)
*Jeffrey Leeser Photography(2)
*Serena Star Photography
MUA/Hair/Wardrobe:
Katie Russo
Andrew Whitehair
Laura Dulay (3)
SummerStar Make-up:Summer Posey
Amber Coats (2)
Jodi for Strobe Mag. (2)
Bianca Holland
Andrea Martini (3)
MRS Beauty
Felipe G.
Belle Morte
Credits:
WJRR.com-Wet on the Net
WJRR Babe of the Day
Stare Magazine (Nov., Dec. 2007, Jan. Cover 2008, Mar., Apr., May, Nov. 2008)
Strobe Magazine (Jan., Sept. 2008)
Maxim/Budlight Exposure Model
Tease Um Bikinis
Orlando Style Magazine
Biker Profile Magazine
That's Hot Magazine
2009 Got Rack Calendar (Miss November)
Maxim's Hometown Hotties Semi-finalist 2008
Hollywood Poker Girls 2009 Calendar (Miss November)
HollywoodPokerGirls.com Featured Model
Hawaiian Tropic
Chaparral Boat Catalog and Video Brochure
CBSSports.com-MAXIM Spin Girl
Pixacom.com Featured Interview
2009 European Festival of Nude Photography: Featured Model for HARMAN paper-
Provence, France
Xtreme Caged Combat Cage Girl/Model-www.xtremecagedcombat.com
Barley and Hops Sports Connection and Radio Network: Model of the Month-Aug. 2009
http://www.bhsportsconnection.com
Promo/Tradeshow/Event:
2010 Philadelphia Tattoo Arts Convention for Wyld Chyld
2010 Curve Designer Lingerie and Swimwear Expo for NuBra-NYC
2010 Philadelphia Auto Show for Pirelli Tires
2009 Cedia Tradeshow-Atlanta, GA
HLA Buying Conference-Hofstra University,NY
2009 Spring Break Nationals/Funkmaster Flex Custom Car and Bike Showtour for HIN
MegaCon (as Supergirl)
Coors Light/Patron Celebrity Superbowl Party
Hawaiian Tropic Events
Premiere Beauty Show
IAAPA Tradeshow
IBM Conference/Reception
7-11 Convention
ICM Conference
NFDA Convention
ACG Convention
ASUG Show
ICA Show
EHX Show (08,09)
HIMSS Conference
IBS Show
SOHO Natural Food Show
Surf Expo (08,09)
Cheney Food Show
PGA Merchandise Show (08,09)
Golf Industry Show
Imperia Vodka
Budweiser Spokesmodel
Harley Davidson
Full Throttle Hydration Energy
Nos Energy Drink
Hot Import Nights
Bonebreakerz Fashion
Spring Break Nationals Bikini Contest-2nd Place
Miss Planet Beach Bikini Contest Semi-Finals Winner
2009 Stare Magazine Lingerie Contest-First Place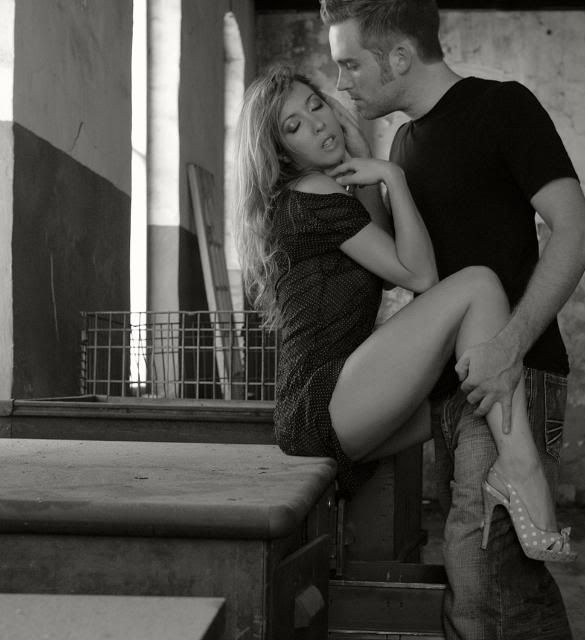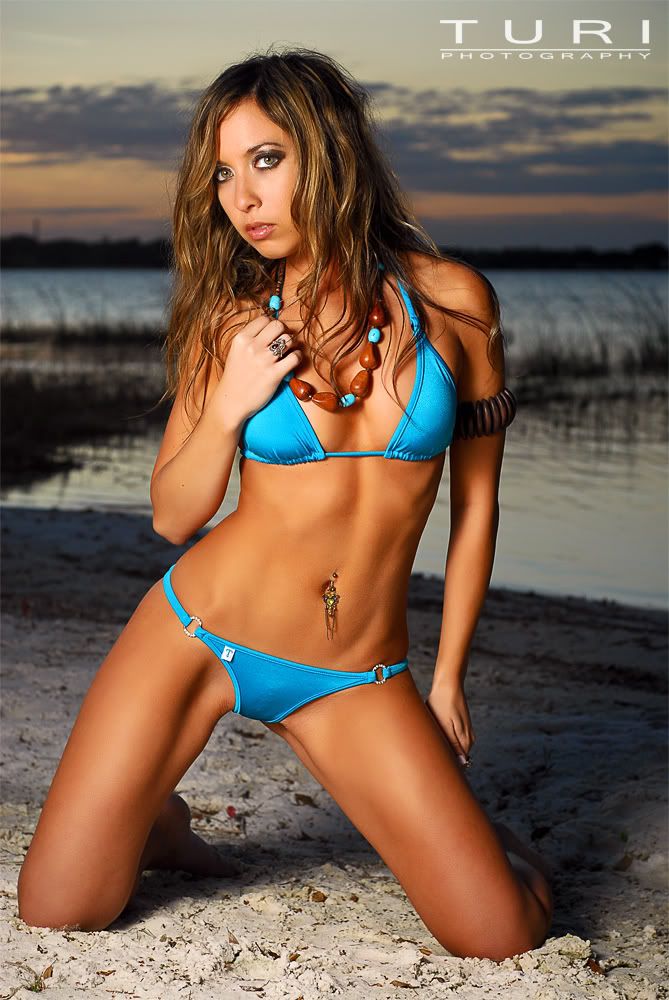 Verified Credits (0)
Worked with Noelle Joy? Share your experience and become verified!
Add Credits