Details
Last Activity:
Oct 21, 2019
Experience:
Very Experienced
Compensation:
Paid Assignments Only
See Less
Friends (3013)
Lists (36)
A trip down the rabbit hole...More of Me..
5 Photos
International - Germany
0 Photos
International - Ireland
1 Photos
International - New Zealand
1 Photos
International - Spain
1 Photos
International - UK
14 Photos
Shizam Amazing Shots
81 Photos
Total Swoon Worthy Awesome Chicks
1 Photos
Travel - Midwest
1 Photos
Wishlist - Canada
1 Photos
Wishlist - Designers
66 Photos
Wishlist - MUA/Styling
13 Photos
Wishlist - Vegas baby!
0 Photos
See Less
About Me
PLEASE READ MY PROFILE BEFORE SENDING ME A MESSAGE! CURRENTLY BOOKING. TRAVEL/TOUR SCHEDULES BELOW!!
Current Look: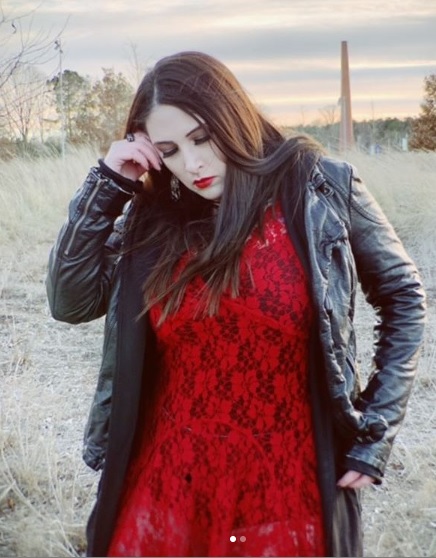 Have you checked out my
Patreon
yet?
Click Here!
Links:
(Check Instagram for regular updates!)
Twitter
/
Blogspot
/
Myspace
/
DeviantArt
/
Facebook
/
Tumblr
/
Instagram
*OFFICIAL SPOKESMODEL* for TIA MICHELLE LINGERIE*!
WBCO Tattoo Sponges /// #wbcoinkfam
Rabbit Run Studios Apparel
RXCannaCare

2019 Travel Schedule

February/March
2-20th: Booking NC/SC
20th-2nd: Booking VA/DC/MD/ATL
21st: Driving (open PM)
22nd-2nd: Currently Open (Spots are First Come/First Serve)
3rd: Driving back to NC (Open AM)

March
Booking TN/AL/MS/LA/TX/FL NOW!
March 15th: Leaving NC - Stopping in ATL
March 16th: ATL (Open)
March 17th: ATL (Open)
March 18th - 23rd: Jacksonville/Tampa/Orlando (Open)
March 24th - 26th: AL/MS/NOLA (Open)
March 27th - 1st: Dallas/Austin/Houston (Open)
April 2nd: Driving back to NC/Stopping in NOLA
April 3rd: ATL (Open)
April 4th: ATL - Driving back to NC PM
April 5th: NC/SC



------------------------------------------------------------
- ALL "OPEN" SPOTS HAVE PENDING CONFIRMATIONS, FIRST COME, FIRST SERVE BASIS.
- ALL SHOOTS REQUIRE A NON-REFUNDABLE SMALL DEPOSIT TO CONFIRM YOUR DATE.
- AFTER A DEPOSIT IS MADE YOUR SHOOT WILL BE MARKED "BOOKED" ON THE CALENDAR.**
-------------------------------------------------------------
ACCEPTED PAYMENT METHODS:
- SQUARE
- PAYPAL
- GOOGLE WALLET
- SNAPCASH
- VENMO
- CASH

About Me:
My home base is in Raleigh, NC.
I am generally stay on the road 8-10 months out of the year.
Published 50+ times, a dozen covers and featured/spreads in *8* publications since January.
Laid back, versatile, professional model - this is my full time job.
I have my own transportation.
I can provide my own wardrobe and make-up.
I have a extreme range of looks and wardrobe that can be provided.
PAID WORK ONLY.
TF* is reserved for charity work, wardrobe shoots (provided I keep the wardrobe, or publication shoots where the publication is paying me.
**NO SPREADS. NO PORN. DON'T ASK. **
My hair is now long with a fading black/brown to blue to turquoise ombre. If you would prefer a different color, I own wigs.

TRAVEL:
I will gladly travel out of state if transportation cost is covered and I am given proper notice to book other shoots in your city.
** I also have a passport and am available internationally. **

Please do not hesitate to send me a message as I am generally on the road on a consistent basis.
Verified Credits (24)
Worked with k h r i s t? Share your experience and become verified!
Add Credits
See Less
See All Verified Credits (24)
Credit Notes
Complete List Upon Request.
I have worked with hundreds of photographers/stylists/designers. This is a small list of noted artists I have had the pleasure of working with and recommend.

PRINT/MAGAZINES/FEATURES

Editorial Magazine; 8 page feature; October 2016

*COVER* Aspira Magazine; 2 page feature; August 2016

FetErotica Magazine; December 2016

Tenebrous Magazine; November. 2016

Giusseppina Magazine; November 2016

*COVER*Diabolical Rabbit Magazine w/full issue feature, Vol. 2; October 2016
------------------------------------------------------
Gothesque Magazine; Vol. 2; Aug. 2015

Kultur Magazine, American Horror Story Spread w/Sir Maejor; Dec. 2013

Atomic Poison Magazine; 4 page spread feature/interview; Dec. 2013

Goth Noir Magazine, 6 page spread/interview; Dec. 2013

Rebelicious Magazine, #14 - 6 page spread "Midsummer's Dream;" July/Aug. 2013

Giusseppina Magazine - 8 page spread "Gypsy Love;" March 2013

DeadTimez Jan/Feb Issue "Beauty of the Month;" Jan. 2013

Where Beauty & Ink Collide "Skinned Canvases" Book; March 2012

Radiant Inc Magazine, Vol. 1; Feb. 2012

FIXEMagazine; Dec. 2011

PinUpLifestyle.com - Featured Model; Aug. 2011

Koncept Magazine, Vol. 1, Issue 2; Oct. 2011

Synthetic Sensations Magazine - Cover and Centerfold; Sept. 2011

The Petite Alternative Magazine; 5 page spread/Interview April 2011

"Fallic" by EPO (Book Feature); Released 2011

Bizarre Ultra Vixen; Sept. 2011

Liberator.com Blog Feature "First Featured Model: Khrist"; March 2011

DieHardDolls Featured Model; Feb. 2011

"Beauty in Darkness" by Laura Dark - 2 Full Page Spread; Fall 2010

"After Dark" Issue 1 (Ltd. Edition Hardcover Book) Two Page Feature; Released 2010

Lollirot Hair Accessories Blog Feature; July 2010

Die Hard Dolls Model of the Month; June 2010

Fiend Magazine Feature Spread Issue 19; Oct. 2009

Mixed Up Magazine Vol 1., Issue 1; July 2009

Septicemia CD Cover; 2009

Temple Productions Flyer Art - Brave New World (Knoxville); 2009

----------------------------------------------------

RUNWAY/PERFORMANCES
Paul Mitchell National Hair and Fashion Show Fall 2016
Aveda Hair Show; Spring 2015
Union 206 Featured Model Workshop; Summer 2015
Liberator Latex Booth Girl/Stylist for Party Erotique, Atlanta; 2011
"SKIN: Gallery Showing" by EPO, Ohio, March 2011
SPLAT Hair Color Promotional Model; Summer/Fall 2010
Mixed Up Designs Fashion Show; Fall 2009
Cyberaver, Atlanta, GA
Brave New World, Knoxville, TN
Purgatory - New Year's Evil
Purgatory - Ragnorak
Hazmat (1 & 2)

---------------------------------------

DESIGNERS/WARDROBE STYLISTS
TiaMichelle Lingerie
Mortiferum Designs/Headpieces
PinkLabel Corsetry Designs
Crystalline Alchemy Jewelry
Diabolical Rabbit Clothing Co.
Regalia Designs
ALLOYLatex
C.A.B. Fayre
KittyDread Customs
ASD Latex
Gothfox Pasties
Trashglam Designs
Liberator Latex
MelanieGail**
Forge Fashion
Hypnotic Designs
Dirty and Distressed
Organic Armor
Exploration B
Sugarpill Cosmetics
Victoria Velvet
Collective Chaos
Deathglam
cara crass styling
Black Mirror Designs
Z-ENTITY Designs
MeowKiki
Crude Things
KMK Designs
LoriAnn Costume Design
BluZombie Hair Design
RockLove Jewelry
Karen Von Oppen
HMSLatex Designs*
Rubberotica Latex
Obsidian Lace Corsetry
Mixed Up Designs (formerly Cadaver Rags)
Empress Mess
Verity Styles
Beebo Originals

------------------------------------

WEBSITES
TiaMichelleLingerie.com
DimHorizon.com
PinUpLifestyle.com
BizarreMagazine.com
Liberator.com
DieHardDolls.com
FixeMagazine.com
FredericoMastrianni.com
Clovenlife.com Blog Feature
Bizarre Ultra Vixen (ultravixen.net/khrist)
SPLAT Hair Color Featured Model
Featured Model on The Phantom Frequency Website (phantomfrequency.com)
http://www.hellroycorp.net
Fetish Cult Sirens Featured Girl & Interview: Here
Featured Interview for the Week of Sept. 3, 2009 Here
Featured Interview on Confessions of a Fashion Editor Here


Models:
MM#536498 -XLCRMoon
MM#642079 - LiiLii
MM#558864 - Asphyxia
MM#749533 - Hex Hypoxia
MM#1153142 - Hollee Hazzard
MM#10748 - Jinx The Megatron
*CANCELLATION POLICY* IF WE HAVE A CONFIRMED BOOKING AND IT IS CANCELED LESS THAN ONE WEEK (SEVEN DAYS) OF THE SHOOT DATE YOU ARE RESPINSIBLE FOR THE TOTAL AMOUNT OF THE SHOOT EFFECTIVE 04/01/14*