Details
Last Activity:
Oct 30, 2023
Experience:
Very Experienced
Compensation:
Paid Assignments Only
See Less
Friends (474)
Lists (2)
PEOPLE I WANT TO WORK WITH!
42 Photos
She looks familiar
6 Photos
See Less
About Me
WWW.MARISSAPIERCE.COM

MY AT&T COMMERCIAL!!!
"I am an Artist and my body is my canvas" -Other models
"Show me the money" -Me
Modeling vs Reptiles:
Modeling is something I completely enjoy doing. I love being in front of the camera and transforming into another person. I love putting in effort and seeing visual results. When I was little, my favorite thing to do was play dress up and go catch animals. In a way, nothing has changed.
Reptiles are my PASSION- NOT a prop used for modeling. Occasionally I will get to use them in front of the camera, and they love it.
I don't use them as a sexual reference, either. I know my shit, and my interest is purely for the animals sake. Modeling will fade as will my looks, but my knowledge and interest will continue to GROW.
Wanna know more? Okay.
I have fun on my shoots. Not that it interferes in the pictures, I promise, I'll stop laughing eventually
Music always helps, but you will probably be cursed with listening to me sing between pics. (Sorry)
I love nature, so if you're suggesting a shoot outside, i most likely will not be able to resist. And I will resist catching bugs just for you.
If you are a good photographer and believe you can add to my book, We're shooting. If you haven't taken pictures of more than 3 models, I will shoot with you, but would like compensation. If I just don't think your style will do me any good, same as above. If your site could be confused with porn, no shooting- no paying. If you plan to make money off our pictures, I want a cut (obviously).
I am very open to concepts. I love cool images that draw you in and tell a story, so if you have ideas, feel free to run them by me!
If I met you off of MM and have not shot with you before, I will most likely bring someone with me just to be smart. Feel free to put them to work with lighting, etc. I'll make sure its someone who pulls their weight.
Implied nudity- only when I ask or am getting paid.
Full Nudity- not happenin'. Let's just say I'm shy
Some Tears: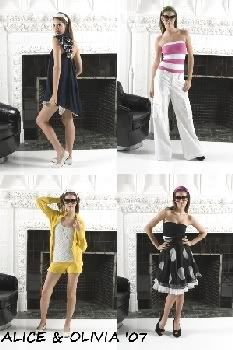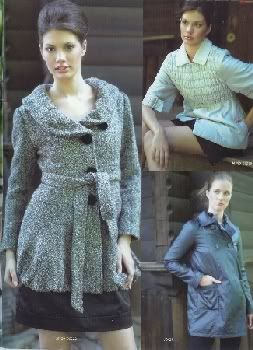 Verified Credits (0)
Worked with -Marissa-? Share your experience and become verified!
Add Credits
Credit Notes
Photographers I've had the pleasure to work with:
* more than once
*Rick Jones
Jackie Silver
Stephen Wilson MM#125211
*Erez Wolf MM#20018
Don Fraser MM#35769
*Vincent Pierce MM#6730
Chuck Jackson MM#8920
Joshua Rubin
Maestro Lucian
Sonny with IMAGE SOURCE INC.
Tito Trelles MM#2480
*Jason Obrotka MM#150481
*Joe Taveras w/Inner Concept Media
Lee Clower
Aaron swhnyc MM#14494
Julianna Brasher MM#255307
Bradley Stookey MM#680501
*Jim Arbogast MM#134876
*Amy Wilson "Journey Photography" MM#702094
*David Wilson"JourneyPhotography"MM#1067829
*RMT Photography MM#376007
*Steve "roc lobster" MM#1129138
Brian "bocalicious" MM#415478
Joe Traina MM#6382
*Allie Dickens Mann
*Brittani Gordon Bowman
Chad Martel
Mario Peralta Photography
Susan Hanson
Brian Bates
Lindsey Greene
Krystal Blaze "West House Photography"
Heather Whitson Blackwell
Brittany Bell
Lerissa Broome
Pankratz Photo
Hamid "Koo-Koo"
Michael Raveney
Ernesto
Tim
Diana- Owlgardern
Casper
Jordan Micheal Zuniga
DO NOT SHOOT WITH ****PraXisMode****(eden). I shot with her about 5 months ago and never received pics and she won't even respond to my messages, texts, or emails!!! Attention models!!!
Tear Sheets:
Salt Life 12/31/06
Scrappin' W/Sweet Nothings
All The Rage Jewelry 04/30/07
Redken Hair Show 05/08-09/07
Lancome 05/12/07
Shine New York 05/14/07
Signature by Shine New York
One West 05/15/07
Lancome Make-up Show 05/23/07
Alice + Olivia
Gracia New York 07/22/07
4 corners of a circle 08/03/07
Jacksonville Magazine Sept. 08/ Bridal Issue 7/30/08
Marks Dive Bar commercial and photo shoot 2/09
Full Throttle Beverage promo 3/13-15/09
Snorg Tees ads 04-07/09
Twisted Constrictors Poster shoot 7/18/09
Kingsnake shoot at Daytona Expo 8/16/09
National AT&T commercial and internet
advertisements 10/26/09
Erin Heanley Fashion Designs
Websites:
http://www.saltlife.com
http://www.alltherageonline.com
http://www.buyshinenewyork.com
http://www.buyonewestnewyork.com/
http://www.aliceandolivia.com
http://www.graciany.com/
http://www.vvvv-o.com/
http://www.jacksonvillemag.com/
http://www.marksjax.com/
http://www.fullthrottleenergy.com/
http://www.snorgtees.com
Http://www.kingsnake.com
http://www.att.com