Details
Last Activity:
Oct 23, 2012
See Less
Friends (317)
About Me
Welcome to my cubby on Model Mayhem!
Are you looking for great makeup and the best service a client could want, then I am the right MUA for you.
My experience is broad, I have worked on location photo and film shoots (lots of styles), model cards, print, entertainers (rock n' roll bands my favorite), runway, and bridal.
I work for M.A.C. Cosmetics, industry leader at the counter which is a blast because I love people and want to stay current with the trends. I am eager to do any type of makeup artistry as this is my passion. I am always changing and updating my portfolio so let's do some work and have some fun!
I am learning the art of special effects at this time, yipee!
I do light hair (I can style almost any type of hair) and have served as wardrobe stylist for years. I just got some new tools that I think you will LOVE from DeFabulous, curling irons and flat irons that will ROCK your world!
My name is Lorri, and I am addicted to makeup!
Striving to always give great service and be easy to get along with are personal goals. I have high standards for cleanliness, it's a must.
If I know you, or I admire your work I am willing to talk abot trade/test shoots. I could give you a list of reasons why I don't do alot of trade anymore but I bet you can figure it out. I keep a professional kit and in order to keep my standards and be current I have to invest in my craft. I bet you'd agree that you invest in your craft as well. The good news is my rates are such a deal. I will work with your budget, so let's talk about it.
Please consider me for your next project. I am available for travel as needed.
And finally ME doin' my thing...
Verified Credits (0)
Worked with Lorri Mitchell? Share your experience and become verified!
Add Credits
Credit Notes
I love before and afters, thank you models for letting me do these!
Sarah
Christina M
Amez
Chelsea 87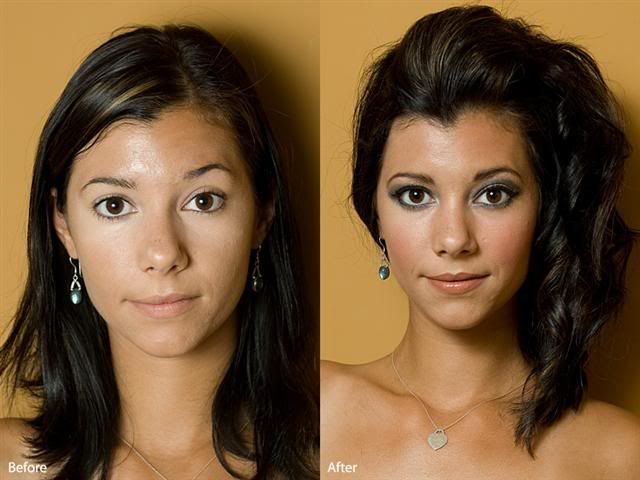 MM Models I have had the pleasure to work with:
Marlow DeVonne:#678262
Beauty personified and so calm. She can really move and deliver for the camera! Very nice girl as well.
Gabrielle Danielle:#42098
Beautiful and so sweet. She has such a beautiful face!
Dani Ellie:#835346
Oh the blue eyes on this model are stunning. She's super sweet and able to produce gret moves for the photographer.
Mysti Moon:#91196
Awesome, beautiful and so nice. I dig this girl. Check her out, no disappoint here.
Ron Herlinger:#804078
Great guy with amazing looks. Check him out.
Christie Malazah:#1013646
Sweet, genuine and very fun to work with!
Mma A:# 1027436
Very original in looks and so kind.
Ceara Rae #382564 (more than once)
Ceara is beautiful and has a wonderful personality!
Did a completely different look, this girl is beautiful and has great skin.
Cybil Rose #681587
Cybil is bubbly and sweet, so much fun!
Bangin' Asian #573665
We had a long magazine shoot and she was so professional and fun to get along with!
The Model Danielle
Beautiful face and I wish I could a dozen looks on her. It is so great to see how amazing she makes my makeup look!!
Miss Shelby #512561
I totally adore Shelby; she's cool, edgy and the prettyiest model.
Jasmin 649265
I've worked with her a few times and she is both beautiful and talented. Any pose looks great on camera, and she has so many great ideas. Fantastic skin and wonderful eyes to work with! Lovely model and person.
Michael C Funk #734352
Tall dark and yes ladies handsome. What a doll, he's so nice.
I could put million looks on him and still dream up something else!
Jessica Lee AZ 664453
Sweetheart, wonderful model, and generous with her time. I adore Jessica, she brought everything she had to our shoot plus gave more. I enjoyed her great attitude and flexibility. Would work with her again happily!
Lexi Nicole 691382
Lexi is fun, beautiful and a very talented model. I admire someone who knows what they want and finds a way to get there and that is Lexi. Check her out!!
Christina M 591981
We got the unexpected opportunity to work together with Evan and Alex. She's a beauty and a sweetheart. I am looking forward to more makeup and good shoots with Christina. It does a MUA good to work on a pretty face like this.
Tiffany Labrie #553648
I like to think of Tiffany as a beautiful swan. She is on point and delivers modeling at the top level.
Jessica Gomes #116725
Beautiful sweet and respectful. Jess is a type patient and kind person. Check her out!
Nikki Nice
I can't say anything nice enough about this model. To me she is a breath of fresh air. On time, easy to work with and just as beautiful as any model should be. I would work with her anytime!
Lyle Berryman
What a great model, a cool guy and certainly a very handsome model. He comes prepared, early for the shoot and brings his heart in all of it! Another model that I would work with any day and I suggest you do the same.
Edyta
Beautiful model, super sweet personality. She is a dream in front of the camera!
Kassi Jayde
Beauty, funny, sweet, and super cool to be around. I plan to work with her again very soon!
If I've not yet added your name it's not that I've forgotten, just haven't done it yet!
Coming soon:
Wait to see, it's going to be good!
Photographers who have an MM profile:
Antonio Bartczak:#23579
Incredible artist. His passion as an artist is so visable in his studio and through his photography. Look him up and if you get to shoot with him, you will be more than happy!
I Must Be Dead:362895
This guy is THE MOST creative person I've ever met. Im afraid of what is in his mind. Kidding, but serious about the best processing I've ever seen come from imagination. I'd work with him over and over again just to see what he comes up with, it's always good!
Billy Kidd#469503
Amazing, talented, and definately has a great eye for beauty. If you are a model and need shots, then you probably already know you need his stuff in your port.
Nicolle Clemetson#342872
One of the coolest, super talented photographers I've worked with. Nicolle's talent and eye are superb and her pictures just make you smile! If you get the chance to work with Nicolle you are fortunate.
AZ Pro Image: 655572
Seriously the NICEST human beings on this planet and they are so talented. Not normal I know, but check out Frank and Kristy because you will have a blast and I know for a fact thrilled with your photos! I love working with them, love it!
R J Cook Photography: 323450
Team of Jillian and Ryan and both are super professional and really nice people. They have it all together and it's so easy to work with them. Jillian does an amazing job styling and has such a great eye for fashion and Ryan knows photography which produces great photos.
Benjamin Snyder#13146
Ben is easy to work with, talented and is so creative. He has a vision and it shows in his work. I'd highly recommend Ben, I believe he could shoot just about anything!
Evan Romine #566396
Great eye and so talented. He sings 80's rock music, actually any music and will make you laugh until you look at his talent through a lens; that is nothing to laugh at. His photos are beautiful captures shot with skill and creativity. Amazing.
The Photo Collective #71358
Danno is stellar at what he does! He is inspiring, intelligent, fun, and so good to work with. He makes the BEST noises ever haha, but overall I'd say the best thing is he knows what the SHOT is and can capture it. Straight forward, goal minded and one foot in the door at all times. I would never doubt his ability to get whatever he wants from this industry, yes he's THAT good. I want to work with him over and over and over, so should you.
New Life Images #562547
Super guy, very talented.
Keyhole Productions #507908
Steven is very easy to work with and has a great eye for capture.
Rafael via model #546928
Did makeup for a model he shot before I met him, then he actually took MY pictures. I have to say he is an amazing person AND a fantastic talent behind the lens. I'd work with him anytime. One of the best things about Rafael is that he's open to ideas and is a true creative genius. Seek him out, he's wonderful!
Chuck Condron #489599
Fantastic guy, he's an amazing photographer and so great to be around!! Looking forward to our next shoot!
Alex Bussa #379750
Super funny guy, finally we've worked photog and mua together! I have to say he is as talented as he is fun to work with! I could go on and on but I will let you check him out! I am sure we will watch him sky rocket in his career.
Educated Savage #446339
Super lady, good eye!
Deelightful Images 553648
Gwen is wonderful. So easy going and kind but I think it shows in her photography. Check her out!
Paul Matthew #197191
Nice shots at the Desert Shoot Out.
Dan David #682025
Just awesome photographer, nothing less than the best. He's a great guy on top of it. If you don't shoot with him you are MISSING OUT!
Nina Pak #197077
Wow, Nina is INCREDIBLE. She is a huge inspiration to me. I adore her work, she is so kind and talented. Truly was a pleasure to work with her.
Southwest Styles 479578
Daniel is a pro on the computer and behind the camera. I had a blast in his studio. I was amazed at his image editing abilities. Looking forward to more collaborations.
Flight Level 460620
Alan is a fun and cool guy. He knows the camera and has the talent to use it. His background in music intrigues me and I think we have worked very well together; I am looking forward to many more. Look out because our talents together will amaze you. Check him out, fantastic photographs.
Erica Velasco Vision Photographs 622509
This photographer is so easy to work with, I enjoyed both shoots I did with her. Pretty photography and talented eye.
Mark Susan Photography
Mark is a powerful shooter. his talent is unsurpassed.
I can only say good things.
Coogan 518290 **
There is only ONE Dan Coogan, and once you've worked with him you will know why. The details he puts into his work is THE BEST I've ever worked with. He makes incredible photos. I am thankful to have the opportunity to work with him.
Daveed
Super nice guy, great photographer. Love his easy going style and the ability to see the shot and make it happen.
Don Giannatti
What a master photographer is all about. He's a lighting master. Wonderful to work with, funny, kind and knows exactly the right things to make a shoot successful!
He is the real deal.
Photographer collaborations I'd like:
Kalias#
Paul Sebring#7579
Andy Hartmark 474144 **
MM Other
MUA Doubletakes by Corrine #1048
Super fun personality, she's fantastic.
Fashion, Love, and Grace Wardrobe Stylist 707861
Susan is fun, smart and can really grab something on the go and make it rock! I've had a great time working with her and it's inspiring to see the creativity and drive she has.
Shannon Campbell Wardrobe Stylist
Hardest working person I know of. She will bring more than you can imagine and some of the best pieces you've seen. She can whip together all sorts of fun stuff right on set. She is also a wonderful person to be around!
Outisde of MM recently 2008-2009:
(I have a compete resume')
Film 1 feature and 1 short
TV - pilot
5 faces (including all leads)
TV - ad for cable television
2 leads
TV- ad for car wash
1 lead actor and 1 secondary
Print/magazine cover and feature - JC Studios LLC
Print magazine story 944 magazine - Photo Collective
Print magazine LUXE released in Phoenix in September
Print magazine Phoenix Woman 2009
Print magazine Mesa Lifestyle 2009
Ad appearing in 944 Magazine
Music Videos - several
Rock n roll band faces and live entertainers.
Several weddings and prom
Numerous photo shoots including but not limited to agency model comp cards