Details
Last Activity:
Sep 23, 2013
See Less
Friends (1038)
Lists (2)
Talented People That I Love To Work With!
6 Photos
I Love These Photos!
7 Photos
See Less
About Me
If interested in my work as a fan or possible model. Please visit the
HUSVAR PHOTOGRAPHY
page on Facebook and become a fan! See Castings below:
Photo Links:
www.MindAskew.com
- More Work
www.HUSVAR.com
- Blog!
www.www.HUSVARPHOTOGRAPHY.com
- My Portfolio Site
www.Prometheus233.com
- Our Photo studio!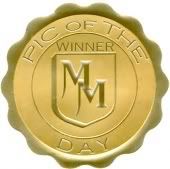 Devil/Jesus - In the City of Angels - from Mind Askew
***MODELS NEEDED FOR HIGH-PROFILE PUBLISHING PROJECT***
Noted fine art and fashion photographer SEAN HUSVAR is currently seeking models for a series of seven photo shoots, with the resulting images intended for inclusion in Sean's upcoming book. Thematically, the photo shoots aim to play with the imagery of pop culture iconography. We are developing a significant casting pool, as each image in the series will require 2 to 3 models. More details about the specifics of each shoot will be released to the talent selected for each specific production.
All models are expected to be young, fit, and of above-average height. All talent is expected to have previous modeling or acting experience.
The shoots will take place in the Buffalo, New York area and are tentatively set to begin around the third week of April and end around the second week of May.
Please respond with interest to
[email protected]
with "CASTING CALL: Publishing Project Model" in the subject line. Include the following information in your e-mail:
• Full Legal Name
• Age (Documentation will be checked)
• Height
• Weight
• Hair and Eye Color
• Tattoos or Significant Piercings
• Full Measurements
• Level of Experience
Please include samples of your work with your submission (no phone camera shots or links to MySpace pictures). If you are currently represented by an agency, please include the name of the agency, your booking coordinator, and a direct contact number.
All models involved in the project will receive images for their portfolios after the release of the book project in lieu of monetary compensation. We will contact booking coordinators of agency-represented models regarding booking fees upon receipt of your submissions. The reimbursement of travel expenses will be negotiated upon selection.
For future casting calls, to view samples of Sean's work, and to follow the development of this and other exciting new HUSVAR projects, become a fan of the
HUSVAR PHOTOGRAPHY
page on Facebook and follow
@HUSVAR
on Twitter.
Alice - Return to Wonderland - from Mind Askew
ARTIST STATEMENT
I grew up in a split universe, exposed to two versions of the truth. My father's world was artistic, a place where comic books and fairy tales conjured up dreams and youthful fantasy. My mother's world was regimented, ruled by the precise and intricate details of the stock market.
I developed two selves, two realities that existed simultaneously—and I still exist somewhere between them, a living contradiction. My work comes from this gray space, where I am free to find connections with or without resolution.
An emotional response to art is what matters most to me. More than lighting or other elements I use to create my visions, my mind's eye is the most important tool. Just as a picture says a thousand words, my photographs are a composite of a thousand shattered fragments, captured and fused back together to create a new perception of reality.
Stories form the nexus of my work, the more fantastic and bizarre the better. I am always searching for a new interpretation of a classic tale, one that was lost in translation, the plot twisted like words in a game of telephone.
Every story has two sides—my version exists in the gray space between them.
You can't have dark without light, good without evil, order without chaos, truth without fiction, beauty without ugliness, cause without effect, or reality without perception. These opposing forces of yin and yang remain a constant presence in my life, and act as both a mirror and a lens in my work.
Telling these stories of contradiction and revelation is my passion. I want you to avert your eyes but turn back for a second look, knowing that it may be your truth. I want you to coexist on both sides of the mirror, to see the original intertwined with its distorted reflection.
In my split universe, the most compelling moment is not when Alice jumps down the rabbit hole into Wonderland. It happens just as the roller coaster reaches the top of the hill—the moment right before impact—when we can still see all of the versions that might become our own stories.
–HUSVAR
Thanks for checking out our portfolio. Looking forward to your comments and critiques.
BOOKING
I am available for a limited number of commercial bookings each month. If you or your publication want something that stands out and gets results, i can provide a total package - professional creative, production, post production (we have an entire production team)... if the exposure will be good ... price is non-issue. I was put here to creative lasting imagery!
CONTACT
Email:
[email protected]
Verified Credits (0)
Worked with HUSVAR PHOTOGRAPHY? Share your experience and become verified!
Add Credits