Details
Last Activity:
Mar 02, 2021
Experience:
Very Experienced
See Less
Friends (295)
Lists (5)
Hardwood Pin Ups's list of killer photos
1 Photos
Images on my model's port
43 Photos
Models that I would love to work with!
79 Photos
Models to work with
3 Photos
See Less
About Me
Welcome to Hardwood Images.
We have had been on Mayhem for quite a few years now. We work out of various studios in Vancouver, Surrey and Richmond. Depending on the look you are going for, we can assist with referrals for fabulous Make Up Artist, Wardrobe and stylists to completely round out your session.
Although we specialize in shooting Pin Ups, we do like to shoot other types as well. Creating a great shot is paramount. Some of the looks we like to schedule are: Goth, Boudoir , Fine Art Nudes, Fetishes and other Alternative looks. At Hardwood Images, we encourage you to "Challenge us to make you look better!!!"
Hardwood Images offers photography packages suitable for all budgets. If you are keen on working with us, we will do everything we can to make it become a reality. Drop us a line and let's work out a deal that works for both of us.
We look forward to working with you and creating your inner most desires and turning them into memorable images.
All photography contracts must be signed for all shoots prior to the session. We will no longer book with models who refuse to sign this contract. Thanks
If we have not shot before, we will be taking deposits for shoots. Thanks for understanding.
What to expect once we have finished shooting....
1) You will get your pics as soon as they are selected.
2) We will try to get you your images within two weeks. After two weeks, you are more than welcome to message us to see when you should be expecting your images..Do not do this before the two weeks or you will be moved to the back of the line!
3) We will not send you every image we took. All images will be sorted first and you will get a contact sheet for your reference but not to post. Contact sheets are stamp sized images on an 8x10 sheet. These are not to be used anywhere other than for your personal reference of the shoot and for ordering additional images.
4) We will not send you images that are unedited. Please do not ask for images so that you can photoshop them on your own. If you want that you should have taken your own images.
5)You will be get a selection of images depending on the length of the shoot. Usually it ranges from 2-10 images...but it really depends on the shoot.
One last note: "Friend" Request are for models who want to work with us. If you send one, we will expect that you are interested in shooting anything that is on this port. If you do not want to shoot with us, please don't send a request. As of now, we will only accept request from Models who have sent messages inquiring about shoots...Not leaving a Tag or a Message will not qualify you to be our friend.
Cheers
Hardwood Images and Team
TRAVEL NOTICE:
-----------------------------
2017- Sept
Las Vegas, NV
Kayenta, UT
Page,AZ
2017- December
Las Vegas
2018
Sydney, Australia
Havana, CUBA
Castries, St. Lucia
Miami, Florida
New Orleans, Louisiana
***Please Message me
privately if you are wanting
to shoot with me***
-----------------------------
Here's a sample from one of my shoots!
Miss Amanda Lee- MM#132424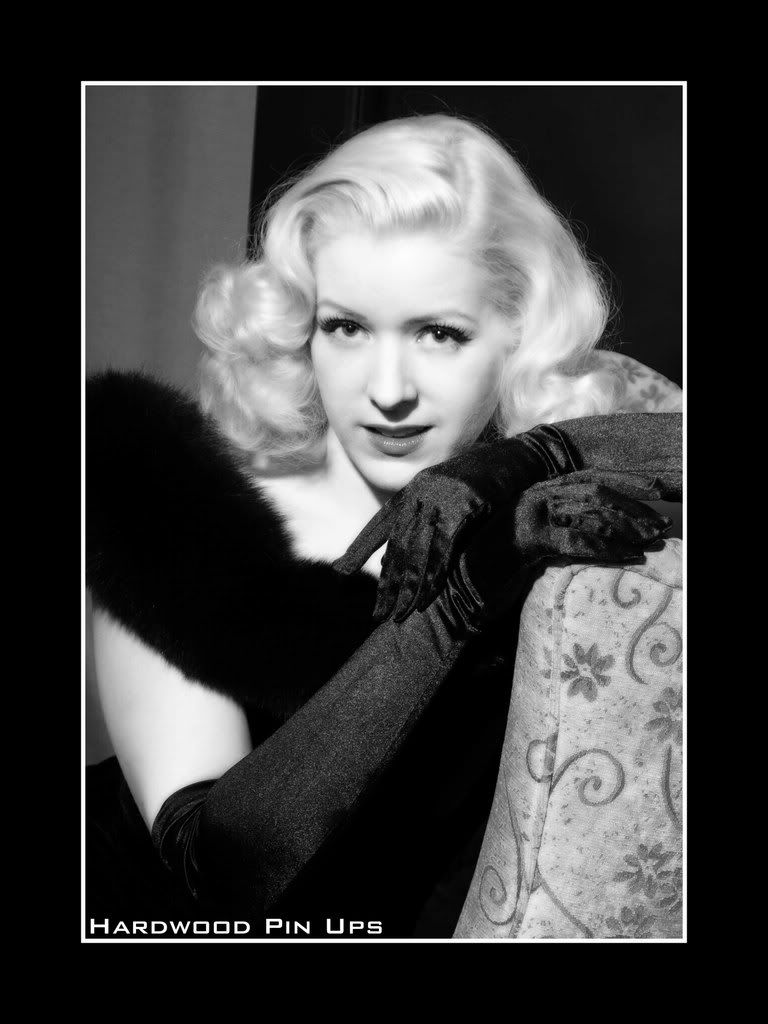 Verified Credits (3)
Worked with Hardwood Images? Share your experience and become verified!
Add Credits
"Organized, accommodating and throughly enjoyable! Can't wait to shoot again. :)" Read less
See Less
See All Verified Credits (3)
Credit Notes
Models (March 30th 2009 - Stopped adding to the list)
Cha Cha Velour------------------------Mayhem #329102 X6
Corvetta Curves-----------------------Mayhem #491731 X4
Leanne Carole Taylor------------------ Mayhem #484257 X4
Alexandra7773-------------------------Mayhem #1051561 X3
Vi Vacious------------------------------Mayhem #709848 X3
Amber Dare----------------------------Mayhem #497443 X3
Miss Mandy Candy--------------------Mayhem #1113364 X2
Christie Lee M--------------------------Mayhem #1148961 X2
Fallen Angel525------------------------Mayhem #7482 X2
EveM-----------------------------------Mayhem #668730 X2
Ms Someone---------------------------Mayhem #1109978 X2
Lieara----------------------------------Mayhem #835403 X2
Samantha Hobbs-----------------------Mayhem #813868 X2
Razberry Warrior----------------------Mayhem #1019181 X2
Jennifer Benoit-------------------------Mayhem #580517 X2
Velvet Steele--------------------------Mayhem #593507 X2
Miss Sneaky Kiki----------------------Mayhem #368269 X2
Tori Rebecca---------------------------Mayhem #646427 X2
Doris May Day-------------------------Mayhem #591942 X2
The Fetish Fairy------------------------Mayhem #655910 X2
Daizee Balcum-------------------------Mayhem #315733 X2
Imocoobai------------------------------Mayhem #506995 X2
VaVa Vunderbust----------------------Mayhem #595771 X2
Yuliya Kate ---------------------------Mayhem #124057 X2
Jin N Tonic------------------------------Mayhem #
SunShineRose-------------------------Mayhem #1063843
Amanda Lowe-------------------------Mayhem #1155426
Theresa PR----------------------------Mayhem #1170589
KristinBryson--------------------------Mayhem #1061376
Kat Speyer-----------------------------Mayhem #1133880
Schatzi Baby---------------------------Mayhem #1086142
Bettina Ray----------------------------Mayhem #528487
Dani Boyer-----------------------------Mayhem #556376
Miss Amanda Lee----------------------Mayhem #132424
Chelsea Corruption--------------------Mayhem #1058282
Esoterick-------------------------------Mayhem #739571
Lynn Norwood-------------------------Mayhem #1000083
Becci Asher----------------------------Mayhem #898325
Zebra Girl -----------------------------Mayhem #574622
NaiaVegas-----------------------------Mayhem #843401
Lance Piercy---------------------------Mayhem #643695
CharlieCH------------------------------Mayhem #862009
Kaitlinn Marie--------------------------Mayhem #1047758
Maria Chliakhovskaia-----------------Mayhem #861267
Tamarashot----------------------------Mayhem #424452
Shane_Roberts------------------------Mayhem #1064815
Elizabeth McElveen--------------------Mayhem #1011835
Shotgun Shaynin ----------------------Mayhem #377752
Taryn_Maria---------------------------Mayhem #712776
Terms of Condition--------------------Mayhem #699415
laura lee c-----------------------------Mayhem #776288
Gish Loves-----------------------------Mayhem #641136
Julierose-------------------------------Mayhem #91413
Pam M----------------------------------Mayhem #645617
Miss Apple Lee-------------------------Mayhem #358843
Crystal Doughtie-----------------------Mayhem #531546
Layla Rul-------------------------------Mayhem #808152
Mindee Rhodes-------------------------Mayhem #697948
Foxy Blue------------------------------Mayhem #71259
Belle Bombshell------------------------Mayhem #336004
Nikol Beckwith-------------------------Mayhem #668788
Kelsey Marie---------------------------Mayhem #436829
Danielle Sunley-------------------------Mayhem #754831
Holli Hills------------------------------Mayhem #704262
Luci Yates------------------------------Mayhem #789999
Kristina Noir---------------------------Mayhem #15852
Julianne Melissa------------------------Mayhem #712995
JennaJaydaJ----------------------------Mayhem #492178
Aaron Pettman-------------------------Mayhem #750963
tristesse--------------------------------Mayhem #1000338

MUA and Stylists

Amie Payne ----------------------------Mayhem #337872 X3
Theprettyparlour------------------------Mayhem #746603
Make Up By Alyx------------------------Mayhem #1017638

Here are my list of models I have shot on TFP for the List:
2009-01-10 Rebecca Asher
2009-01-27 Razberry Warrior
2009-02-08 Aaron Pettman
2009-02-13 Cylvana
2009-03-17 Miss Mandy Candy
2009-03-19 Chelsea Corruption
2009-03-30 Alexandra7773

2010 ...........Return of the List!!!!!!!!!!!!!!
2010-02-26 Sarah Bunnie
2010-03-18 Claire Callaghan
2010-04-09 Miss B Havin
2010-05-06 Charity Barber
2010-05-07 Miss Miranda Glamour
2010-06-13 Chevvy
2010-06-15 Celeste N
2010-06-16 Sierras_