Details
Last Activity:
Nov 05, 2020
Experience:
Very Experienced
Compensation:
Depends on Assignment
See Less
Friends (1141)
Lists (14)
Amazing Hawaii shots
0 Photos
Awesome beauty shots
8 Photos
awesome bodies I hope to have someday
1 Photos
Crystal Gregg's list of killer photos
24 Photos
great expressions
4 Photos
great sports shots
0 Photos
Make Up by me, CG
7 Photos
Very cool concept
0 Photos
See Less
About Me
*** Please know that I am not interested in nudes. Didn't realize I needed to state that but now I know ***
*Miss Oregon International 2011-2012*
I am a part time College Student and work 2 part time jobs.
ALL images are copyright protected and may not be copied, modified or used in part or whole without expressed written consent.
I am signed with Ryan Artists, Portland, OR. I have freelance option.
I have taken classes in TV1, 3 years of Drama class in High School, and 3 yrs of Runway including training by Chris Cone of Portland Fashion Week. I have taken a 2 day makeup class with Kristin Arnett. I have been represented by Wilhelmina-MTG agency and Merrick Talent. I am currently filming with Leveage, many episodes now over the past 3 years and in the NBC made for tv movie "In my shoes".
You can also find me on
http://www.modelingavenue.com/CrystalGregg
**Pic of the day winner 8-13-08** Thanks Pete =]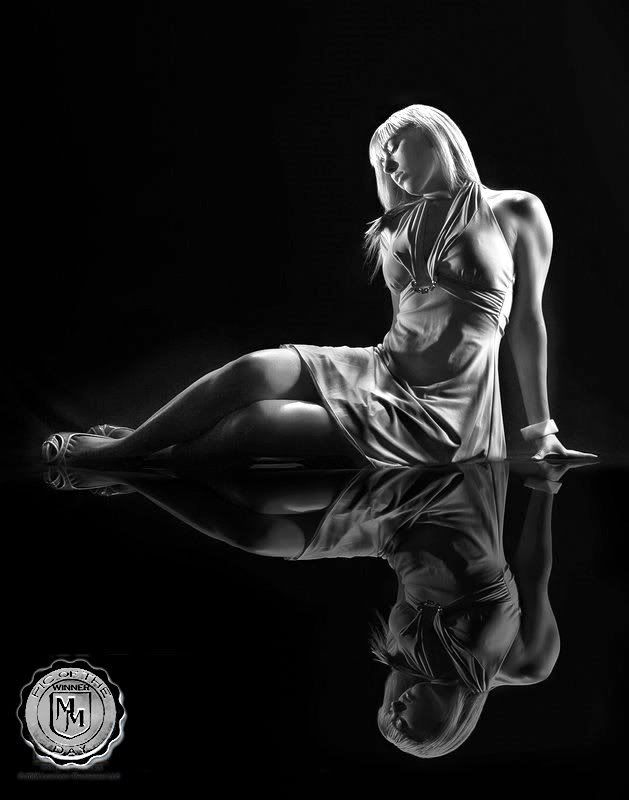 Verified Credits (0)
Worked with Crystal Gregg? Share your experience and become verified!
Add Credits
Credit Notes
Designer Shoot for Cave Clothing
Margaux, Inc.
Fashion Show-Nicole Shops Portland - OR Seafood & Wine Festival for Cave Clothing
"That's So Haute" Fashion show 2008
"Rock the Runways" fashion show 2008
"Explode La Mode" Independant Designer fashion show 2008
NW Women's Show - fashion show for Go Red for Women (Anthropologie, Aries Apparel, Cache and Meringue Boutique)
Alec Martinez fashion show 2009
Explode La Mode 2009
Rock the Runway 4.0 2009
Several designers shoots planned for 2009
"Explode La Mode" Independant Designer fashion show 2009
Spokesmodel for the Portland Poker Championships 2009
Scruples hair show, PDX
Seattle designer shoot for SPA
Taylor Made Minerals Shoot
Judge for the National America Miss Pageant in Washington
LIFT calendar shoot for Kateybug photography from Florida
MIKE fashion show
2010 Miss Teen Oregon International - 1st runner up
Extra for the show "Leverage", 2 episodes so far
Extra for NBC made for TV movie "In my shoes"
Rock the Runway 5.0
Lady Gaga preconcert Fashion Show
Photographers I have worked with:
Ashlee Murr #97677 (3X)
Christopher Murr #355565 (2X)
ENKO Photo (2X) #146301
DJ Meier #323546
Inner Beauty Photo #272309
SPA Seattle Photo Assoc #656210 (2X)
Lawrence Grant #396423 (2X)
SK Ralston #773400 (2X)
Cave Canem #729432
Allklier #756943
Florian Barca #836629
Jan Klier
Lucent Productions (2x)#154152
Evan Moodie Photography #611896
Matthew Mitchell Photo #154226 -
http://www.matthewmitchellphoto.com
Lani K Photography (3X) #92373
Pete of Study In Light (4X) #193517 -
http://www.flickr.com/photos/studyinlight
Leannas Reflections (3X) #351629
Studio AM #97677
Intelligent Design (Christopher Murr) #355565
Lifelight Photography - #512210 -
http://www.lifelightphoto.net
MCH Photography -
http://www.myspace.com/mchphotography
J & B Childress Portrait Art -
http://www.jandbchildress.com
Adrian Adel Photography #359939 -
http://www.adrianadelphotography.com
MA Photography (3X) - #110280
SA Martin Photography (2X) - #625201
Stereoblind (2X)- #488864
Boyd Photography Portland (2X) - #532074
Classic Rock Photos (2x)- #250740
Mister Graves - #666584
Mother Ghost - #84437
Dudley Watson - #1950
Ankeny Street - #368351
FAS Studios (2X) - #184549
Scott W Photography (2X) - #115569
EyeCatchers USA - #228583
Dan Sisk Photography - #399115 siskphotography.com
Michael Zaugg Photography - #180452 -
http://www.michaelzaugg.com
Greg Pascarelli #387827 (2X)
Max M Studio #601009
Digital Dimensions #366
NW Prophotos #11665
Pennys Photography #339035
Julian Michaels Images #483218
Charles Prince #614244
Jazer McFarland #850604
Hal Harrison Photography #1000259
Ian Bondi Photography #825456
Exposure Bits #416411
Neil vN #793678
AN Photographer #844097
Kateybug Photography #383378
Sabrina Cayne #1037317
Silvertown Photography #1134200
Corey Bennette Photography
Shan Applegate Photography
Pete Springer #554465
http://www.petespringer.com
(highly recomended)
Cully Wright
503creative #892432
http://www.503creative.com
MUA's/Stylists I have worked with:
Kelly Cherry - #535413
Ashlee Murr - #466639
Sheila Birashk - #558056 (2X)
Aimee J'Adore Makeup - #592683 & #668582 (4X)
Madi #417889 -
http://www.madimakeuphair.blogspot.com
(3X)
Lani K #92373 -
http://www.lanikphotography.com
Leanonsidhe Reminiscent #197269 (2X)
The March Hare #674587
Platform Artist Society #510128
Abibat Durosimi #349645 (2X)
Mannaquin Lux #
Karen Cleveland #2891
Sabrina Cayne (4X) #334131
Blush Premier #100024
Shyn of Freakishly Beautiful #266325
Kim Donohue (MANY) #741092
Jessica Belknap #1043387
******SCHEDULE******
***2009***
Jan 27th - Sign with Merrick Talent
Jan 31st - Portland Zoo shoot w/ Lucent Photography
Feb 6th - appearance on AM NW television show - Go red for Women
Feb 15th - fitting for Alec Martinez fundraiser fashion show
Feb 20th - Lisa Garza MUA service
Feb 21st - Pageant workshop
Feb 22nd - Chinese classical gardens speedshoot
Feb 28th - Alec Martinez fundraiser fashion show
Mar 9th - Heart Ball training 6 pm
Mar 14th - 2009 Heart Ball
Mar 23rd - Cast meeting for "The Tunnel" 7 pm
Mar 27th and 28th - Miss Teen Oregon International 2009 pageant
Apr 4th & 5th - filming of "The Tunnel" all day
Apr 18th and 19th - Seattle Photo Associates
May 17th - Inner Beauty with Aimee
May 24th - Ashlee Murr - noon
May 24th - ENKO photo - 3 pm
June 6th - Ashlee Murr - noon
June 13th - Explode La Mode 3
June 21st - Rock the Runway boot camp - all day
June 27th - Designer gown shoot at SPA - 2 pm
June 28th - Spokesmodel for the Spokesmodel for the Portland Poker Championships 2009
July 5th - Paradise Photography - 1 pm
July 5th - Rose City Photography - 5 pm
July 12th - Rock the Runway bootcamp - all day
July 9th - 18th -25th ON VACATION
Aug 8th - Rock the Runway 4.0 pre party @ Barracuda
Aug 15th - Rock the Runway 4.0 - 8 pm
Aug 19th - Ian Bondi Photography - sunset
Aug 22nd - Leannas Reflections
Sep 1st - Neil vN #793678
Sep 4th and 5th - Judging the National American Miss Pageant
Sep 6th - Exposure Bits - Seattle
Sep 6th - anphotographer - Seattle
Sep 10th and 11th - Kateybug photography w/ Kim Donohue for styling
Sep 20th - Scruples hair show, PDX
Sep 26th - ENKO Photography - 3 pm
Sep 27th - Sabrina Cayne 1 pm
Oct 31st - NW Womens Show/Go Red for Women Fashion Show 2 pm
Dec 14th - Paul at Blue Chair Salon
Dec 19th - Craig Allen 10-1
***2010***
Feb 21st - Pete Springer - noon
Mar 13th - MIKE Fashion Show
March 17th thru March 30th, 2010 will be in Maui*****
Mar 24th - Todd Mizomi - Maui, Hawaii
Apr 10th - Oregon International Pageant - 1st runner up =]
Apr 22nd - Evan Moodie, estate shoot
May 2nd thru 10th - filming for Leverage and In My Shoes, a NBC made for tv movie
May 2010 - Signed with Ryan Artists
Jun 16th - Evan Moodie
Jul 26th - Cully Wright
Aug 14th - Rock the Runway
Aug 19th - Lady GAGA pre concert show
Sept 12th - 503 creative
Sept 23rd - Awarded the title of Miss Oregon International 2011-2012
Sept 29th - Eye Catchers
Oct 2nd & 3rd - Portland Bridal Show at the Portland Convention Center
Oct 9th - Brides for Breast Cancer Show
Oct 10th - Womens Show at the Portland Convention Center
Oct 10th - Noa Noa Designer Show at Narcaisse In Portland Oregon
Oct 26th - Lavanda shoot
Note:
Honestly, it has gotten so crazy I cannot keep up this calendar. Please contact me for availability. Thank you