Details
Last Activity:
May 23, 2011
Compensation:
Depends on Assignment
See Less
Friends (709)
About Me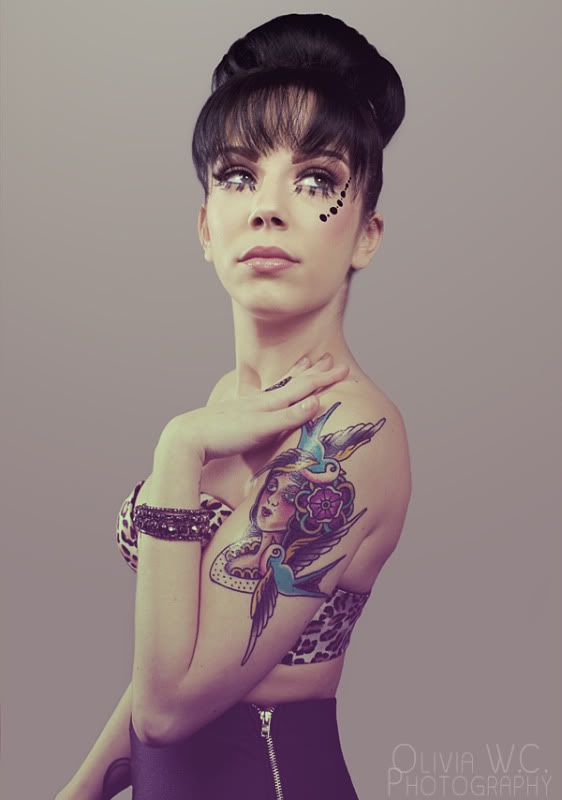 I am COMPLETELY revamping my portfolio, so any TFP projects, please contact me for further details & lets make some magic!
I absoluetly LOVE makeup. I eat, sleep, & breathe it!
"It was love at first blush"
C O N T A C T Information
http://www.facebook.com/dollhouseartistry
http://www.modelmayhem.com/ccdanzy
[email protected]
267.979.9047
C.Carinn
x0xo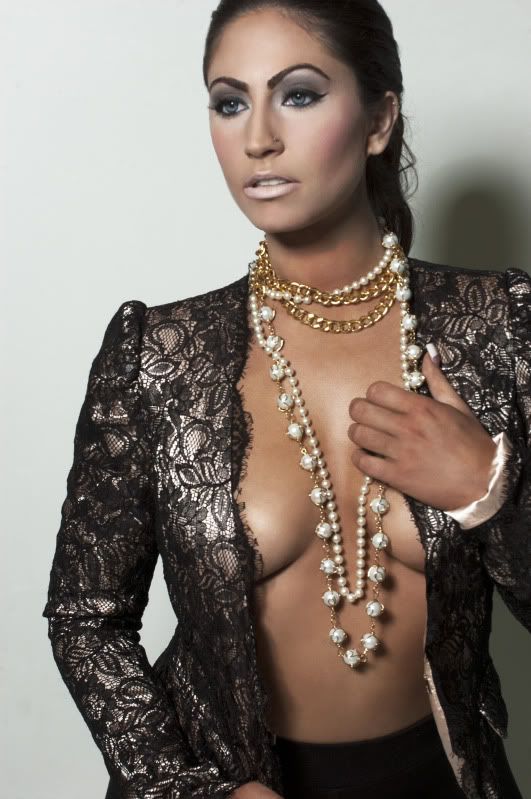 TFP Policy
-
PAID
work comes first! I have a family & bills to pay:)
-
I am constantly looking to update my portfolio, but I limit myself to
4 TFP
slots each month.
-
My TFP is only
1
look per model! Please dont try and take advantage of the situation by trying to get me do do more than 1 look. ! Unless, its a project that I am working on. If it is TFP & you get your first look & willing to pay for another look, I will only charge you $25.00 for
EACH
additional look.
-
When contacting me about TFP, please include
:Photographer
:Model (s)
:Theme/ Idea/ Concept
:Date, Time, Etc. .
If the photographer is good and the model is good
AND
the Idea is good, then
"Lets Make Magic!!"
-
You must bring your own foundation & Eyelashes. . .After all, I am doing you a favor!
-
For TFP projects, I charge $40, That is for products use, and gas.
any other questions, PLEASE ask!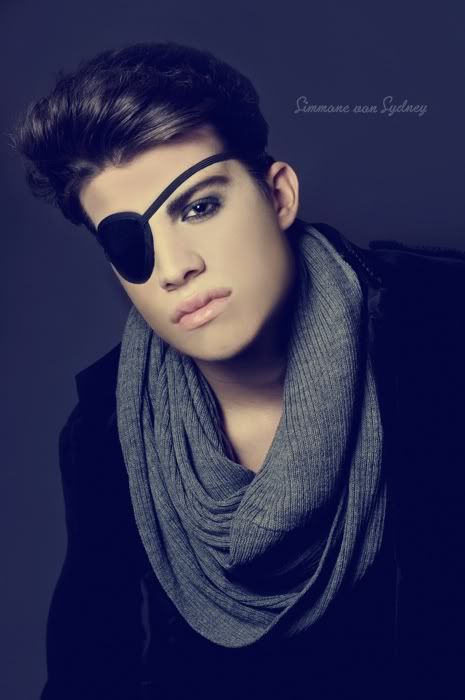 Keep In Mind. . .
-
I am a Mommy & Makeup Artist
FULLTIME
. .Anything that takes me away from my boys,
MUST
be worth my time. Please keep that in mind.
-
If you would like to know my prices, please contact me and I will be more than willing to send you a price list. . .
-
I do charge a
"TRAVEL FEE"
. . .There is an option to come to me, but if you need me to come to you, yes, a fee applies!
any other questions, PLEASE ask!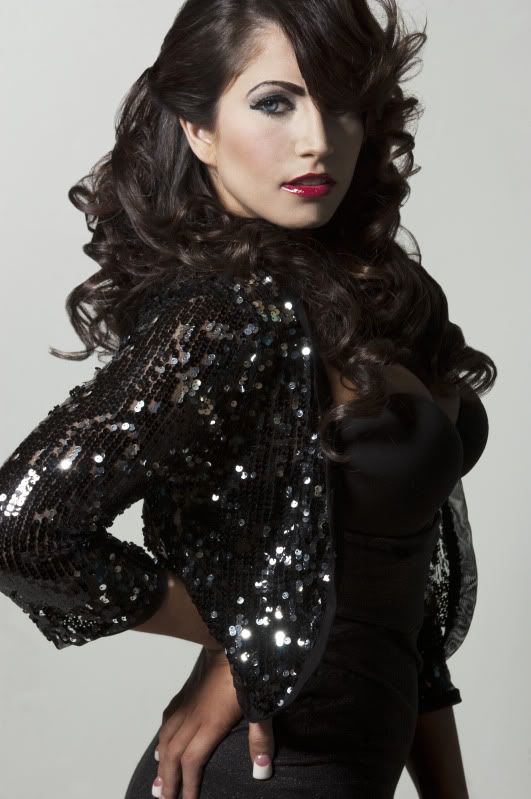 Cancel/ No Shows/ No Calls
-
If something comes up, (as they sometimes will), I just ask that I get a
COURTESY
call from you...A phone call, a message via model mayhem/facebook, a text message. Something to let me know so if I have to make last mintute changes, I can do so accordinly...If you dont do this, and just leave me hanging,
I WILL NEVER WORK WITH YOU AGAIN!
Period
.
any other questions, PLEASE ask!
Thanks loves
x0xo
Verified Credits (0)
Worked with C Carinn MUA? Share your experience and become verified!
Add Credits
Credit Notes
Photographer
ELizBiz Photography-
http://www.modelmayhem.com/ekreitschmannphoto
Kwane Kwa-
http://kofineama.tumblr.com
Kamile Kuntz-
http://logochaos.carbonmade.com
Anthony Winters-
http://www.awintersfoto.com
http://www.modelmayhem.com/intouchpromos
Dave Justo-
http://www.modelmayhem.com/davejusto
Simmone Von Sydney-
http://www.simmonevonsydney.com
JosephBalestra-
http://www.modelmayhem.com/JosephBalestra
Steph Warrington-
http://www.modelmayhem.com/1228329
Risqe' Factor (Chad)
http://www.risqe-factor.com
Derek Chan-
http://www.modelmayhem.com/derekchan
Terry Lewis-
http://www.terrylewisphotos.com
Ronald Gray-
http://www.ronaldgray.com
http://www.modelmayhem.com/RONALDGRAY
Jim Cottinigham-
http://www.jimcottingham.com
Stanely Morgan-
http://www.iunderstan.com
Aaron Stallworth-
http://www.aarondstallworthphotography.com
Michael Knight-
http://www.mknight-photography.com
Gregory Maxx-
http://www.gregorymaxx.com
Aharon Delacruz-
http://www.delacruzdigital.com
Ivan Hicks-
http://www.modelmayhem.com/ivanhicksphotography
Grizzly Photography-
http://www.modelmayhem.com/53288
Libby Cady-
http://www.modelmayhem.com/libbiice3
Tiffany De LaPaz-
http://www.modelmayhem.com/TRosePhotography
Rosemary Taglialatela-
http://www.modelmayhem.com/rosemary
Rex Maverick-
http://www.modelmayhem.com/rexmaverick
Wes Adam-
http://www.adamsglamour.com
http://www.modelmayhem.com/wesadam
Angela Piccinin-
http://www.angelapiccinin.com
http://www.modelmayhem.com/angelapiccinin
Anthony James-
http://www.modelmayhem.com/AnthonyJamesPhotography
Ron Moreland-
http://www.modelmayhem.com/digitaleye
Alexandria-
http://www.ansnapshots.com
http://www.modelmayhem.com/snapshotsphotography
Everlasting Photography-
http://www.modelmayhem.com/533115
Models
Key-
http://www.modelmayhem.com/KEY
Vika Noxx-
http://www.modelmayhem.com/Ludovika
Nikki St. James-
http://www.modelmayhem.com/nikkistjames
Rhiannon Janae
Ashley Marconi-
http://www.modelmayhem.com/ashleymarconi
BeBe Blue
GoGo Morrow
Paul Brown-
http://www.modelmayhem.com/1220132
Aja D'Von Scott-
http://www.myspace.com/zuri_unique
Madison Hopkins
Vanessa Banks-
http://www.modelmayhem.com/1443051
Misha Michelle
Andrew Callahan
Tracy DiMarco-
http://twitter.com/tracy_dimarco
Yosefa-
http://www.modelmayhem.com/1470393
Hattie Watson-
http://www.modelmayhem.com/thewatson
Tina Burnat-
http://www.modelmayhem.com/tinaburnat
Jessica Jewel-
http://www.modelmayhem.com/JessicaJewel18
Jazzmin Jolly-
http://www.modelmayhem.com/JazzminJolly
Nila D-
http://www.facebook.com/MelindaSon
Jessica Genocide-
http://www.modelmayhem.com/jessicaxgenocide
Joann Barbarino-
http://www.wix.com/jbarbarino1/modeling
Shinequa Bennett-
http://www.facebook.com/ShineAboveDemStarz
Eliza Marie-
http://www.modelmayhem.com/emaria
John Leon-
http://www.modelmayhem.com/johnleon
Donald Letts-
http://www.modelmayhem.com/donaldletts
Jennifer Merritt-
http://www.modelmayhem.com/JenniferMerritt
Brittant Bauer-
http://www.modelmayhem.com/skylapa
Morgan-
http://www.modelmayhem.com/rainbowraf
Daphne Ng-
http://www.modelmayhem.com/daphpunk
Casey Taylor-
http://www.modelmayhem.com/1521290
Emilia Janczak-
http://www.modelmayhem.com/Emlia1
Brande Janae-
http://www.modelmayhem.com/brandijanay
Lucy E-
http://www.modelmayhem.com/1212257
Felicia Francis-
http://www.modelmayhem.com/islandbeauty23
Kristin Jeannine-
http://www.modelmayhem.com/posh531
Diana Ling-
http://www.facebook.com/dianachristina88
Jae Katrelle
Tyneshia Lockett
Debbie
Monica Kent
Karina Nenko
Katarzyna Alicia Kucko
Krissy Jude
Colleen Marie
Tahise Moore
Diana Padre'
Bonita Dewitt
Designers
Wayne Gentner-
http://www.modelmayhem.com/waynegentner
Anthony Morris
Ifeoma Wiggans-
http://www.facebook.com/ifeoma.l.wiggan
Brittany DeShields-
http://honeybfashion.blogspot.com/
ChaCha N'Kole-
http://www.chachankole.com
RM67-
http://www.modelmayhem.com/ILUVRM67
Happy Couture-
http://www.facebook.com/1260374721
Suede Square Clothing-
http://www.facebook.com/SuedeSquareclothingco
Denae Patterson-
http://www.modelmayhem.com/DenaeP
Carla B Fashions-
http://www.modelmayhem.com/carlaB
Hair Stylist
Pamela Brison
Kalieb Bey-
http://www.facebook.com/kalieb.bey
Bethany Bell-
http://www.modelmayhem.com/bethanylbell
Jenelle Laws-
http://allaboutyouhhc.ning.com
Terri Alexander
Rasheeda Latimore