Details
Last Activity:
Aug 10, 2016
Experience:
Very Experienced
Compensation:
Depends on Assignment
See Less
Friends (1241)
Lists (38)
Cannibalized - Amazing makeup!
1 Photos
Cannibalized - I LOVE these images
51 Photos
cannibalized photos for better or worse
32 Photos
Cannibalized wants to shoot you
21 Photos
stunning designers
5 Photos
See Less
About Me
If you are the spouse or immediate family of Cannibalized and would like to have this profile hidden from view, please contact us and we will honor that request
[email protected]
I am currently located in south central KENTUCKY - USA
I am willing to travel anywhere.
I hardly ever check MM. If you want to get in touch, do so on facebook.
http://www.facebook.com/cannibalized/
Can my work be more normal? Yes. I can show you examples. I won't do this TF though, more for headshots and new models.
I am itching to travel so I am looking for some paid shoots, I'm very reasonable and willing to negotiate! Also willing to roadtrip with other photographers/models, as I do not currently have a car. (replacement car coming soon)
I am also looking to get back to exploring my dark side, and I know some of you would like a photo or two in that style.
I alsoooo "model" OCCASIONALLY, this is not to say I am good at it.
I will use MM for only art, or paid shoots if you want to shoot with me.
(sorry, i have to work too)
Please inquire about my rates. Shoots can also include a hair/mua for an extra fee. I am flexible, especially for those who travel and trust me, I know how expensive that is.
**looking for designers and stylists to work with, collaborators and artists of all kinds.
Zivity sets, sure, but they take forever to edit so i'd need some compensation. Afterall, all I get is 20 cents per vote.:
http://www.zivity.com/users/cannibalized
Myself and Asphyxia photo by Matt # 834420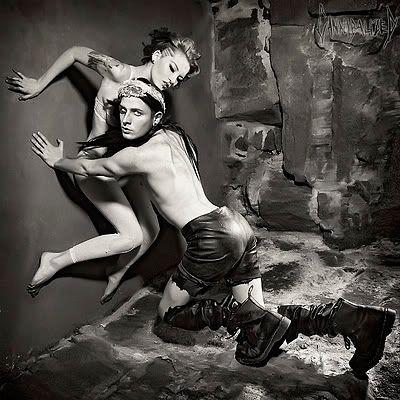 Myself and William Zanni II shot my Nikk Noir
If we are planning something please keep good contact with PM's, I have no memory whatsoever. It's not you, I'm not ignoring you.
Unless otherwise stated make-up and hair were done by my amazing models.
I tend to not check MM as much as I should so add my FB Photo site to keep in touch:
http://www.facebook.com/Cannibalized/
http://twitter.com/cannibalized/
Devan the Impaler:
"There are few people who can create images as evocative and exhilarating as Cannibalized. To work with an artist like her has been an amazing opportunity. Her photographs are an invaluable part of my portfolio that only she can provide. I highly recommend working with her, it will only benefit you."
And also she gives great blowies. BAMF. (she was kidding about the last part.. or was she?!)
Michael Wardlow
Aperture X Photography
"The easiest thing to say is that May Machin is a gifted photographer, artist, and human being. What strikes me most about her, however, is how she sees the world and how she captures its images. And that's what sets her apart...she doesn't just capture "the shot" she captures the experience."
Verified Credits (1)
Worked with Cannibalized? Share your experience and become verified!
Add Credits
"An amazing photographer who pushes the team's creativity to create jaw-dropping images." Read less
See Less
See All Verified Credits (1)
Credit Notes
Some Lovely MM Models I've shot;
I stopped listing, as I am not on this site often anymore.
Chesty Von Ellum #602416
Sarah Wintle #1444447
Mara Adriana #1388474
Kristina Flores #1268807
Saint Deviless #763535
Nickie Jean #600866
DeSalle #1188503
Serenity_ #513605
kat kalashnikov #474712
autopzzy #644586
liilii #642079
PXE #505070
raggedy annika #267606
alexis assault #471083
apnea # 7339
Jordan Supernavage # 1338212
Jagged Soul # 555072
Amiria Divine # 139104
Kess M # 609428
Jayne Riot # 251673
Sharon TK # 540375
Raquel Reed # 19274
Rachel Dashae # 98824
Devan the Impaler # 639210
Asphyxia # 558864
Sasha Lyrika # 707153
Forlorn Vampire # 612895
Metalia # 324642
Raelyn Mouse # 114261
-Lydia- # 477955
frostferocious #76276
sofija #316361
Sindy Kat #643203
Laney Bug #594571
Eric X #264865
Amy Leigh #247034
Amy Meredith #591002
Spooky Digital Girl #559920
Darla De Luna #123648
Nefertara #4877913
Prophet Sound (Photographer) #525902
Kelly Lynn Dempsey #224942
Rhea HT #344123
Zaidee #74623
Daphne Damage #434940
Suspended Doll #114517
Miss Demeanor #3417
Lexie Cide #26117
Brittney Rose #469525
...
Designer/Styling Antiseptic Fashion #326456
Mua/Hair/Styling Nikk Noir #580407
Mua/Hair LKMAKEUPYOURMIND #1064209
Mua/Hair MyBigHairDay #722058
Hair! #658041 for shoot with model #594571
...