Details
Last Activity:
Nov 07, 2019
Compensation:
Depends on Assignment
See Less
Friends (649)
Lists (6)
AmberTYang's list of killer photos
14 Photos
Asian models I adore
5 Photos
Beautiful Petite Models
10 Photos
Creative ideas I would love to do
18 Photos
Desire to work with
14 Photos
Hot mods in my state
7 Photos
See Less
About Me
I come from a beautiful heritage and culture. I'm pure 100 percent Hmong. I am not your tall 5'7 up girl and 100 lbs. I come petite with curves and **strongly believe beauty comes in all different shapes and size.** I've been told I bring back the Betty Boop and Marilyn Monroe image by many photographers. I've been modeling, acting, and dancing since I was 5 yrs old.
I take modeling very serious. I am open to new ideas and creativity. I am looking for new crazy, unique, and outstanding shoots to do. I have gone to extent trying to capture amazing shots. I love to try new things and ideas.
I am professional and have great references. I mostly available for paid assignments but if it's something new I can use in my port and we all can benefit from it I'm up for it.
I am go-go dancer, burlesque performer, entertainer, and work full-time. I try to fit my passion for modeling in my life. If interested I like to be notified or contacted at least 2 weeks early. I have reasonable rates and a model you can count on.
Chat w/me live on webcam soon
http://www.importmodelcams.com
http://www.wix.com/msamberyang/denver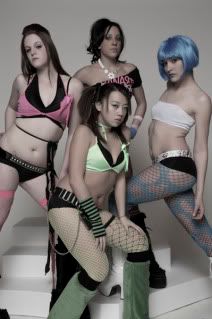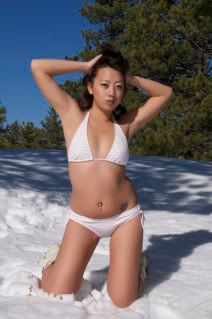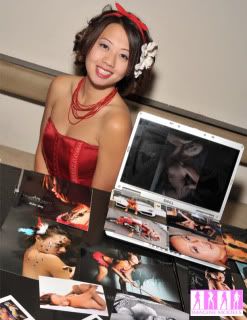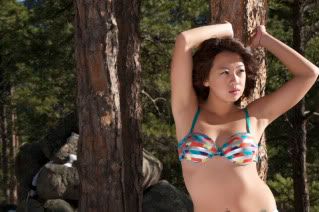 ((((((.......Calendar.........)))))))
******** I HAVE MY OWN SITE ***********
http://www.wix.com/msamberyang/denver
https://www.facebook.com/yangamber
Create your own visitor map!
Verified Credits (0)
Worked with Amber Yang? Share your experience and become verified!
Add Credits
Credit Notes
Websites/Modeling work:
-UVgirls.com-model rep for Denver 2009
-Onemodelplace.com/Thyang8
-GMGgirlz.com
-HINcity.com/ambery
-www.myspace.com/amber.yang
-www.importmodelcams.com
Promotional Work
-Gmgirlz Miss Nov. 2013- present
-GMG girlz Miss Feb. 2011 promo model - 1/2011
-Body painted models/hotties Rex Lounge x2 2/2010-5/2010
-Imagine Model and e-nnovation 5th annual expo SFran 3/2010
-Find Your Cause Miss April Calendar 2010
-Find Your Cause Model and Spokesmodel- 2009 present
-2 Wheeler Customs promomodel 2009-present
-Hospada Promo model 2009
-Metromix Calendar girl 2009
-Dawn Rachel's Talent promotional model 2009
-MMA Booth girl promotion work- 2009
-Foxxy Lingerie Football player-2008
-Hospada Bar&Grill 3rd annual carshow 2009
-Rize and Shine Car show 2009
-Cartoys Bikini Contest winner 2009/2010 X2
-CO 31st Motorcycle Show&Swap 2009
-Colorado Golden Cruise carshow 2009
-KPBI
[email protected]
2008
-Foxxy and Brighton Bar bikini contestant 2009
-Crazy Monkey Make your own Bikini 2008
-Floodstage Bar 1st annual bikini contest 2008
Magazines/Catalogs
-Denver Post Colorado Entertainment face on wall The Curtis Hotel Jun 2010
-The Sexy Side Of Colorado Mag 2009 (1st cover model)
-Sears Catalog for girl apperal- 2003
-Hmong History Brochure cover Denver Musume- 2001
Fashion Runway
-Kevin Larson's Liquid Fashion 6/2012
-Splash Enterprise Fashion
[email protected]
Ice 2010
-Gemini Productions Fashion
[email protected]
Loft 2009 (2)
-Niether and Family Affair fashion
[email protected]
Theorie 2009
Dancing/GOGO/burlesque
-Hot Import Night San Jose gogo dancer Jun 2013
-Alley Cat Kevin Larson presents Burlesque/gogo performer 2012
-Kevin Larson Presents Victorian Fetish Ball- Burlesque performer 2012
-Burlesque performance Denver Pride Festival 2011-mainstage show
-Studio Thrive Denver Choregrapher/Teacher Burlesque intro May-Aug 2011
-The BigBad Wolf Cassleman's Venue May 2011 Burlesque coordinator/performer
-Club Beta gogo dancer 2011
-Club Sutra San Fran Glam Nights head dancer- 2011
-TOys For TotS Dec. 2010 Gogo
-Tantra 5th Anniversary 2010 Gogo performer
-Cervantes Dub Show Aug. 2010 Gogo
-AfterShock Ent. dancer 2010
-Juniors - captain go-go leader/entertainer- 2010 present
-Ultra Sheer Club gogo girl- present 2009***
-Pure Nightlife Club gogo/hostess 2009
Commercials/Acting/Radio
-Imagine Model 5th annaul expo- 3/2010
-Channel 7 News Summer Icecream DairyQueen- 2004
-Hmong Radio News 2008
Photoshoot Workshops
-Curtis Hotel Denver Graff/Model show 2010
-North Denver Studios Open House 1/2010
-Liquid Shadow Natural lightings RedRocks 5/2010
Photographers worked with:
GMG Girlz
http://www.gmggirlz.com
Seetwist Production #733276
4DD #712440
Shawn Portwood (#1556209 recommend)
Shinobi Art Photograghy (#582975 recommend x2)
Sunflower Studios LLC (#1244441 X2)
Arns Photography (#510031 highly recommended)
Captured Photography (#865680)
WYO Graphics ( #792680)
Khu Stefferison (#862992)
Akio James (# favorite & recommended)
RJ Young (#871196 great photographer hi recommended x3)
Liquid Shadows (#386472 hi recommended x2)
Illusive Dreams (#125369 recommended)
Fates Fotography (#1007417 very creative recommended x2)
Tempted Images (#249455)
Tom Cook Photography (#1175642 recommended)
MostHarmlessPhotography (#)
Gamstro Photography(#)
Silent.Butterfly (#787472)
MUA's/Body Painters/Others:
Seetwist Production (#733276 body painter)
David or Quake (body painter #891050)
Metamorphosis MUA (#1518674 recommended)
Midian (MUA Mayhem #3404)
** all of you great MUA if I forgot to give u rec you guys rock ***