Details
Last Activity:
Jul 01, 2021
Compensation:
Paid Assignments Only
See Less
Friends (1460)
Lists (10)
DaY of tHe DEaD maKeUP eYe adoRE
3 Photos
EDiToRiaL NoiR PRojeCT ScouTiNG
4 Photos
gReaT conCePts foR pHoto shOOTing
55 Photos
imAgeS EyE finD iNspiRaTionaL
56 Photos
ModeLs eYe FinD iNspiRing n waNt 2 woRk wiTh
55 Photos
MoDeLs I HaVe worKeD wiTH anD hiGHLy RecoMMenD
14 Photos
MoTorcYcle PiNup PRojeCT ScouTiNG
14 Photos
mY faVoriTe PiNup iMageS
29 Photos
This Makes Me Want to Meet You
20 Photos
WisH eYe haD tHougHT of THaT
34 Photos
See Less
About Me
Shiva hosts Dynamic Beauty Workshops, an awesome fun SF Bay Area photography community with sessions exclusively dedicated to local or traveling photographers looking for content creation opportunities with amazing talent to produce evocative new images for your portfolio.
https://www.meetup.com/allshiva/
I have been a photographer for nearly two decades and now I am helping others learn & build their portfolios.
Please join the meetup group if you are interested and would like to stay current with event announcements. Also join our Facebook Group @
https://facebook.com/groups/allshiva
which is a discussion board for my workshop community.
* * * * *
I am a female photographer based in the San Francisco Bay Area with years of experience in various styles of photography. I am always determined about creating excellent imagery. I have been a serious shooter since 2003. My photography is a particular artistic style that I have cultivated and developed over many years. I do not like to rush the process of capturing great imagery. I do like to make people feel at ease and do not push people to be something they are not. In addition to working with models, I shoot many events, weddings, portfolio development, portraits, and do landscape & nature photography as well.
~ I love all aspects of photography! ~
My MM pictures are outdated, timeless but outdated, so be sure to visit my Instagram for my most recent work !W W W. A L L S H I V A .C O M ~
| FACEBOOK | INSTAGRAM | TWITTER | LINKEDIN | ~RECENT WORK~
~ My style is changing a bit ~
~BOOKINGS~
If you are looking for portfolio content or have a specific shoot concept you want to capture I would love to assist you in accomplishing your goals. Whether you are a looking for portraits or to become a model, a makeup artist or hair stylist, or clothing designer that needs to start or update your product imagery for marketing or web content, please email me at
[email protected]
to inquire about scheduling and details.
Session fees range from start at $300 to $800+ and up for half day to full day sessions.
Prices vary per booking depending on concept, production, styling, location, travel and retouching services. If we are shooting for your benefit please do not ask me for a trade. My rates are very reasonable and can be discussed. A non-refundable 30% deposit fee is required for scheduling advance sessions.
~MODELS~I work very well with models of all different levels of experience. All my models work within their comfort level!
I feel most models have always had a strong sense of confidence and trust in my work style turning out results. Having drive, a little creativity and an easy going attitude is mostly all that is needed to accomplish great results. I do prefer models who have some minor body to lighting awareness but I will always provide direction as well. Basically, I will be one of the most mellow photo shoots you will experience.
Most of the time I ask my models to handle their own makeup unless we plan for something else that is special through our email correspondence. Don't forget bring flat shoes for walking around in and heals for when we are shooting the photos. Yes I have had models not bring walking shoes before.
~ASSIGNMENT PHOTOGRAPHY~
In general I am 80% of the time always an on location photographer. My style preference is to be in a real environment, whether outdoors or indoors as white or black backdrops become very visually boring for me and lack the adventure and dynamic advantages to on location imagery. Yes I can shoot with you in a studio with advanced scheduling, I do have access to using a handful of industry associate studios around the Bay Area. On the other hand I am always looking for girls willing to help me with scouting new locations that we could possibly utilize to shoot. Talk with your friends, friends of friends and please let me know if you can offer any indoor or outdoor location recommendations. I love discovering odd/new places to have as a shoot location. Of course I am also capable of coming up with or networking my own shoot locations, but it is always nice when someone offers ideas for this too, because she might think of something or know of places I havn't thought of exploring yet. Collaboration always makes the process of shooting much more fun!
I am generally involved with ALL the styling work on my models
which are looks that are usually pulled together from what the model has on hand and what I have from my old wardrobe as well. This is represented in my portfolio, otherwise I always give credit so long as I know to who the designer is that credit should be given.
I do all my own Retouching and post-processing work
which means many additional hours goes into every photo shoot.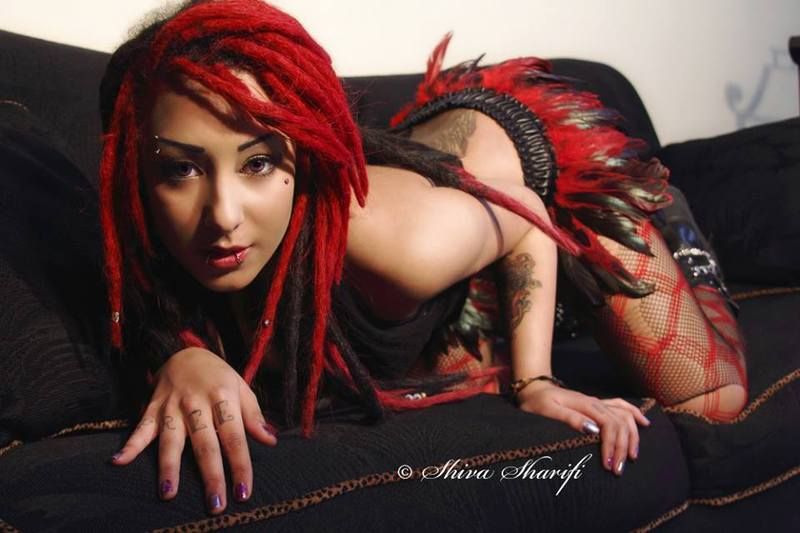 ~TFP ASSIGNMENTS~
I am becoming very selective about the models that I will take the time to TF. I base collaboration on experience level.
If I have made initial contact with you then I am likely offering a TF assignment because I think your look would create something amazing in front of my lens. Most models I have contacted have wanted to work with me as they view the quality of my work and assignment ideas as something that is worthwhile and would benefit their modeling portfolio.
I supply 4-6 retouched FULL resolution digital images as well as maybe 10-15 more extra unedited JPEG originals for you to review and keep depending on # of concepts, locations or outfits we shoot, etc. I believe in the mutual value of collaboration so I try supply to you just AS much AS I would expect to receive if I had been modeling. But what you will get is only what came out the best from our shoot session, I no longer supply everything that I do not wish images to be posted on social media that isn't fully representative of my artwork.
~Models asking me for pay~
Models get paid when I have paying clients and/or on rare occasions when a model is traveling and has a very professional book/look ~ I do not pay models when we are doing a collaboration session that we both use to our benefit ~ I have long standing professional relationships and rarely as an artist can pay model fees. I have found with models who are only concerned with your rate lack the efforts for artistic drive, and in this case then I will return to my circle of awesome friends who are more than willing AND waiting to play dress up or dress down with me. Good attitude can go a long ways with me if you are looking to become one of my regular models..
The largest full day photo shoot assignment that I have coordinated was 18 looks, 2 MUA's and 8 models both male and female. It was a great day, lets make things like this happen again!
~Thank you!
Shiva Sharifi
AllShiva Photography
W W W. A L L S H I V A .C O M ~
| FACEBOOK | INSTAGRAM | TWITTER | LINKEDIN |
In photography you really have to have a understanding for people. You have to be empathetic and capable of seeing into people to understand them sometimes in a way better than they understand themselves, because most of the time they are coming to you to be shown who they really are. ~ Shiva
11/19/13 Model Mayhem Picture of the Day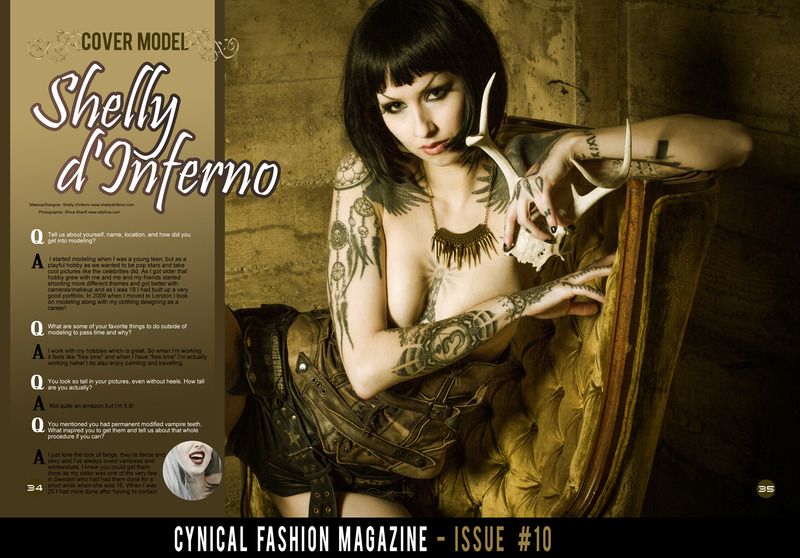 Verified Credits (14)
Worked with Shiva Sharifi? Share your experience and become verified!
Add Credits
"I had an excellent time working with Shiva at one of the workshops she hosted last August. Shiva is very communicative and attentive to detail and just a wonderful host. I appreciated her eagerness to make sure everyone was comfortable and she made time for plenty of breaks to warm up in the cold temperatures. She not only is a talented photographer but the fact but she was a model for many years herself adds to her expertise behind the lens. I would 100% recommend working with Shiva to anyone who has the opportunity." Read less
"I had a great time working with Shiva at one of her workshops. You never know what you'll get with a workshop, but I was thrilled with how Shiva organized hers, not only did she make sure the photographers were well behaved, she gave me ample time to take breaks during our pointe ballet portions, an area all to myself for getting changed into the next outfit, and gave me a ride to the BART afterwards. She's well organized and has beautiful ideas for the photographers to work with. I highly encourage everyone to take the opportunity to work with her at one of her workshops, both for photographers and models." Read less
"Shiva is a total powerhouse. She conducts herself with utmost professionalism and shows passion for her work. One of the things that I really appreciated about her was the ease of communication when discussing details for the workshop she hired me for. During the workshop, she was very attentive to my needs as a model, while also helping the photographers with various aspects of their creative process. She also hired me to model for her personally, and we had a blast exploring the natural wonders of the Northern California coast and taking foggy photos. I highly recommend Shiva to models as well as photographers looking for an awesome, well-organized photo workshop to attend." Read less
"Shiva was an incredible host for the group workshop I participated in. She made the experience feel much more professional and enjoyable than other group shoots that I've done. I would highly recommend that other models work with her, either one on one or in a group setting." Read less
"Shiva is a professional on all levels. Her history as both a model and photographer has made working with her so easy, smooth, and pleasant. Not only that, but she is excellent at facilitating a group shoot on behalf of the model and the photographers. She made sure we were all comfortable and had what we needed. You couldn't ask for more!" Read less
"Shiva was an absolute treat to work with. She was intuitive and guided my posing when necessary. Her ideas were fun to execute. You would love to work with her if given the opportunity. Would absolutely love to work with her again!" Read less
"Thank you Shiva for such a sweet comment ! I loved working with you and appreciate your professionalism as well !" Read less
"Shiva was awesome to work with! Very creative, professional, adventurous, and fun. I love the images we created and recommend working with her!" Read less
"Shiva is very talented and got some smoking hot images of me." Read less
See Less
See All Verified Credits (14)
Credit Notes
~ACKNOWLEDGEMENT~
I wish to give thanks to all the models that have worked with me. Your beauty, your time, your energy to inspire and create some amazing work.

Some of My Favorite Models, Photographers & Other Industry Associates.
The people on these lists are some of my favorite models, industry related artist, friends and connections I have made over the years....

Models :::
Alice Sin #1705
Apanduh #2390092
Ashes Monroe #1333
Bri Chronicles #2186567
Charlotte #3529782
Floofie #65089
Erin Lydia #155824
Geisha #137190
Ivy Red #692663
JEM #713507
Jenni Lee Cupcakes #410234
Jessi Jayne #1065073
Katharine Cane #1274578
Kumi #3707
Laura New #751285
Lindy Mei #232674
Liz Ashley #26159
Lux Lacheln #671776
Marlo Marquise #712342
Miss Elly Diamond #2347580
Miss Rockwell Devil #195637
Mzre Yuen #4011
Olivia Dantes #2033082
Natalya Bryant #21723
Nikoley #1299496
Romona Vaine #2647849
SaraLiz #23425
Sekaa # 3086048
Shelly D'Inferno #1566187
Sophie Nova #764254
Tiana Hunter #9675
Ulorin Vex #2178


Photographers & Other Associates :::
Brian Sullivan #7645
D.M. Gremlin #9546
Eddie Muller - NoirCity.com
Film Noir Foundation ~ NoirCity.com
Gerald Oar #5497
Joel Belmont #7582
Josh Coffman #634536
Phil Edelstein #2496
Owen Johnson - Studio Imago
Rafa #1312782
Shaun Alexander - ZoomonMe.com
Tyher #2593
Ward George #220503