Details
Last Activity:
Jan 24, 2013
Experience:
Very Experienced
Compensation:
Paid Assignments Only
See Less
Friends (1661)
Lists (7)
STELLAR HEADSHOTZ
17 Photos
JUST PLAIN CREATIVE SKILLZ!!!
16 Photos
REAL FASHION SHOTZ!
34 Photos
SERIOUS BEAUTY & GLAMOUR
39 Photos
EXTREME & HAWT POSEZ
29 Photos
SERIOUSLY ARTISTIC!
38 Photos
See Less
About Me
This one is now strictly a Stylist site!
~THE DESIGNER EMPORIUM~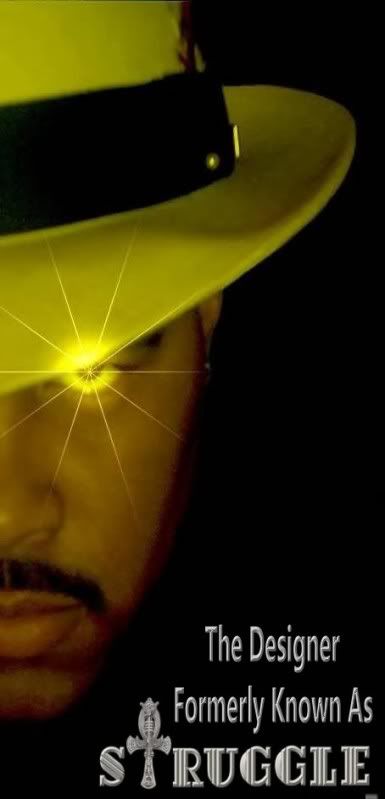 Past: Struggle Dezign Co. (circa, 2000 - 2008 A.D.)
Now the EVOLUTION: .......THE DEZIGNER FORMERLY KNOWN AS STRUGGLE(TM) (circa 2009 - ?).
Struggle Dezign Co. was a vision, a gift, if you will, for the world. We gave you what you wanted so that you would accept what we have to give.
For the past 25+ years we have manifested over 2000 distinguishing one-of-a-kind dezigns. I am known as "THE FASHIONER". A tailor/designer, jeweler, former model (many moons ago!), fashion show coordinator, consultant, personal shopper, stylists, visionary/photographer & graphic artist that uses the MEDITATE-VISUALIZE & MANIFEST (M-V-M) approach to dezign.
These travels have revealed to me my true essence and ultimate will.............to conquer the world in fashion entertainment.
We thank all who have supported STRUGGLE DEZIGN CO. for the past 10 years. We are evolving and entering a NEW era in Fashion.
"The Dezigner Emporium" & *The Green Runway(TM)*
This is the headquarters for Hott Designer Fashions & Creativity.
Here is where you can express yourself in "TRUE" style. True Swagger Gentlemen & Serious Heat Ladies.
There is no competition. Be COMPETENT in your abilities.
NOTHING IN LIFE COMES FREE. EVERYTHING HAS VALUE, ESPECIALLY MY TIME AND ENERGY.
-STRUGGLE.

ReDefining......
*TFP = TIME FOR PAY
-STRUGGLE.
*WRAP = YOU IN MY GARMENTS & FABRICz!
**WE DO NOT LOAN CLOTHES - PERIOD.

**COLLABORATIONS ONLY WITH THE BEST!!**
Wardrobe Stylists fees are as follows:
1000. Full day on set (8 - 10 hours)
500. Half day on set (4 hours)
250. Partial Day SPECIAL (3 HOURS)
WHEN WE ARE HIRED WE BRING: TOP DESIGNER CLOTHING (Style is up to you), JEWELRY, HATz/BELTz/SCARFz/ACCESSORIEz, FABRIC, ETC.
For Fashion Shows Contact:
[email protected]
FORMULA FOR SUCCESS WITH SHOTZ:
1) VISION VISION VISION! + 2) Great Photographer + 3) Hott Fashionz + 4) Great MUA & Hair Tech. + 5) Astounding Model + 6) Superb Location = BEST PHOTOGRAPHS AND SERIOUS RESPONSES/INQUIRIES!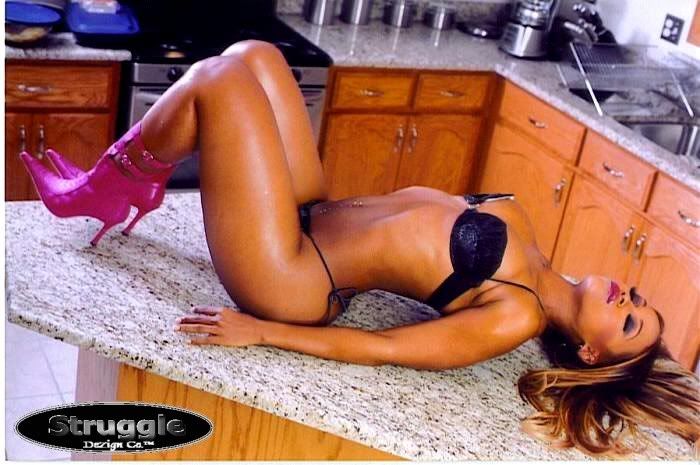 Lay beauty upon the alter and provide our offering to the world.
And Remember........
I am, The Fashion Advocate!
The Designer Formerly Known as STRUGGLE,
THE DESIGNER EMPORIUM - THE GREEN RUNWAY(TM)
(Formerly Struggle Dezign & Productionz Co.)
VISIONARY/PHOTOGRAPHER & GRAPHIC ARTIST
Tim Rich Photographii & Graph-FX!
(A joint venture in photography)
Modelmayhem.com/HRUVISION (MM# 770470)
[email protected]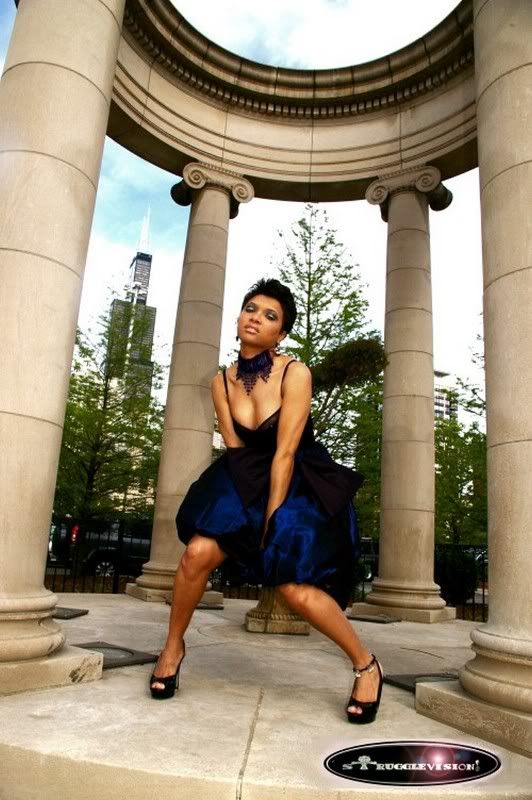 Verified Credits (0)
Worked with The Dezigner Emporium? Share your experience and become verified!
Add Credits
Credit Notes
Modelz/Photographerz/MUAz/Hair Techz/Magazinez:
I WOULD PERSONALLY LIKE TO THANK ALL OF YOU THAT HAVE CONTRIBUTED & BROUGHT MY DEZIGNS TO LIFE.
Fashion Linez:
THE DESIGNER EMPORIUM - THE GREEN RUNWAY(TM).
Includes the best in Designer wear remixed in "OUR" style. Top Designer attire such as Hugo Boss, Armani, Brooks Brothers, Oxford, Liz Claiborne, Ralph Lauren, Valentino, Vera Wang, etc. are styled or revamped (recut, hand painted, evolved into Couture Fashion-Art) and presented to you!
FOTOZ:
WE WILL HELP YOU BUILD A STELLAR PORTFOLIO!
Contact us for rates.
Web Presence: CHECK US OUT!
http://WWW.MODELMAYHEM.COM
(OF COURSE!) (#40997)
http://www.facebook.com/HRULANTIS
http://www.twitter.com/Hrulantis
http://www.cityevents.tv
http://www.modelmingle.com
http://www.myspace.com/Struggledezignco
TRAVEL PLANz:
NATIONAL TOURZ 2009-12!
JAPAN 2010!
EUROPE 2011!
DUBAI 2012!
ABU DAHBI 2012!
LIBERIA 2012!
PROJECTS/EVENTS 2008-2009:
Fashonably Loud @ The Premier in Dolton, IL.
featuring Jim Jones and Bobby Valentino 3/13/09
Sina International Hair Catalog 2008-09.
Yacht shoot at Navy Pier 100 Models! Sept. 28th 2008.
* HRU/STRUGGLEVISION! Mansion shoot BY INVITE ONLY
* TOPLESS/ARTISTIC NUDE JEWELRY SHOOT! 2009
* LIFE'z STRUGGLES WORLDWIDE PHOTO SHOOT 2009 - 2010
* NATIONAL TOUR & SHOOTS WITH SOULTOWN Fotographii & HRUVISION FOTOGRAPH-FX! Starting Spring 2009!
2007 AND PAST EVENTZ ARE TOO EXTENSIVE TO LIST!
JUST KEEP WATCHING.