Details
Last Activity:
Oct 21, 2022
Experience:
Very Experienced
Compensation:
Paid Assignments Only
See Less
Friends (860)
Lists (13)
Fascinating things
5 Photos
Local makeup artists of interest
7 Photos
Local photographers of interest
3 Photos
Real corsets. No boned tube tops allowed.
27 Photos
SINched has worked with and loves
12 Photos
SINched's list of killer photos
1 Photos
SINched wants to work with
14 Photos
Things to do with those old caskets I've got laying around
1 Photos
This made me smile
1 Photos
See Less
About Me
Taking limited shoot collaboration requests at this time. We are branching out into lingerie! Weekends are best for us to schedule shoots for.
We don't have a large stock of samples, most of what you see in our portfolio is custom pieces. The big dress on Spleen is not available for anyone.
Please read the whole profile before sending an email! Contact us at TheHMFIC @ getSINched.com not through modelmayhem.
We do not work with current $G models of photographers. Ex-$G models and photographers are welcome.





A little professionalism goes a long way. Don't bother to message us if you[b] wRiTe lIkE tHiS
or communicate in text speak and slang.
We make custom, one of a kind corsets and clothing. We can make pretty much anything you can dream up out of fabric, leather or PVC (and soon, we will offer latex). We do a lot of TFCD/TFP work with photographers and models in and around Houston and we love meeting new people!
Please email us at
[email protected]
rather than leaving a tag expressing your desire to work with us. We don't always get our messages through the MM mail system so it is better to just email us directly.
We are also on Myspace so feel free to add us there too!
http://www.facebook.com/SINched
Now on Twitter
http://www.twitter.com/SINched
PLEASE NOTE:
We do not do any TFP or TFCD outside of Houston and surrounding areas. We will not mail clothing to you to be photographed in.
Models, if you are interested in working with us, please have reliable transportation and be responsible enough to show up when scheduled. You will only get one chance, if you flake we will not consider working with you again.
Models we need:
Females-all body types and sizes, wierd hair, tattoos, piercings etc. are a plus but not not necessary. Confidence is good but don't worry if you don't have any experience modeling.
Males-height/weight proportionate, must be willing to wear a corset.
Photographers: We would love to work with everyone but there just is not enought time. If your work is the same quality or better than what we have in our portfolio now then feel free to drop us a line. We will TFP/TFCD with talented photographers when we have the time.
Want some good corset information? Read this thread.
http://www.modelmayhem.com/po.php?thread_id=275284&page=1
Verified Credits (0)
Worked with SINched? Share your experience and become verified!
Add Credits
Credit Notes
We have worked with the following people on mm:
Designers:
Blu Zombie # 1372363
Photographers:
Clayton Addison # 1221590 *
Tabatha Jacobs # 736046
Vara Pappas # 488139
M Bradley #402716
Simon Gentry # 582934
The Nocturnal Utopia (Bucket) # 584751 *
Rabid Girl Scout # 378835
Richard Tallent # 98472 *
Klyuchitsa/Blind Monkey # 126197 *
TriCoast Photography # 116854
Lithium Picnic # 581 *
3ird Eye Photography # 130573 *
Reactuate Photography # 3892
Divinorum Studio # 173644
Models:
Kaia # 441699
Scar # 8939
Shawna Rencher # 194338
Lauren WK # 360189
Ren # 1158483
Engel Schrei # 326608
Krystyn Lea # 533738
Zyryel # 190737
Zamra # 532902
Dasova # 476297
Miko # 34598
Ruby Rocket # 146693
Ruben # 234380
Sarah Frank # 519797
Aleksandr # 500534
Pixie # 493763
Auryn # 238871
Ashley-Darkroom # 378025 *
Apnea # 7339 *
Dandy Amber Marie # 201160
Porsylin # 98893
Teye # 99037
Scarlett St. Vitus # 205569 *
Nos13 # 15495 *
Snaptoy # 158302 *
Spleen # 126411 *
Dr.Girlfriend (not on MM)
TheStitchWitch # 196599 (also makes all our stuff!)
Tavara # 197854
Alisha Kawaii # 173706
Dominix86 # 326572
Makeup Artists:
Cordial Lee # 850382
Angel Jagger # 7271
Nina G. Artistry # 479385 Nina has retired from makeup but still is our favorite makeup artist to ever work with.
Make Up By Design # 785940
LaloArts # 462457
Sara Eudy # 241862
PeggLeggMegg # 259247*
StaceFace # 45614
Bryan Crump # 134503
Hairstylists:
Jessicka mm # 540639 *
http://www.myspace.com/hellishhair
* means multiple times.
Check out our dress on the cover of the TriCoast Photography "Covered in Color" DVD.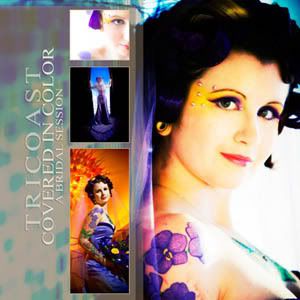 Issue 30 Gothic Beauty
March 2010 St Louis Sinner