Details
Last Activity:
Feb 02, 2015
Experience:
Very Experienced
Compensation:
Depends on Assignment
See Less
Friends (325)
Lists (4)
BLACK AND WHITE
65 Photos
Sid Graves's list of killer photos
144 Photos
See Less
About Me
Yours Truly...Pleasure Meeting You...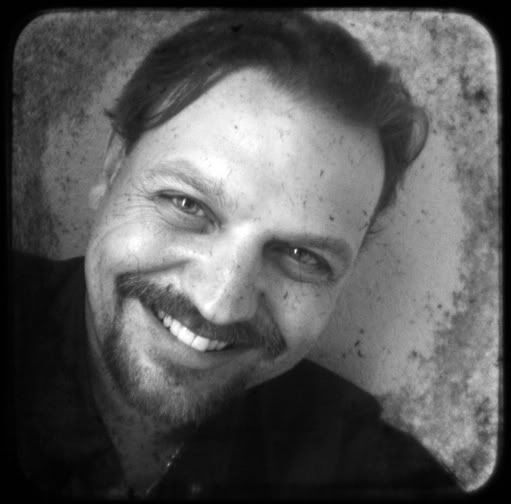 Professional Portrait Collaboration using a 1950's Argus 75 Contraption mounted on our Modern Day Cameras. Special Thanks to Brian Blur and Tara Tomlinson.
ADD MY FACEBOOK PAGE:
http://www.facebook.com/sid.graves1
Looking to shoot in Various Locations and multiple styles throughout Florida in unique settings nothing specific..Tell me your ideas...ALL MODELS MUST BE 18 OR OLDER.
As of 3/10/11 I'll be doing limited TF* It's important that if I do decide to do a TF* shoot with you. Communication skills and being prompt is a must and we will not tolerate the lack of these important attributes. Email and phone numbers are a key, not just communication via MM.
Retouching services also available at competive rates. Email me for more details fast turn around time too.
Owner of
http://www.Cemeteryprints.com
takes part in multiple conventions throughout Florida and Beyond and we are always looking to be featured in Magazines, Galleries and Various alternative venues.
Verified Credits (0)
Worked with Sid Graves? Share your experience and become verified!
Add Credits
Credit Notes
Girls and Corpses Fall/Winter 2010 Croak-Kay shot exclusively for G&C Issue now available @
http://www.girlsandcorpses.com/print12/print12_croak.html
Huge Thanks to Patricia G, Steve O, Katie Rotolo and Michline Toulouse for making this shoot soo much fun!!
Girls and Corpses Summer 2010 Photo Exclusive "A Day At The Beach With My Ex"
Featuring Alina Murder and Saint Murder
"A Day At The Beach with My EX" Girls and Corpses Exclusive 2 pages Summer 2010. Huge Thanks to Alina,Saint Murder, Keegan and Patricia..Hands down one of the funnest shoots to date!!!!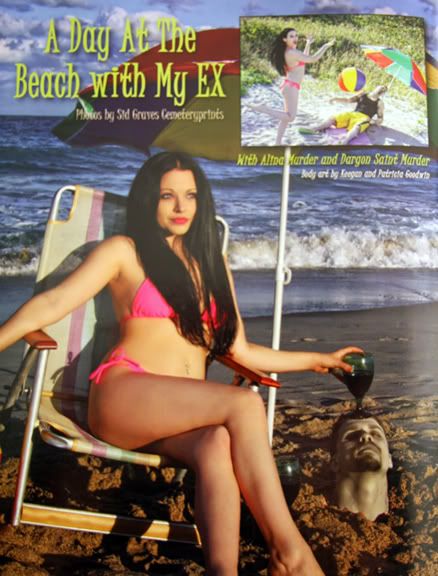 Movie-Beware: You've Been Warned!!! Movie Poster Created from the images I took during the filming of this Movie, also shot Behind the Scenes for production stills and Press Release. Viewed at Cannes Film Festival...Release TBA
Check out the Trailer here:
http://www.bewarethemovie.com/trailers.php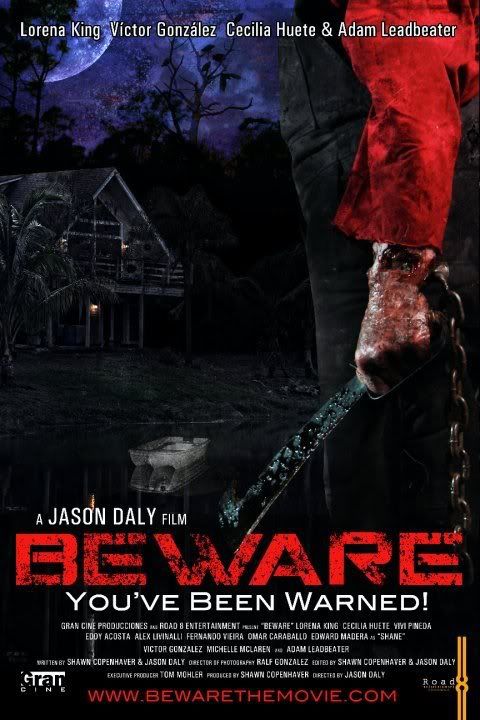 Pin-up Perfection Magazine Summer 2010 "Vale of Tears" Spenser Vale
Fragile Arts Quarterly Spring 2010 Front and Back Cover Endimionette
http://fragilearts.tumblr.com/
Kristina Raquel #9740 Creative Concept "KILL UR TV"
Megan Massacre #362734 Creative Concept "Rule the World" Plus Gallery Showing for Art of the Dead by Ron Russo 570 Tattoo Co.
Alina Murder & Dragon #1513735 Girls and Corpses "A day at the Beach with my Ex" Summer 2010
Deceased Darling #1028689 Girls and Corpses Spotlight feature Spring 2010
Mel Robel #1236225 2010 Calender Shoot Miss January
JESSICA JONES #1312677
Fall/Winter 09 Girls and Corpses Magazine Spot Light Feature
FRANCIS KAMAR #1102027
KID CADET #1108268
Girls and Corpses Magazine
BODY ART BY KEEGAN #484109
LAUREN SHARKEY #177231
ALEXANDRA SOTO #1094998
Featured in Letters to the Deaditor
Summer issue of Girls and Corpses magazine
Ms. DOLL FACE #868465
MOLLY MADISON #11826
MEGGO #504321
ANDREA SULLIVAN #1028693
MORGAN LA RUE #31899
Brian David Braun #1171086
Convexia Lense #1241291
Tara Tomlinson #1171192
Contributor to Jens Rusch German Freemason Wikipedia
http://freimaurer-wiki.de/index.php/Sid_Graves
Confessional Films: Zombie Nurses Saw Premier
http://afterlifemedia.webs.com/apps/photos/photo/prev?photoid=57264142
DAMNED II: A DARK FINE ART EXHIBITION. SEVERAL SHOTS WERE OFFICIALLY SELECTED FOR THIS EXHIBITION. GO TO THE LINKS FOR MORE INFO.
Girls and Corpses Magazine Spring 2010 Spot light Feature Sid Graves shoots Deceased Darling in a Pine Box Issue available Mar.1 go here for preview
http://www.girlsandcorpses.com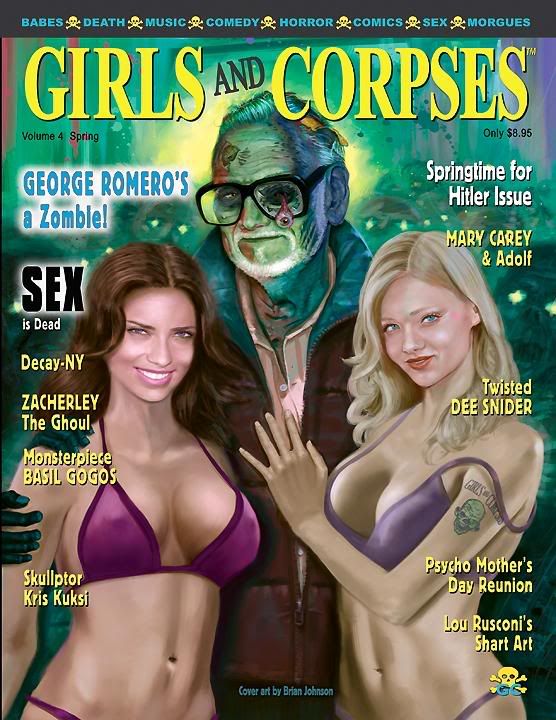 GIRLS AND CORPSES MAGAZINE SUMMER 09 ISSUE
INTERVIEW AND PHOTO LAYOUT
http://WWW.GIRLSANDCORPSES.COM
http://www.girlsandcorpses.com/print8/print8_graves.html
Girls and Corpses Magazine "RELIGION IS DEAD ISSUE"
NOW AVAILABLE OCT 2009
Featuring the Cemetery Photography of Sid Graves, CemeteryPrints.Com and GravesGirls.Com
Including some of our GravesGirls Models and cemetery photography of various crosses from different cemeteries across the entire east coast.
You have to get the Magazine to see these shots. All I will say is that you don't want to miss Jessica Jones running around a cemetery in a Lime Green Bikini, Pink Boa, Rosary Beads and a Skull.
SHALLOW GRAVES MAGAZINE ISSUE 4 Interview and Photo Layout
http://www.shallowgraves.org
PARAPHILIA MAGAZINE
http://www.paraphiliamagazine.com/magazine.html#issuefour
SWEETIE-PIE BEGONIA BABYHEAD
By Hank Kirton
Photo © Sid Graves
This story was inspired by true events.
TWISTED DREAMS MAGAZINE Spring 09 13 Page Photo Layout
TWISTED DREAMS MAGAZINE Fall 09 (RELEASE DATE TBA)
SHRIEK FREAK QUARTERLY Interview and Photo Layout
EPITAPHS MAGAZINE Photo Layout
BONES RESURRECTION TATTOO Gallery Framed Editions
DRAVEN'S CITY LIMITS Gallery Frame Editions
AGAINST THE GRAIN TATTOO Gallery Framed Editions
FAT INK Gallery Framed Editions
SCREAMFEST Exhibitor
"Art of the Dead" Ron Russo 570 Tattoo Co.
May-Hem Exhibitor
TATTOOFEST Exhibitor
TATTOOLAPALOOZA Exhibitor
SOFLA TATTOO Exhibitor
FX INTERNATIONAL Exhibitor
RIVER STREET GALLERY / SAVANNAH, GA. Showcasing my cemetery photography from Bonaventure and Laurel Grove.
MODEST GALLERY / COLUMBIA, PA Headlining Gallery with "American Gothic X" From Memorial Cemetery in Tampa, Florida. Joint collaboration with Brian Blur, Tara Tomlinson, Ed Peters, Jason Long and Endymionette.
DAMNED II: A DARK FINE ART EXHIBITION. SEVERAL SHOTS WERE OFFICIALLY SELECTED FOR THIS EXHIBITION. 3 Framed Gallery 1st editions along with 10 misc. Cemetery Prints.
Atomic Interview / SRQ's Creative Loafing blog OCT. 09:
http://atomicholidaybazaar.blogspot.com/2009/10/cemetery-prints-atomic-interview.html
Jessica Jones "Chili Pepper" 09 Cocoa Beach, Fl
Over 2000 views and 155 comments 100+ lists
Thanks soo much everybody for the positive feedback!!!