Details
Last Activity:
Sep 10, 2019
Experience:
Very Experienced
Compensation:
Depends on Assignment
See Less
Friends (1520)
Lists (18)
BEAUTY SHOTS I NEED
20 Photos
body art that is art!!!!
9 Photos
creations of my work and people i worked with
64 Photos
GOWNS TO DIE FOR I WANT
31 Photos
HUNKA DUNK MEN MODELS
6 Photos
Inspiring vintage
15 Photos
MASTERS OF MAKEUP AND HAIR TO ASISTS
16 Photos
MODELS I ADMIRE TO WORK WITH
47 Photos
natural head shots i need
1 Photos
PEOPLE I ADMIRE TO WORK WITH IN 2010
6 Photos
PHOTOGS TO HONOR TO WORK WITH
47 Photos
pics of bridges and city backgrounds
2 Photos
Redheads for my book me wants to work with
12 Photos
SWIM PHOTOS I WANT
3 Photos
THE BEST OF THE BEST!!!!
105 Photos
wardrobe stylist to work with and to die for!!!!!
4 Photos
water shots to die and want
6 Photos
See Less
About Me
My current location as of 2011 is Washington DC and New York, available ANYWHERE upon request ...................
I am still doing freelance work OWNER OF NEFERTARI BEAUTY
THIS IS MY JOB I DO MAKING BEAUTIFUL FACES!!! I appreciate you taking the time/contact to work with me and giving me the opportunity!!!
If I have worked with you before please write me and we can discuss shoots.
CONTACT ME AT:
EMAIL:
[email protected]
PHONE: 408-807-7791
Website:
http://www.nefertaribeauty.viewbook.com
I Look forward to helping you out with your port
MY WARDROBE IMAGES CLICK HERE
http://www.facebook.com/album.php?id=827943463&aid=276655
I am currently working with the top TheArtistry agency in DC and I am looking for clean editorial beauty professional shots. ........
** BEFORE YOU HIT THAT FRIEND REQUEST BUTTON!!!!****
All Divas/Flakes hit the back key
Please note that I will NOT accept friend requests from people who have not introduced themselves or left a tag... or something of that nature. Please know that your request will be denied if you dont have professional images and not a professional profile !!!!!!!!!!
~~~~~~~~~~~~~~~~~~~~~~~~~~~~~~~~~~~~~~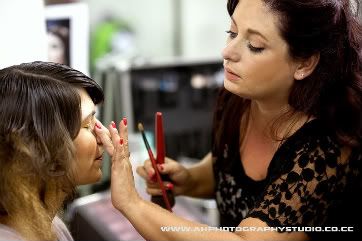 I can model if your looking for a size 10 I NEED SOME UPDATED IMAGES
I dont believe being skinny like a skeleton gets you far I do believe in a woman that has curves and the drive inside that
acheives a goal............
LITTLE ABOUT ME:
Hello I am Rachelle and it will be my pleasure to make you beautiful.
I have been a Makeup artist/Hair for 25 years and have a rich family history related to beauty going back several generations. I have lots of commercial experience and know how to turn you into an award-winning work of art. I am the only MUA that was trained in Phillipines for FTV(fashion tv) who is qualified to work with underwater makeup. I was taught by an underwater professional and use special makeup products for these shoots.
I love being a creative passionate mind who thinks with her hands as she creates pieces of art.
http://www.youtube.com/watch?v=n9CUzVKrrn4
(video of me on the set at Fashion TV in Cebu, Philippines)
Not only am I a professional MUA, but I am also a hair stylist, and a wardrobe stylist. I am very up-to-date with current styles. I can make you look like you belong to different eras from 1930s to today and even into the future. I love my job!
I received some of my training at Sephora where I worked for 5 years as their Head Artist and Manager of Color. I know 75 makeup lines and 200 skin care lines.
I was trained in Cebu, Philippines in January of 2008 by Fashion TV for special underwater makeup as well as fashion makeup for editorial and high fashion print work. It was an experience of a lifetime!
Quotes I live by~~~~~~~~~~~
[quote Audrey Hepburn]For beautiful eyes, look for the good in others; for beautiful lips, speak only words of kindness; and for poise, walk with the knowledge that you are never alone. ~ Audrey Hepburn
[quote Sophia Loren]Beauty is how you feel inside, and it reflects in your eyes. It is not something physical. ~ Sophia Loren
***LOOKING TO WORK WITH MALE MODELS ALSO NOT JUST FEMALES*****
A MUA/Stylist is recommended because I believe it is important to have diversity in the look of your pictures. If you should decide to choose me as the MUA/stylist/hair my rates will apply. - (I can not go out of pocket for every shoot, I hope you understand).
I WILL ABSOLUTELY DO TFP FOR PRINT/TEAR SHEETS ONLY.........
TRAVEL MUST BE COVERED AT LEAST HALF I DON'T TRAVEL FOR FREE OUT A 15 MILE RADIUS
MUST PROVIDE editorial note that its a tearsheet or submission, print work of some kind
on TFP definetly believe in it
http://newmodels.com/TFP.html
I will shoot TF* with photographers who are agency approved and can produce work like my top 12 friends.
I need high fashion, high fashion beauty shots, couture, and shots with experienced models. I am also looking to work with male models in addition to females.
I need high resolution files printable to 9x12 and would appreciate a web-sized set of images as well. I would like to pick images for my portfolio myself from the entire shoot. A MUA needs different photos as compared to a model.
I am able to receive most of my fee in the form of images from TF* assignments, kit fee's will apply email me
I can't be a wardrobe stylist on TF* shoots as I have to clean the garments.
Unfinished images must be received by a 14 day period unless agreed upon otherwise.
Photographers must be able to provide finished work within a 30-day period.
Free agency testing for: tearsheets, submissions, agency represented photogs or knows what there looking for........
note: travel must be COVERED BUT MY WORK IS TFC
I will do test shoots there is a kit fee because of supplies/gas and experience. I would like my images on a high res on a CD/photo profile to down load from so I can print them out for my agency book.
I don't work with photogs that promise and promise images by word of mouth and never get them to model and I.
I appreciate you taking the time/contact to work with me and giving me the opportunity to make you a walking work of art!
Scheduling the shoot
Please send me the following information if you are interested in shooting with me:
Date
Location
Concept of the shoot
Time
Duration of Shoot
Compensation
Wardrobe: available with rates
How photos will be used
I am not opposed to artistic or implied nudes. Just give me some beauty and headshots.
I am not into erotic or fetish nudes or bondage shoots. Please choose another professional for those genres.
Additional skills
Most Photographers may not realize that I am not just a MUA who simply applies makeup and then leaves.
SERVICES I PROVIDE?
Hair: bridal, updo's, big hair, extentions sew or clip in I make them as well with a fee
apply makeup
setup lights
assist with the shoot
be a wardrobe stylist
teach models how to pose
I am quick getting your models ready I usually take only one hour for the first look for hair and makeup.
*****POSING MODELS***** I have been asked to help pose the model make sure there doing the right moves so the shot looks great. As, a team we should make sure if pose is right before clicking especially if there inexperienced.
NO LONGER WORK WITH PHOTOGS IF I CAN'T GET IMAGES IN A CERTAIN TIME THERE IS NO MORE EXCUSES!!!!!!!!!!!!!
*******LATELY*****
FOR PRINT/EDITORIAL I UNDERSTAND HOW IT WORKS
1. FOR SHOOTS I would like to pick my own images not the photographer I would like to see images from the shoot.
2. I don't pay for prints unless advised before a shoot
4. Just because you didn't think the concept didn't turn out right doesn't mean the model and I can't see images. We have a right to see them after hours of work.
When contacting for a shoot please make sure your organized and keeping organized with all the info. Please ask for help if you need it.
My true Hero my Mother I get all my talents from her she was a painter and a artist. Now she is with me and my hands creating master piece's I really miss her. She passed of the worse case of Skin & Lymphoma Cancer. All my work is inspired by my mother she passed the gift of art to me and she is missed she passed of cancer in April 2006 I really miss her.
The famous SUPER MODEL that's SUPER To you all Bebe Pham The Angel of Polowan and FTV!!!!she moves and works with no complaints DIVA'S take notes!!!!!! Tuan designer/photog 467903
http://www.youtube.com/watch?v=z79sE3NYCac
The famous super model Bebe Pham Owner of Lady Coco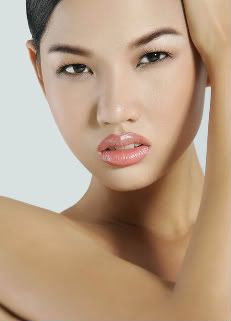 I really owe a lot to Bebe Pham she taught me what modeling is all about and how a real model should be and act. Mick Gleissner he taught me what film and the business is all about. Rick Robinson a wonderful man that shares all of experiences in the business.
MICK GLEISSNER UNDERWATER PHOTOG THIS IS UNDERWATER TAKE NOTE:
http://www.youtube.com/user/fashioni
PICTURES FROM JANUARY 2008 IN CEBU WORKING FOR FTV/BIGFOOT ENTERTAINMENT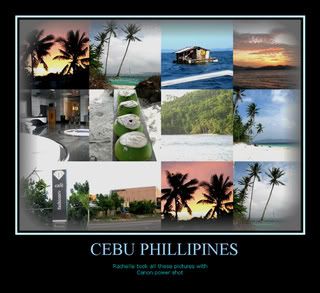 OTHER MODEL SITES:
http://twitter.com/NEFERTARIBEAUTY
http://supermodels.com/profile.php?id=44780
http://www.modelrun.com/makeupartist/4581
http://portfolios.models.com/-118567/
http://www.paidmodels.com/profile.php?id=20259
http://www.modelbuzz.com/user_profile.php?userid=304
2010 MUA WINNER
MARCH 11TH
MUA OF 2009 WINS
4th time winner Week of March 1-7th
3 time winner in a row
Congratulations to this week's MUA of the Week!facesofNERERTARI BEAUTY
week of January 18th---24th
Congratulations to our 2-peat Winner on her back to back wins!!!!
January week of 11th----17th
With a WHOPPING 16 votes
FacesofNEFERTARI BEAUTY is The MUA of the Week!
January week 4---10
Verified Credits (0)
Worked with FacesofNEFERTARI BEAUTY? Share your experience and become verified!
Add Credits
Credit Notes
MY EXPERIENCES RESUME UPON REQUEST!!!!
1.SPA OWNER FOR 10 YEARS AT THE AGE 25 STARTED
2.SEPHORA (JAN03-JULY07)HEAD MAKEUP ARTIST/COLOR LEAD TRAINED WITH HEAD ARTIST 75 MAKEUP LINES/ 200 SKIN CARE LINES
3.FILM IN SAN FRANCISCO 2007(CANT TAKE YOU ANYWHERE)
MAKEUP ARTIST/ EXTRA
4.JANUARY 2008-FEB2008 TRAINED AT BIGFOOT ENTERTAINMENT/FTV UNDERWATER M-UP,FILM,EDITORIAL,PRINT
THE ONLY ONE IN THE BAY AREA FOR UNDERWATER SHOOTS
5. PABLO B.CLOTHING HAIR/MUA/ASSIST WITH SHOOTS (CEBU)
6.) Tuan le Soleil designs HAIR/MUA/Assist with shoots
(CEBU)
7.) Austrillian designer Pizzuto.com.au Cebu Jan. 2009
8.SPRING/SUMMER 2008 CATALOG FOR COUQUETTE DESIGNS
9.KRON 4 JUNE 4TH 2008 MAKEUP,EXTRA, IN COMMERCIAL below click on the links...........
http://www.youtube.com/watch?v=IgSaepm-oBI&NR=1
http://www.youtube.com/watch?v=FYCeP88bY-4&NR=1
10. Magazine cover Music and Fashion Santa Barbara Oct.08 out in the spring
11. RUNWAY FASHION SHOW 2004 academy of art SF hair/makeup
12. Suhaag International Multicultural (Indian,Pakistan, Persian, Afghanistan, Oriental) fashion show 2007,
fashion show 2008 makeup and hair assist with fashion show
Top Designers for Bollywood: Shekhar Rahate
http://www.shekharrahate.com
, Royal Fabrics & Boutique
13. HP experiment 2007- still working on it click on link below
http://www.itpro.co.uk/119531/hp-unveils-mobile-beauty-innovation
14. Varoom TV:
http://www.myspace.com/varoomtv
15. Masih Designs #852228 fashion show 2009 in SF sweetest humbled designer the best!!! Did hair/makeup
16. Official makeup artist for the Point talk show host at DCTV
http://www.thepointtv.com
17. workshop for photogs OCT.4th in NY staring Penthouse pet Sunny Leone only makeup/hair/body artist for the workshop
18. October 23 NEW YORK - "Fiebre Latina" Fashion Showcase charity fundraiser for World Visions Inc. (a christain humanitarian organization) Makeup for male/female models assist with hair for runway
19. Crystal city couture fashion week Feb. 2010
20. Makeup artist for
http://www.ioanainternational.com/index.php
21. Makeup/Hair The Caribbean Swimwear and Fashion Cruise and Workshop
http://www.posneg.com/caribbean.html
22. Just One Last Dance (Music Video) [HD]
by Kevin Tan (videos)
ARTIST: Sarah Connor
Directed/Edited/Filmed by: Kevin Tan
Bride: Cici Carmen
Groom: Michael Alban
Makeup/Hair/Wardrobe: Rachelle Dalton
http://www.facebook.com/#!/video/video.php?v=537190780308
MY WORK AND PHOTOGRAPHER SAMMY ESQUILLON MAKES MANILLA PAPER
COQUETTE DESIGNS
WONDERFUL PEOPLE I HAVE WORKED WITH all references!!!!
Models click into there pics for reference!!!!
SASHA FIERCE spotlight moment models.com
http://models.com/spotlight/?p=1083
MY PEOPLE THAT I WOULDN'T BE HERE WITHOUT THEM
David Quinn 477569 Best friend photog, my person made my work shine,
very talented person with the
lens love YAA your missed very much
never can find a mate like you
NYer thats hot
Are video work in NY
http://www.vimeo.com/6748183
Cameron DCPro studios 1372404
A very good and talented photographer that goes out of his way for everyone else
but himself. We have build are ports together and I enjoyed every minute of if
pure talent contact him we work together and are a team contact for rates .........
Gold Photo 316003 special female photog talented creater
Christopher M Daniels 551830 talent!!!!!
RaKshita 757600 pure talent great PS
Rothelle 18004 My Homie smokin talent
Mick Gleissner 444837 His passion fashion/underwater
month Jan. 2008
Multiple times I have worked with:
Beata Pevny 99590 Glamor girl
Cat Nguyen 239982 great with talent
Amadeus 368153 screams European images
Rue 99 106818 master at creating
William Browning 144999 loves red heads great guy
Worked with Once:
JOVA 65198 SMOKIN TALENT !!!
Jefferson 180431 he's a HOOT
Bill McClaren 421239 smokin editorial
Richard Wilson (Rianeli) 58696 master photoshopper
Morgan Ford 225693 great as a woman/joy
Paul Grant 61790 loves old Hollywood
Evoyance 45054 great photog
Marc memory studio 446735 talented with PS
Pooya 148746 Crazy ass fun Persian in LA
Curvy Pics 102101 great person talented
Loren David Photography 122727 goes out of his way for shoot
Mark Sacro 307104 great guy
Iman studios 318956
gatta photography 102013 loves fire
jack 260894
matt 239241
Courtenay Keller 202847 underwater passion!!!!
People on the east side I have worked with
Jim form NY 484600
Carl Zaiss 59070
Tony Veloz 671340
In Philippines: Mick Gleissner, Vincent Sung, Sammy Esquillon, Tuan Nguyen, Pablo, Stephan Pramme, Niccolo Sambile, Nantais Richard If I forgot anyone please email there were many!!!
**ALL SHOOT'S OUTSIDE A 15-MILE RADIUS FROM MY AREA WILL REQUIRE TRAVEL COMPENSATION OF $1.00 PER/MILE
~~~~~~~~~~~~~~~~~~~~~~~~~~~~~~~~~~~~~~
I DO REQUIRE A FEE TO TAKE AMTRAK TO NY, NJ, PHILLY OR IF ITS A 15 MILE RADIUS WHERE I LIVE.
~~~~~~~~~~~~~~~~~~~~~~~~~~~~~~~~~~~~~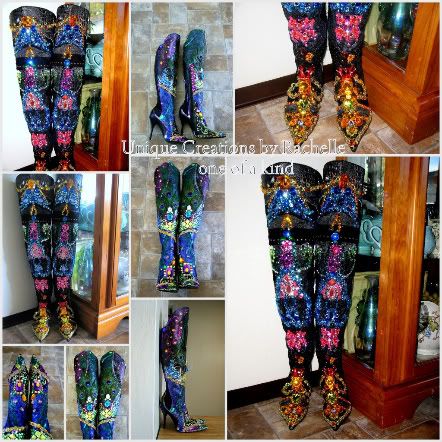 MY UNIQUE CREATIONS YOU GOT THE BOOTS/SHOES I GOT THE MAGIC TO CREATE ON THEM INQUIRE WITHIN FOR PRICING!!!
**NEW MODELS TAKE NOTE: By Law you are not required to sign a relase for TFP shoots, If photographer requires a release to be signed, have your agent and or manager look over it to make sure it is ONLY releasing photos for portfolio use ONLY and both model and photographer have equal rights to photos - fair is fair (your image50%, their idea 50%) A photographer is required to contact the multi if it is for print work or contest...........
Models read how to apply to agency click link below
http://www.newmodels.com/application.html
How to recognize modeling scams click links below
http://www.newmodels.com/application.html
http://www.newmodels.com/myths.html
http://www.newmodels.com/bogus.html
Info about model releases and what to sign click link below
http://www.newmodels.com/Releases.html
http://www.newmodels.com/Usage.html
~~~~~~~~~~~~~~~~~~~~~~~~~~~~~~~~~~~~~~~~~~~~~~~~~~~~~~
~~~~~~~~~~~~~~~~~~~~~~~~~~~~~~~~~~~~~~~~~~~~~~~~~~~~~~
RECOMMENDATION:Model kit to bring and pack for shoots!!!!!!
your welcome to bring your own makeup
1.bra's: strapless, regular ones, bring PADS they look like chicken breast cups so dresses fit better it pushes them up forms better in dress
2.visine,aspirin, medication if you take it,feminine products
3.heels: gold, black, neutral, ect.
4.bathing suits: if there is a request in the shoot for it
5.Any makeup you prefer: foundation, mascara, eyelashes ect.
6.Hair extentions: clip on's wigs you like ect.
7.Hair: if you washed it the night or day before its ok not to wash it day of
8.panties: neutral, black, thong, lingerie (corsets, Panties, Bras, thigh highs, panties that hold up thigh highs,) if we are doing a shoot that involves that.
9.clothes on hangers not stuffed in grocery plastic bags (there's garment bags), pressed, look professional agencies look at that. (safety pins) I have a rolling rack I bring with me to hang the clothes not throw them on ground. Plus, my gowns I want them hung back up not on floor.......
10.accessories: note good jewelery I have them if you don't
11..nails, toes manicured polished
12.KIT fee/garment rental cash,check make sure theres money in the account with all info if the check bounces $30 charge...............
13.correspond with the photog if you had agreement to pay me together.....
14.snacks, energy bars, water keep up the strength thats a must shoots are 4-8hours
15.Do your homework bring pictures styles of posing, makeup, suggestions coordinate that with photog-MUA sometimes they have the look doesn't hurt to bring pics/mags.
16. Practice posing/expressions look threw mags to get ideas before the shoot and get plenty of rest before the shoot don't go out partying the night before.
Models great to work you please tell me your allergic to something your welcome to bring your own makeup.
I will never work with you if you stand me up or no calls
I want manicured nails/pedicure looking nice I have press on nails available!!!!
Hair clean and not frizzy
please point out bruises the less the photog has to edit you will get images faster.
Please try to be on time traffic is understandable give a call and I can meet you somewhere earlier before the shoot to do first look.
Wardrobe issues lately please know high couture fashion and dont show me forever 21, old navy, and crap like that NY dont have time for that!!!!
Create your own visitor map