Details
Last Activity:
Jan 22, 2016
Experience:
Very Experienced
See Less
Friends (1588)
Lists (19)
Da-bomb exotica Car poser i want
10 Photos
Exotica Bikinis
19 Photos
exotic bride poser
2 Photos
exotic kickz glam
1 Photos
Girl-Girl Couples
3 Photos
Hairstyle That what i want
0 Photos
Laveeta Evans's list of killer photos
11 Photos
My Fav Beautiful Models
2 Photos
My Female Friends
2 Photos
Stylishh Randoms
29 Photos
See Less
About Me
******* I am always Las Vegas and California Chick forever thats where I raised and born & I am very city chic *******
*If you send me a friend request, please leave message, comment, or tag*
The REAL Laveeta Evans.
- Model
- Go Go Dancer (Hell's Belles Teams)
- TV Host
- Actress
- Commerical TV
- Spokemodel
- Reality TV shows
- car shows
Booking me
[email protected]
contact my producer/managment
[email protected]
Actress/Actor head shot professional photographer What I needed. Drop a line.
- PAID ASSIGNMENT/TFP ONLY.
- TEST SHOOT/SHEER PRINT FOR MAGAZINES WOULD BE EXPECTION.
- I WILL NOT ACCEPT ANY ADULT/NUDE-TOPLESS/AMATEUR WORK.
- I AM WILLING TO TRAVELING ONLY IF EXPENSES ARE PAID
[
I am one of the leading figure model and go-go dancing in Las Vegas. I am hard-driven and professional and I'd like to invite you to view my profile and pictures. I was raised in Compton, CA and recently moved to Las Vegas where I am having a fantastic and successful time. Although I am profound deaf it is not a handicap for me. My career has moved steadily ahead as I can talk and read the lips very well.
Please call me " Miss Prissy " because I am extremely Feminine Prissy, Chic, sophisticate,cosmopolitan,Positive, Energy, high class, respectful, funny, friendly, nicely, educational and petite person and I am very Private person.
All of my greater qualities fits to my future holds for me like I say its the courage that comes from really being committed to what's inside of me being willing to risk, being to shift, being willing to change, being willing to say, dig deep for wisdom, and face whatever it is that's what I need to face so that I can live with my freedom and love with the freedom and unfold into the fullness of who I am.
I am truly happy in spotlight I love being front and center, so think of my own fashion style, my model / actress careers because I have a splendor things I am certainly have my share of inspiration of my greatness ones. There's are plenty of my goals, successful and happiness. I will do anything for my own sacrifice a lot of time to help me to achieve and my dreams even lifetime become success one day.
My experience includes:
Car shows, event, promotions. Trade shows, go go, clothing line, runway, spoke model, casting call tv reality show, appearance vip club, commercial tv, magazine, interview media, tv host,make-up and hairstyle modeling of course highly professional photographers recommendeds.
I am always up for and happy to take more level with new challenges. I love to meeting new peoples and celebrites, and working with a highly wonderful peoples to create photos, tv and varies.
My Personal Thanks to:
Felicia Chong
Kitty Kennedy
- ONLY TFCD on a very select basis.ncluding projects that will enhance my portfolio or offer exceptional exposure. My rates are reasonable and I willing to work on an hourly or daily basis.
- TEST SHOOT/SHEER PRINT FOR MAGAZINE WOULD BE EXPECTION. I am looking for professional highly photographers that can produce KING, Black Men Magazine, Smooth, Maxim, etc. type and QUALITY (have you seen your quality work in these magazines?) images. I am really looking for color!
** GRAPICS DESIGNERS/RETOUCHES**
if you want make a wallspaper, banners and retouches for me (pictures) ill be more happier!! then we can discuss about this and give me sample before I'll pay or whatNOT
* PHOTOGRAPHER NEEDED!!! *
I need a highly professional photographer who is credible in taking some studio or nice outdoor pictures of me (wearing lengerie, swimsuit, etc..). I need a photgrapher who can make me feel sexy in front of the camera and bring out the truer side of me. Don't waste my time, and I won't waste your's. The task is to take some "import model-ish" pictures of me. Get to me ASAP if you're interested.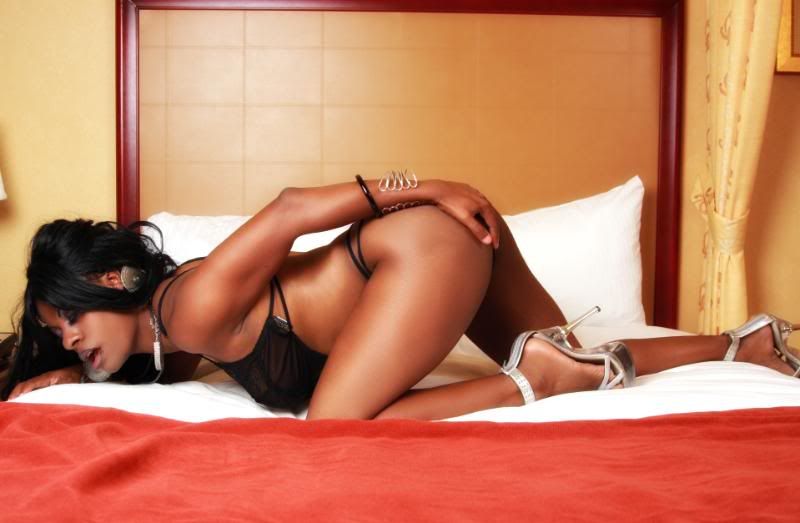 *_*_STYLE!!_*_*
I've always been a fan of urban / style photos with funky styles. hot hairstyle, roller skates, and some flashy makeup. I'M UP FOR IT!! I will only comply with this option if the photographer has a make-up artist on hand so that we can come up with some outstanding photographers. I want to bring some style to my portfolio and I am willing to work hard to make your profile look unique as well., I am open to all suggestions for style and clothing warehouse. I believe I have a better than average ability with makeup but opportunities as serious as I would a paid shoot and have no problem with hiring a MUA. I am willing to travel with expenses paid & I usually have an escort to help with my bags and for general safety reasons. They are quiet and non distracting. Please discuss any issues you may have with someone else being present prior to the shoot.
Serious inquiries only please!
Booking me:
[email protected]
contact my producer/managment
[email protected]
- When contacting me, please include the following:
1) A detailed description of the project
2) Type of photography
3) Date, Time, and Duration
4) Location of the shoot
5) Rates or TFP/CD
6) Will Hair, Make-up, and wardrobe be included
7) Your name, references, contact info, and proposed model release
8) URL to samples of your work
Thanks a lot!
Hope to work with you soon!!
Verified Credits (0)
Worked with Uniquely Laveeta Evans? Share your experience and become verified!
Add Credits
Credit Notes
Photographer I've worked:
ModelMayhem:
Butch padilla
Kenny wong
Rich yee
Hang wong
D. Talbiot
Jennifer Horton(Sinister)
Daniel Zoller
Guy (Guzz)
Chris(Blinding Images)
Dave Michael
John Rettie
Juanito(factorix)
Eric Stoner
Aj Patterson
Daniel Mitchell
Jose Manuel Des Caso
Steve (WSimage)
M Manny (Mayhem #121464)
Clifford Clicko (Mayhem #1499)
ModelCoast:
Deon Derrick
William J. Leonard
Chris Wondstra
Norman Rolden
Suydan The man
OMP:
bill Leonard
Alferdo Andreani
Byanca Gazaria
Jeffery Scott
Bodies Engel
Mathew Davis
John Marks
Dc photos
R.J Bernier
Origimages
Scott Robinson
Alan Images
Brian Evers
Photoyntheique Images
Union/sac unions:
2007-2008 Julie hasting casting - Las Vegas, Nv
2009 Nancy Hayes casting - San Franisco, Ca.
2009 Management
Hurst Group LLC.
Websites:
purehotmodels.com
Carandmodel.com
Hincity.com
SuperModelMe.com
Eventvibe.com
Modelgraphy.com
GotCast.com
ModelBridge.com
Many Site (google me)
Make Up Artist I've worked:
Rain(
http://www.raincosmetics.com
)
Zoya Pride
Kristina Diaz
Carissa Ferreri
Krystal Randell
Star
Klariez
Company/Graphics:
Roderick( graphic designer)
William "rex" Mariano ( Exposed Vinyl & Graphics)
go-go /events
Las Vegas and California locations.
Car Show Attended:
Jan.7-8 2008 - Ces show Las Vegas, Nv
Jan.9-12 2008 - Avn/aee show Las Vegas, Nv
Mar.8 2008 - H.I.N. Nightshift San Mateo, Ca
Nov 4 -7th 2008 - SEMA show Las Vegas, NV
Mar.10 2007- H.I.N. San Mateo, Ca
Apr.28 2007- H.I.N. Boston, MA
Jun.2 2007- Nightshift H.I.N. Chula Vista, Ca
Jun.3 2007- Streetlow Car show San Jose, Ca
Jul.14 2007- Extreme Autofest Pomona, Ca
Aug.11 2007- H.I.N. Chicago, ILL
Aug.25 2007- H.I.N. Los Angeles, Ca
Sept.29 2007- H.I.N. San Fransisco, Ca
Jul.14-15 2006- Extreme Autofest Las Vegas, Nv
Aug.19 2006- H.I.N. Los Angeles, Ca
Sept.9 2006- H.I.N.Nightshift Las Vegas, Nv
Sept.23 2006- H.I.N.Nightshift San Fransisco, Ca
Sept.24 2006- Dub Show San Mateo, Ca
Sept.30 2006- H.I.N.Nightshift Seattle, Wa
Oct.1 2006- Extreme Autofest Chula Vista, Ca
Oct.7 2006- H.I.N. Dallas, Tx
Nov.18 2006- Vip Auto Fashion Show Los Angeles, Ca
Dec.16 2006- H.I.N. Miami, Fla
Apr.8 2005- H.I.N. Las Vegas, Nv
Apr.16 2005-Extreme Autofest Pomona, Ca
Apr.23 2005- H.I.N. San Fransisco, Ca
Apr.29 2005-H.I.N. Boston, MA
Jun.11 2005- Formula D Houston, Tx
Jun.25 2005- H.I.N. Chantilly, Va
Dec.3 2005- Vip Autofashion Show Anahiem, Ca
Dec.10 2005- H.I.N. Miami, Fla
Feb.2 2004- H.I.N. San Fransicio, Ca
Feb.19 2004- Dub Show Los Angeles, Ca
Mar.18 2004- H.I.N. San Diego, Ca
Apr.22 2004 - H.I.N. Virgina, VA
Jun.25 2004- Extreme Autofest San Fransico, Ca
Mar.25 2004- HIN Chicago, iLL
Nov.4 - 7 2008- SEMA Las Vegas, Nv
Events:
2009 Model Expo Motif - San Jose, Ca
2008 Model Expo Motif - San Jose, Ca
2008 All Stars NBA expo - Las Vegas, Nv
2008 Deaf Nation Expo - Los Angeles, Ca
2007 - 2006 Adveristing / spokemodel - San Deigo, CA
Reality Tv Show / Works:
Phat Denim commerical
Hell Date
Real Chance Love 2
Essence Hair commerical