Details
Last Activity:
Sep 13, 2023
Experience:
Very Experienced
Compensation:
Paid Assignments Only
Hair Length:
Shoulder Length
See Less
Friends (2299)
Lists (3)
Eastwick's list of incredible art
69 Photos
My work in other portfolios
15 Photos
Photographers I can't wait to/ dying to work with!
7 Photos
See Less
About Me
"DREAM AS IF YOU'LL LIVE FOREVER. LIVE AS IF YOU'LL DIE TODAY" - JAMES DEAN

***Semi-Retired
I became a mommy February 8th 2014. Though I will still enjoy working on shoots occasionally my main focus is on my family. Please feel free to contact me if you wish to work with me and I will be happy to discuss projects and availability. Thanks to all who have supported my love of creating art and worked with me for the last ten years!

For the most part I am unable to accept TFP- I will make exceptions, but I am selective. Paid work always takes priority.
Note:* If I happen to choose to shoot TF with you- images are expected within a few weeks of shooting, not months, weeks! I show up on time and ready to work; If I do my part, you should do yours in a timely manner!!!
Feel free to contact me directly through my MM online portfolio for my rates and availability.
Verified Credits (3)
Worked with Eastwick? Share your experience and become verified!
Add Credits
"Fantastic model!" Read less
"We only worked together once, but out of all models present at the shoot, she was my favorite. Her natural beauty and style shines in everything. <3" Read less
"Marisa is great to work with. Very creative and expressive." Read less
See Less
See All Verified Credits (3)
Credit Notes
PHOTO BY SAM C PHOTO MAKE UP BY TIFFANY HALL-SCARMANA
Experience: I have worked on various shoots and projects involving product advertisement, stock, beauty, runway and look books. Please message me for my full resume.
Some tearsheets:
I've been featured in various clothing websites for designers such as New York Couture, Numina.net, Sharon Gill NYC and more...
Fashion Erotica Edition No. 5 (
http://www.fashionerotica.com
)
Kindle Book Cover for Vincent Marcy's "Undying"
http://itunes.apple.com/us/book/undying-a-paranormal-romance/id501945950?mt=11
Koncept magazine-March/April 2011
PH Magazine, Issue 3 2011
Gothic Beauty Magazine, issue 28
Beauty Handbook Magazine 2006
Fix Magazine Interview:
http://www.fixemagazine.com/post.php?postid=1769
Calendar: Vargas Bodypaint Calendar 2006
I have worked with the following talented people (in order of earliest to most recent) feel free to contact them for references:
Photographers/Graphic artists
Dennis Chunga- Mayhem #13788 **
Joe Tang (graphic design, photography)**
Peter Dattolo- Mayhem #11721
Mark Edward Smith- Mayhem #16680**
Steven Bove (former art director for PT-1 Long Distance)-MM # 10964-
http://www.geocities.com/

[email protected]

**
Eric Bell**
Mad Mike Photog- Mayhem #12379
Kenneth Peters (Studio 238) -Mayhem# 130680
http://www.kennethpeters.net
**
Kvon Photography- Mayhem #83994 **
Young Image Photography-Mayhem #77404
John Vargas- Mayhem #7362
Gazimal- Mayhem #58413
Fischer Bessi- non MM
Allen Martin- Mayhem # 13184
Jim Chernesky- # 87195 **
Shantul Nigam- #99227
Ed Freeman-#3862
MT Edwards- #178215
Creative Image- #54682 **
Corey Hayes-#28897
Dan Doyle- #4384 **
Photography by Jack #27914
Alin Boico- Non MM
Donn Thompson-
http://www.dracinc.com
Matthew Wagner-
http://www.matthewjwagner.com
Perfect Peds- 146066
Corrosive Nothing- (
http://www.corrosivenothing.net
)
James DeMaria-
http://www.jamesdemariaphotography.com
#670477
Kan Kanbayashi- NYC
Brad Stanton Photography #94328
Howard Pyle-
http://www.processlab.com
Frizzycube- #99 **
WinterWolf Studios- #19798
Joao Carlos aka Milkman- #345159
Visual Modality-#468105 **
Dave Noonan-
http://goodfoot42.deviantart.com/
SWHNYC -#14494
Imagus Digital Fine Art #293423 **
Loreal Knowles/Aladdin's Lamp #348592
Redrum_Collaboration #226008
Kristina Parsons #723040
M Images #379393 **
Rob Souza #796636
Jose Miguel #536732
Elizabeth Zusev #3272 **
Moonshine90 #1093741
Kevin Stiles #793469 **
Nina Pak #197077 **
One-stop PHotoshop-#829513
Insuh Yoon- #126894
Gustavo Brigante- #1074583
Matt Hoyle- #466343
Phatpuppy Art- #1322234 **
Amy Peck- #1063247
Kristina V Photography -#804283
Dale May- #460329
Chelsea Franks -#531206
Questionmarc -#691
Kevin Michael Reed-#3517
Brian Burk -#152142
Sam C Photo -#346010
Peter Italiano -#596980
R Jones Photography- #243717
Mike Chaiken #412360
Bible Bob #1507108
ToxicWax Photography #680979
Steve Prue- #311
Stephen Eastwood #280705
Yann Feron #241
River Clark #5852
Epona #750933
Padzilla #41398
I.P. Photography #701450
Mikey Poz #1154329
Gregory Geiger #164003
NL Retouching #1517612
Viva van Story# 179
Gas Oven #872545
Ralph Gibson -
http://www.ralphgibson.com/
David Cajio - #1096184
Bek Ruszin - #1836483
Le Image Boutique- #1278973
TimWoodPhoto #796747
Zoe Hiigli #1525031
Extremesheila #1678693
Al Salerno #623542
Purple Princess Edits #1011460
StephenJC #606376
Nick Neo #1388661
David Henningsen #1699661
Make up and Hair stylists:
Natalie Inna Croce- Mayhem #27901
Candice Jackson#111973
Toyra Strother-www.ginellemakeup.com
Sandra Downie #225075
Expixa- (MUA)#17769
Jessica Lynn Hill - #370916
Mandamonium-#105491
Maria Yeye- #695065
Ayana Simone-#357254
Painted Bodies #358456
Manhattan Make up (Anita Nouryeh) #698775
Kristina Foreman #1048051
Monica Making Faces-#717695
Designs by LJ- #322
Madison Mills- #1008318
Bill Schrlau -#194986
Allie Underwood-#740700
Tiffany Hall Beauty-#1329475
MakeupbyScarlet #1635399
TheGlitterBug #400246
PinMeUp Hair #829273
Adriana Bomva-Pacuk (The Beauty Bar)
Sierra Alves (The Beauty Bar)
http://www.thebeautybarct.com/
Jessica Collella #1887567
Josie Collorafi #717984
Alexandra Jackson- NY
Models:
Handgunn- Mayhem #101014
Lyndsey- Mayhem #18450
Etoile- Mayhem # 129899
Leah- Mayhem # 98687
Viola -#270790
Teka-#27073
Harmony Marina-#185269
Kristofer Macklin- #47095
Kaydence-#204232
Smith-#10849
Heather K -#407447
Natasha Portier- #1090324
DMM- #361065
Autumn Fallen- #1204767
Dana Barry- #173811
Rae-#67397
Stefania Leone#841455
Tinytiger #1493670
Kate Be-#2772428
Designers/ stylists:
Jean Beaugar- #261196
Karen Von Oppen- #517512
Winnie Couture-
http://www.winniecouture.com/
Numina Clothing-www.numinanet.com
Hillary Fink jewelry-
http://www.hfjewelry.com
Ewilla Designs:
http://www.ewillahandbags.com
Goodspeed Opera House- CT
The Porcelain Valentine-#349074
David Joseph Designs- #789988
Ellery Sisters Clothing- CT
Liar Liar Fashions- #571267
Cherry Fair Designs- #757462
New York Couture- #9332
http://www.newyorkcouture.net/blog/?p=2706
Sharon Gill- NYC=
http://sharongillnyc.com/collection.html
Massaculture = 1196115
Bone Shaker Designs #2594775
Other:
I have a masters degree in English Literature with a minor in Psychology.
I teach English at Western Connecticut State University as a part time adjunct professor.
Special Information (extra info, markings, piercings etc.): I am half Puerto Rican, 1/4 Swedish and 1/4 Irish. I have a birthmark on my left arm, I have 3 tattoos- they are easy to avoid when shooting. One on underside of left wrist and two on lower back (both small), belly button and ears are pierced.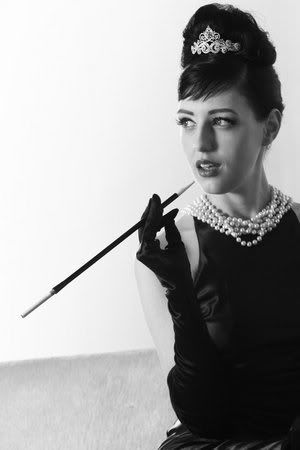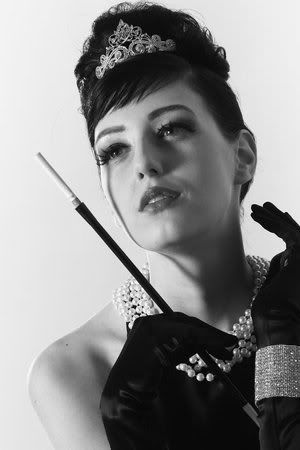 This place isn't nearly as nice as Tiffanys:
Photo by Kvon Photography, MUA Jessica Lynn Hill