Details
Last Activity:
Dec 23, 2022
See Less
Friends (606)
Lists (2)
More from Coastal Artists
22 Photos
The Most Beautiful Things You Will See... Like Evs...
14 Photos
See Less
About Me
FACEBOOK
These are my projects that are currently in need of models... get in touch with me if you would like to hear more about them or become part of something wonderful:
• STUCK IN NEUTRAL - getting weird with theatrical neutral masks, anonymous, creepy, beautiful (18+)
• DAMAGED DANCERS - a beautiful look into the baring world of dance, ballet, and modern. (18+)
• The EVERYDAY LIFE Project - an intimate, erotic and personal look at a day in the life... (18+)
• CONtroVERSEy - the Converse Project (*TF)
• Always up for silliness and good fun shoots. Creativity is a must.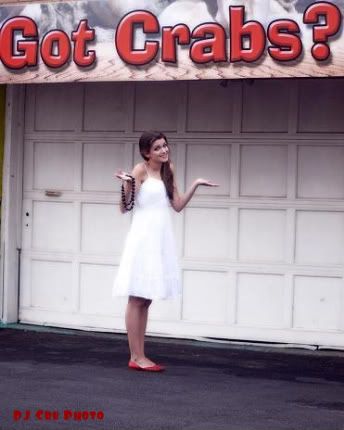 (Shoot with Alyson! She rocks!!)
Now Available For:
- Model Portfolio Building
- Actor Headshots
- Personal Projects
- Sweet 16/Party/Event Photography
- Live Concert Photography
- Band press kit/website shoots and cd layouts
- Theatrical Costume Catalog
***
Anyone interested in shooting with me on any projects of your own, as well, please do not hesitate to send me a message!
***
Extremely reasonable rates for portfolio building.
Available for select TFP/CD for models I have worked with before or for models willing to participate in one our projects.
Verified Credits (0)
Worked with Coastal Artists? Share your experience and become verified!
Add Credits
Credit Notes
LUCIA HOLM PHOTOGRAPHY (
http://www.luciaholmphotography.com
)
NBC/Dreamworks SMASH
KILL BRAND Apparel (
http://www.killbrand.com
)
SOUTHERN MADE HOLLYWOOD PAID (
http://www.southernmadehollywoodpaid.com
)
KIDS INTO LIVING LIFE (
http://www.kidsintolivinglife.com
)
SOUND & COMMUNICATIONS MAGAZINE (June 21, 2010 issue)
http://viewer.zmags.com/publication/68b57b26#/68b57b26/48
UTOPIA NYC (keith t. pollick)
DETAILS MAGAZINE (december '07 issue)
VOGUE MAGAZINE (jonathan becker)
ANTHROPOLOGIE Catalog
4NEVER RECORDS // TRIPLE CROWN RECORDS
GLAMOUR KILLS
GIBSON GUITAR CORP.
SMOKIN' ACES Press kit
GOSSIP GIRL - "You've Got Yale"
FLYLEAF - "Sorrow" video (Octoscope Music/Universal)
BOYS LIKE GIRLS - "Heart Heart Heartbreak" video (Columbia Records)
RAZAH - "Rain" video (Def Jam Records/Tererro Films)
TOTAL ENTERTAINMENT
J.JILL CLOTHING
O! MAGAZINE (gregory miller)
MAYHEM MODELS
Alyson Allegra -- #257146
Lee Loo La -- #814736
Amber Brooke -- #1460316
Chelsea Kleinkauf -- #872332
Andrea Gallagher -- #1965426
Lindsay Marie Attalla -- #1481693
Samantha Hahn -- #1120463
J Dannielle -- #374595
Vanessa Adriana -- #808127
KessM -- #609428
Moxie -- #27517
Virginia Traut -- #1482805
Cassandra Otten -- #1535752
Elyse Jankowski -- #1325837
Karol Viviana Rodriguez -- #1355345
Steph JS -- #309827
Adrian Louise -- #106046
Killa Priscilla -- #480704
CharleeMarie -- #809286
JaimeLynn -- #708424
Daiyna -- #491716
Lazella -- #362704
Christina VICIOUS -- #339080
Adya -- #576349
Katarzyna -- #97708
Jenny Hanak -- #458786
Sarah Carmella -- #640254
Shanin -- #54390
Jennifer Louise L -- #399262
Kelly Rosko -- #225240
Amanda Fitz -- #591848
Robyn Ryder -- #412141
Kerry Taylor -- #463867
Monica -- #302675
ITGirlLaur -- #347552
just some words from models who have shot with me:
"Your professionalism and creativity, your desire to capture interesting and beautiful images helped me to shed my own insecurities for the evening. It enabled me to look at my body not as a jumble of imperfections, but just as a form to help create shape, line, light and shadow. To view one's body in an objective manner, as art and not as one's own body, is an opportunity that is so rare ... and to have been guided by someone so focused and excited about the work, made it all the more enjoyable. Thank you again.."
- A.T.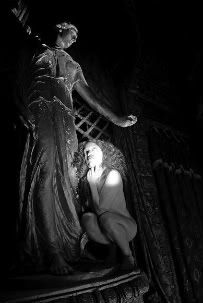 "an amazing photographer! I really enjoy
working with him. He is able to give you a clear
'picture' of his goal for the shoot. I can't wait to
work with him many more times!"
- Marisa (Actress, Aerialist, video producer)
"dave, i'm laughing because you're in a cupboard. literally IN a cupboard"
"hey, i do what needs to be done! next time im going in the oven!"
- Lindsay and me.