Details
Last Activity:
Jan 23, 2013
Experience:
Very Experienced
Compensation:
Depends on Assignment
See Less
Friends (672)
Lists (4)
beautifully serine
2 Photos
CRYSTAL BLUE IMAGING's list of killer photos
22 Photos
SHOTS I WOULD LOVE TO DO BUT DIFFERENT
16 Photos
See Less
About Me
****I DON'T APPRECIATE LAST MIN CANCELLATIONS OR NO CALL NO SHOWS. IF U WANT TO BE A MODEL AND SUCCEED BE PROFESSIONAL PLEASE AND NOT CANCEL OR NOT SHOW FOR A SHOOT IT IS TIME AND MONEY SPENT TO SET UP A SHOOT AND IT IS YOUR JOB TO BE PROFESSIONAL*****
~~~~~~~~~~~~~~~~
*********special********
~~~~~~~~~~~~~~~~
If you want to use one of the wardrobe peices durring our shoot that i have you may use them at an additional charge of $20
MY RATES ARE FAIR AND BENEFICIAL. PLEASE ASK FOR RATES.
I AM ALSO AN MUA AND I NORMALLY CHARGE $60 FOR A WHOLE DAY SHOOT
PLEASE LET ME KNOW IF YOU ARE INTERESTED IN SHOOTING WITH ME.
****
I am also a photo retoucher and my rates go as follows:
basic touch ups (skin correction, color correction, blemish removal, scars/stretch mark removal)
$10 per photo
Minor photo manipulation (basic touch ups plus, body enhancements[virtual lipo], eye color change [if needed], hair color change [ if needed], background changes.
$15 and up per photo
*bulk work will be discussed in private
***********
~~~~~~~~~~~~~~~~~~~~~~~~~~~~~~~~~~~~~~
I DO HAVE ANOTHER PROFILE ON HERE MY MM# IS 1434821
THINGS I WOULD LIKE TO DO FOR SHOOTS:(please respond as soon as possible as soon as i do an idea at this time i am not going to do repeats till i have done everything i want to do)
-atlantis
-night of the living dead model edition
-goth
-marvel comics
-fantacy
-romance novel cover
-a movement peice with the songs bella lullaby and supermassive black hole.
-karate fight
-prom night with twinkly lights
-sexy floor poses goth/ rocker style
-man/woman in the mirror
-earth element (ivy)
-air element
-fire element
-human element
-lara croft style
-sexy spanrd.
-blk&wht flowing dress in the wind
-indian
-burlesque
-dick tracy look
-blk&wht sex vixin from the 20's
-water goddess
-centar
-breath of a loved one shot
garden of eden in the rain
-emo
-geisha
- wedding gown w/ red ribbon (reenactment of the eclipse promo pic)
-tim burton characters (draw inspiration)
and many more
~~~~~~~~~~~~~~~~~~~~~~~~~~~~~~~~~~~~~
I HAVE BEEN DOING PHOTOGRAPHY FOR ABOUT 4 YRS NOW AND I LOVE TO CAPTURE THE BEAUTI IN EVERYONE. BUT I ALSO AM A PHOTOGRAPHER THAT WILL INSTANTLY TELL U WHEN A GREAT SHOT IS THERE AND WHEN ITS NOT. I AM ALSO A PROFESSIONAL MODEL AND I KNOW WHAT LOOKS BEST ON THE MODELS STAND POINT AS WELL. I AM A MOM AND WIFE, SO I AM NEXT TO ALWAYS AVAILABLEE UNLESS I HAVE SHOOT OF COURSE.
contact me here of my e-mail
[email protected]
NO TF'S AT THIS TIME
I LIKE TO DO THINGS THAT ARE FUN DURRING THE SHOOT TO CREATE AS WELL AS DOING THINGS FUN FOR YOU. I WILL DO NUDES. I WILL DO IMPLIED AS LONG AS IT IS TASTEFUL.
ONE OF MY FAV. TEACHERS GROWING UP ALWAYS SAID GOOD BETTER BEST NEVER LET IT REST TILL UR GOOD GETS BETTER AND UR BETTER BEST. AND I INTEND ON PROVIDING THE BEST OF U.
now photography is my business and modeling is urs what u put into it finacially so shall u reap from the benefits.
YOUR PHOTOGRAPHER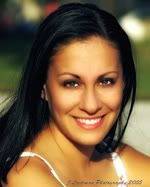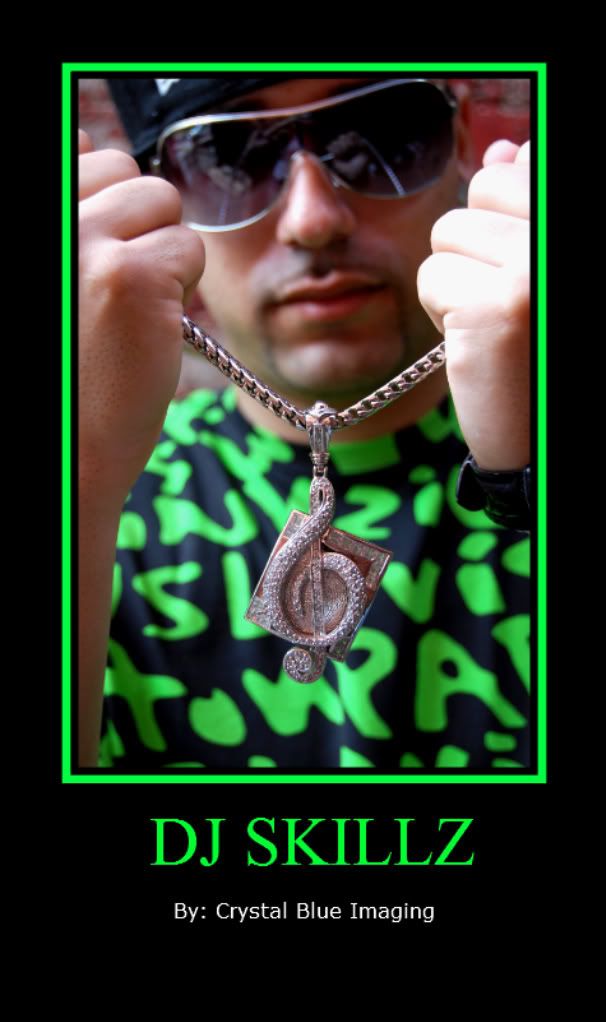 *TESTIMONIES*
Testimonies
Stephanie Hernandez, Crystal Blue Imaging, is a joy to work with. She exhibits the highest standards of professionalism paired with a wonderful bedside manner! Her determinism and completed works displays her appreciation for and devotion to photography. I would recommend her to anyone whodesired a fun filled photo shoot paralyed with incredible pictures.
payton lazarus
model mayhem # 106485
model tomorrow# 2018
Working with Stephanie Hernandez is always a fun and challenging event. Fun in every imaginable way, and challenging in ways that she will create to find your best light and features. She is not only a wonderfulphotographer but she is a trained model from the school of Barbizon.As well as trained in the art of make-up. I love working with Stephanie, she inspireds me to be the best that i can be!
Valerie Barrington MM#1110675
It was a really fun shoot, very professional and comfortable. I love the collaboration on the shoot and the ideas that were put together for my particular shoot. Also, Stephanie helps you with posing so that the best quality of your body is captured in the images, you'll never look bad! It was fun, easy going shoot and i also learned something new. What else can you ask for?!
Irina MM#1113319
Verified Credits (0)
Worked with CRYSTAL BLUE IMAGING and PHOTO ENHANCEMENT? Share your experience and become verified!
Add Credits
Credit Notes
I HAVE PHOTOGRAPHED :
DANIEL HERNANDEZ
CHRISTINA OYOLA
DAPHNE MATOS (MINOR)
CHRISTOPHER HERNANDEZ
BLANCA ROMAN (MINOR)
LEO BORRERO
MICHAEL SPEARS MM#1054418
LAURYNNE
MAIA MAYHEM MM#1088572
NAILA MM#752373
IRINA MM#1113319
CELIZ MM#245822
CHRIS STEIN MM#886152
NATASJIA MM#1013188
BRITTANY WATTIX MM#1158572
COURTNEY MILANO MM#1062436
SAMANTHA MM#482235
MARY
LINDSAY DAY MM#1102300
JUNIOUR MM#236644
RYAN J TIMS MM#767811
CHRISTINE G MM#902612
ISADORA'S 5MONTH OLD DAUGHTER (SO ADORABLE)
PAYTON MM#1064585
VALERIE MM#1110675
CARLOS MM#1077465
ROBERT NL MM#683933
LEEZA1009 MM#1130105
DASTORM MM#696268
TAMI MM#11210734
LATASIA NO MM YET.
TYISHA NO MM YET
ERIN MM#1130529
JAHARA MM#1224405
JESSICA HOFFMAN MM#1118704
john c. MM#1037495
robin MM#1409615
DIANA MM#1357585
DJ SINGERMM#1481609
Creole Doll mm#511651
BODYPAINT ARTIST:
CAT CAMP MM#1040470
PHOTO RETOUCHERS:
PHOTSHOP RETOUCHER MM#1124055
THE WRIGHT DESIGN MM#1243551
JPASION MM#1618050
PHOTOGRAPHERS I HAVE COLLABORATED WITH:
NEW WAVE PHOTOGRAPHY MM#821276
ANDREW MM#1173454
MODELS THAT HAVE EITHER CANCELLED LAST MIN OR DID A NO CALL NO SHOW:
MM#721130 SHANA
MM#762068 MISS ANDREAL
MM#1008932 CHARLENE
MM#757288 ZENA ELENA (FAILED TO RESPOND BACK EVEN UNTIL LAST MIN. TO SET SHOOT DATE AND I HAD THE REST OF THE SHOOT SET UP)
MM#30870 INEEDANAGENT (NIGHT BEFORE THE SHOOT AFTER X AMOUNT OF MESSAGES DESIDES TO TELL ME HE ONLY DOES PAID SHOOTS)
MM#355454 ERNEST
MM#846958 EQUANE
MM#1194432 RUBY
MM#1032872 EDDIE
MM#1207360 LEONARDO
MM#1164369 SCARLET
***~~~***~~~BOOKED DATES ***~~~***~~~
JULY 10 WEDDING IN ORLANDO FL.
MY WARDROBE
http://s726.photobucket.com/albums/ww270/CRYSTALBLUEIMAGING/MY%20CLOTHING%20LINE/?action=view¤t=c884b6f1.pbw