Details
Last Activity:
Sep 15, 2023
Experience:
Very Experienced
Compensation:
Depends on Assignment
See Less
Friends (1111)
Lists (8)
2010 Shirt and High Heels Calendar Models- More Images
26 Photos
2011 Shirt and High Heels Calendar Models- More Images
17 Photos
2013 Shirt and High Heels Calendar Models- More Images
19 Photos
Models I would LOVE to shoot for my NEW "HEELS ONLY" Series
40 Photos
Models I would LOVE to SHOOT for my SHIRT AND HIGH HEELS Series
107 Photos
My SHIRT AND HIGH HEELS work on other Pages
29 Photos
My Top 12 Most Wanted for A Shirt and High Heels
6 Photos
See Less
About Me
© All photographs by CHAS KIMBRELL are protected by copyright law. No image may be used, edited, reproduced, transferred, published or distributed in any form or by any means without prior written consent from CHAS KIMBRELL.
ALSO, Please scroll down and read "ABOUT FRIEND REQUESTS ON THIS PROFILE" before sending a Friend Request or contacting me

68 DOWN. . .32 TO GO!
My name is Chas Kimbrell
I am a published magazine photographer in Huntington NY. I shoot glamour, fashion, yoga & fitness, boudoir, Artistic Nudes, events, commercial and promotional as well as creative and artistic projects.
Originally from North Carolina, I have been in and out of photography since 1974. I started out shooting Models, Actors & Performers headshots & portfolios and Rock & Roll concerts. I was also the staff photographer for Modern Recording Magazine. I now shoot exclusively digital and use Photoshop for editing, retouch and artistic photo-manipulations.
Feel free to check out my main page as well #245121
I like to shoot Series and Theme oriented projects which brings us to. . .
"A SHIRT AND HIGH HEELS" About the Project:
(please read this before contacting me to shoot the series)
The main premise is very basic. The model will have 3 things to work with - a plain backdrop, a Shirt and a pair of High Heels.
I shoot every model in a Men's white dress shirt provided by me but, also in a 2nd shirt of their choice either from the one's I provide or one they bring to the shoot. . . The 2nd shirt can be ANY kind of shirt. . .as long as it is a shirt.. . (long, short, tight, loose, large or small; a dress shirt, tee shirt, tank top, blouse, pullover, any material. . . .whatever). Be Creative!
NO NUDITY
is
required
for the shoot
BUT
,
You must be willing to pose in ONLY a Shirt and a pair of High Heels. . .
No other garments (or undergarments) of any kind -
NO EXCEPTIONS. . .
The concept is a sort of an experimental, challenge type of shoot. How you wear and/or use the shirt and how much is covered or uncovered is entirely up to you. You can button the shirt up to the neck and stand straight with your arms folded. . . OR. .. take the shirt off, throw it on the floor and stand on it (and anything in between).
The idea is for the model to make her own statement within this limited framework, put her own creativity to work and explore her boundaries. The shoot equally challenges me as a photographer to capture interesting and creative images working within the design of the shoot.
My goal is to shoot
100 MODELS
for this series and showcase them here and in yearly calendars.
Since I have decided to make this a 100 model project, I would also like to have as much diversity as possible. I am interested in all styles and types of models.
Some of the specific types I am looking for include:
More Inked and Alternative types, Fitness and/or Bodybuilder types.
I am especially looking for the following:
TWINS
. . .Identical preferred but, non-identical is fine too
SISTERS
. . .Again, prefer that there is a strong resemblance
ALL FEMALE GROUPS
. . .If you are an all female group such as a band, dance group, sports team, or any other similar grouping, contact me and we can discuss it!
NOTE: EVERY MODEL YOU SEE IN THIS PORTFOLIO IS WEARING ONLY TWO THINGS. . . A SHIRT. . .AND A PAIR OF HIGH HEELS.
Sound interesting? Then let's set something up. . .
**PLEASE READ**
The number of finished images I provide depends on the project, and must be discussed and agreed upon before the shoot. In most cases I post watermarked proofs of the entire shoot on a secure website for evaluation within 3 days after the shoot.
In no case do I ever give a CD or flash drive with all the unedited images. I am sure that as a model you only want your best work on display; likewise, as a photographer who is passionate about his work, I only want my best work on display as well. . .'nuff said.
Miss Gidget with the ever popular POOCHINI!
click on image to see larger
ABOUT FRIEND REQUESTS ON THIS PROFILE
This profile was put in place specifically for my "Shirt and High Heels" Series. At this time, the only FR's I am accepting are
Models
who are
interested
in shooting the series (or have shot it). . .And,
MUAs or Hair Stylists
that are working OR interested in working with me on the series.
All others, Photographers, Male Models, etc. . .Feel free to comment, tag, or write me. I love hearing from you all and I usually do respond.. .
You may also want to request me on my main page 245121MODELS
Please do not Request or Contact me without reading the details of the project above.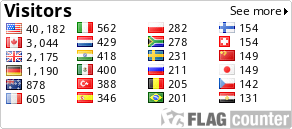 Verified Credits (12)
Worked with A Shirt and High Heels? Share your experience and become verified!
Add Credits
"Chas was super fun to work with early on in my modeling career, a gentle soul and a free spirit" Read less
"Chas made me completely comfortable shooting implieds, a pleasure to work with and was an honor being his cover girl and part of his amazing collaboration and calendar series" Read less
See Less
See All Verified Credits (12)
Credit Notes
Mayhem Models:

Keira Grant #799498
Amy Lisbet #2405544 (2)
Rebecca Lawrence #155507
Jackie Stevens #492867
Nettie R Harris #793764
Melissa Trout #752466
Titania #504819
Sativa Verte #43558
Stephy C #645515
KimberLeigh 657883 (2)
Model Sarah #9510
Michelle Kovar #2847829
Delilah Kent #2815252 (4)
Justine_Danielle #8066 (2)
Victoria Bedell #1286614
Qhloe #378241
Alida Console #1428891
Leila-Rose #232666
Samantha Hope Woerner #748666
Miss Gidget #707650
Freshie Juice #1444257
Laisha #862522 (2)
Christal Rose #138891
Alane Deviare #596635
Jessica AO #1727569
Lisa Marie 1977 #324641
MKayy #2107349 (9)
Amy Kate #893017
Lana FIREBIRD #752296
KPModel38 #1022122
Minka Ashley #57207 (2)
Tiktok #237711
PEva #310563
That Girl Pretty In Ink #1686279
Desiree Preston #871164
Henny Jimenez #1552873
ErikaMODELSands #19295 (2)
Charlotte Maria #18222
M Beth #776855 (2)
Erin Denise #551524 (3)
Asha T #804243

Models Not on Mayhem:

Jaymie Blume
Kathy G
Mysterious Lee (2)
Shari Saint
Nicole Chinita
Samantha Rae
Miss Authentic the Doll
Kiersten Lynne (2)
Nicole Quadrone
Jackie Fundus
Stephanie Pearle (2)
Gisella Heart
Genna Semansky (5)
Shana Michele
Pretty in e (3)
Kristen Campanelli

Also: Thanks to Poochini - Special Appearances, public relations and comedic relief.*

*Note: Now that the shoots have moved to "Shower Curtain Studios", Poochini no longer does "walk-ons" at the shoots but, he is available for paid work and very select TFCD.
(wink-wink)

MUAs:

Cat Escalera #1661159
MIMI MAKEUP #853367
Faces by Anlizette (not on Mayhem)

*( ) number of shoots